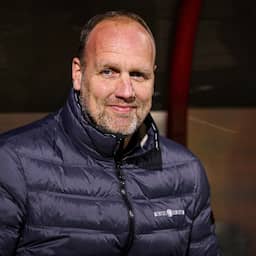 Dick Lukkien will be the new head coach of FC Groningen next season. The Groninger comes over from FC Emmen, where he was at the helm for seven years. FC Groningen director Wouter Gudde said this on Sunday ESPN.
The announcement comes at a spicy moment. FC Groningen and FC Emmen are currently both involved in a battle for survival in the Eredivisie. FC Emmen is in safe fifteenth place and has four points more than number seventeen FC Groningen, which is virtually relegated.
After the dismissal of Frank Wormuth in November last year, Lukkien was already approached to become a trainer of FC Groningen. FC Emmen chairman Ronald Lubbers then held the coach to his contract. FC Groningen then put Dennis van der Ree in front of the group, but things are not going much better with 'De Trots van het Noorden' under his leadership.
Through Football International Lukkien's impending transfer leaked on Sunday morning. General Gudde subsequently confirmed the news ESPN before the kick-off of FC Groningen-sc Heerenveen. "We have an agreement. We just have to work out a few points. But I think it will be fine."
This message is being supplemented.