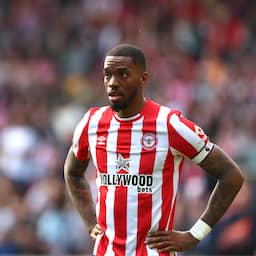 ---
Brentford striker Ivan Toney has been given a reduced sentence by the Football Association for his addiction. The single England international was suspended for eight months last week for betting on matches. Initially, he faced an eleven-month sanction.
Between February 25, 2017 and January 23, 2021, Toney broke the betting rules of the English FA no less than 232 times. That is why the 27-year-old attacker from Brentford was suspended for eight months last week.
The FA has now announced how this punishment came about. The sentence was actually eleven months, but a psychiatrist diagnosed Toney as a compulsive gambler. For that reason, the suspension has been shortened by three months.
Toney has admitted to lying several times during his FA questioning. The striker says that he no longer bets on football, but still bets on other sports. He is determined to get rid of his addiction.
Toney appears to have bet thirteen times on a loss of his own team. But the FA has determined that all those times he was on loan to another club, or was not included in the squad due to injury. As a result, he could not influence those duels.
Remarkably, Toney was called up for the England national team by national coach Gareth Southgate during the gambling scandal. He made his debut at the end of March. The attacker is fifth in the Premier League's top scorers list with twenty goals.