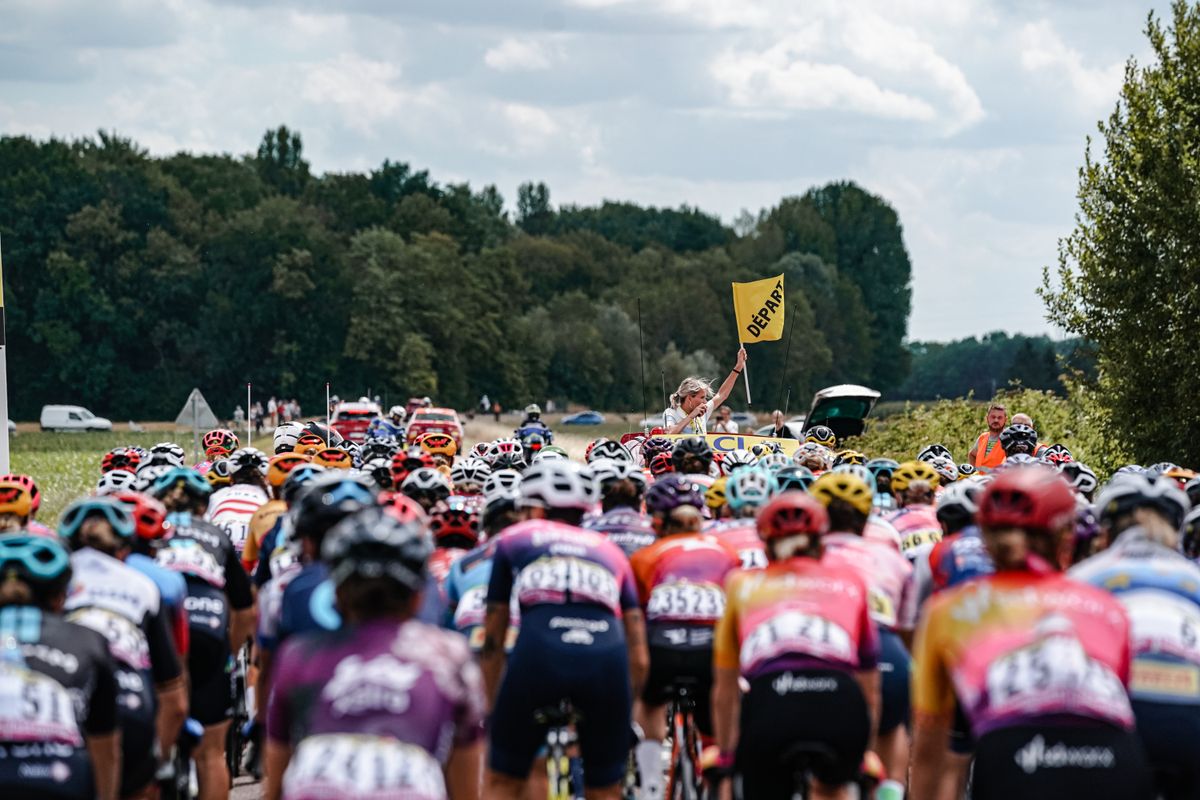 It went after the fifth stage in the Tour de France Femmes especially about the stage win by Lorena Wiebes and the massive crash towards the final. Yet something striking happened on Thursday, namely the disqualification of Barbara Malcotti from Human Powered Health.
The message about the jury decision was somewhat snowed under by the crash, which forced Emma Norsgaard to retire. Cyclingnews however, went to visit sports director Andrew Bajadali after the finish, because why was Malcotti off course? According to the jury report, it would be 'unlawful assistance', with Malcotti changing bikes at the front of the pack, instead of at the tail. 'In my view it is too severe a punishment. They could have fined us 500 or 1000 Swiss francs or a warning and left it at that.'
However, the jury decided to intervene hard and put Malcotti off course. 'It was not an urgent situation, there was still about eighty to ninety kilometers to go in the stage. A leading group was gone and the situation was completely safe. Barbara didn't benefit at all. Technically we were wrong by switching bikes there, but given the whole situation it's a hard decision.'
Malcotti is devastated by disqualification
Malcotti eventually became the victim. She just wanted to change bikes and because the team car was with the leading group, it stopped to wait for the peloton. "We still had to feed and drink our riders in the peloton, so we stopped, took Barbara's bike from the car and gave it to her when the peloton passed. The only rule, however, is that you can only change bikes at the back of the pack and we did it in the pack, on the side of the road.'
The Human Powered Health team management was no longer able to challenge the jury's decision on the side of the road. 'Ultimately, it's about the discretion of the jury. Maybe he ate something wrong… Barbara is devastated and feels terrible. I won't sleep because of that poor girl, who had such good legs and wanted to show something in the mountains. This is bad news for everyone and it doesn't look good for the game in my opinion. It remains a strange decision, but we have to move on," said Bajadali.