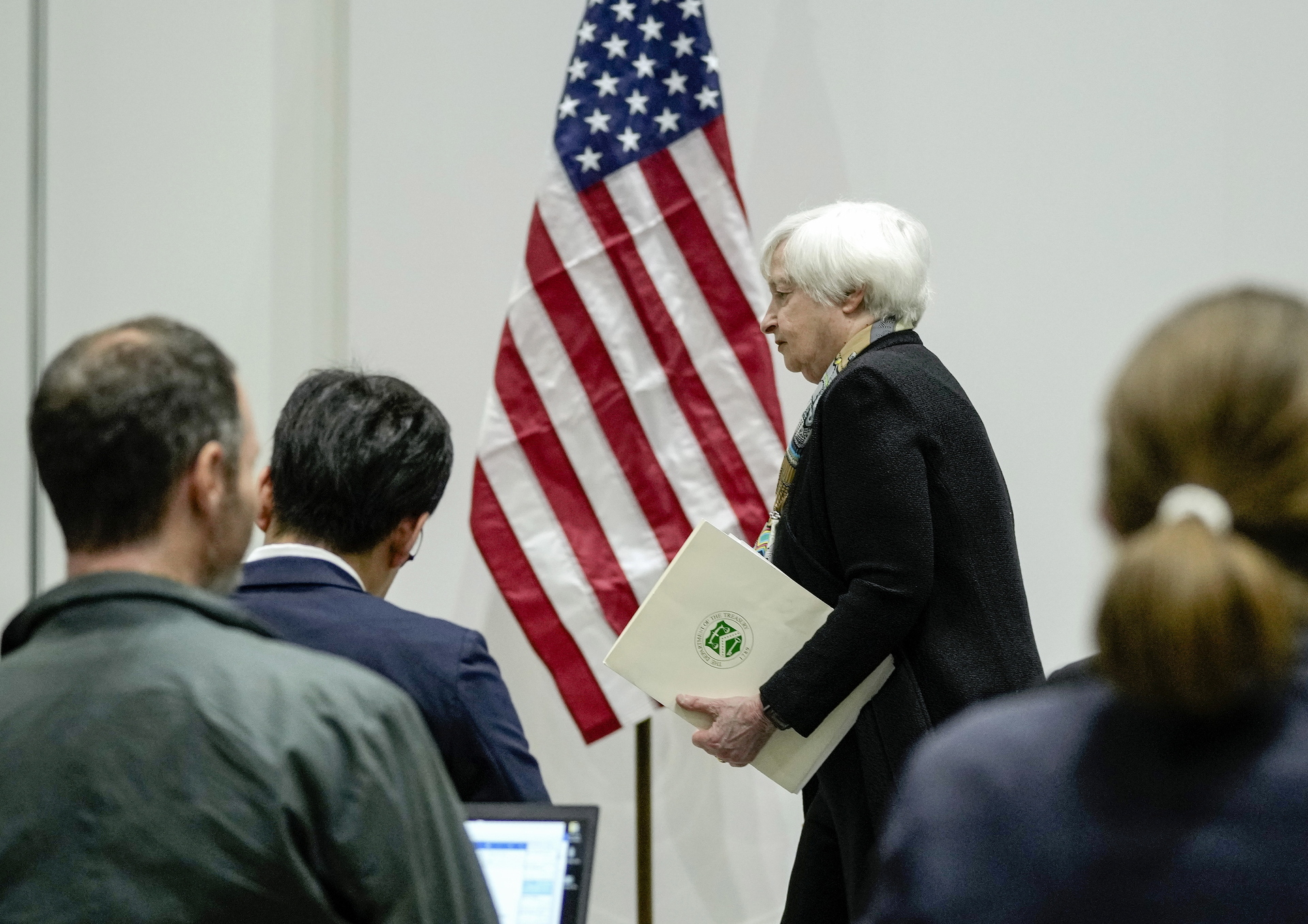 The US Treasury Secretary, Janet Yellen, informed Congress this Friday that if an agreement is not reached to raise or suspend the debt ceiling, the Government may incur in suspension of payments on June 5.
In a letter to House Republican Majority Leader Kevin McCarthy, Yellen thus raised by four days the date her department estimates for the end of reserves to meet its payment obligations, and insisted on demand that legislators act "as soon as possible" to avoid it.
"Waiting until the last minute to raise the debt ceiling can cause serious damage business and consumer confidence," added the economist.
Yellen recalled that her department has to disburse 130,000 million dollars in payments to Social Security, veterans and Medicaid recipients, the government health program, in the first two days of June, which will leave the coffers "at a level of extremely low resources.
And that level, he warned, will not allow the Treasury to meet obligations scheduled for the week of June 5, such as another payment of 92,000 million to Social Security and Medicaid.
If Congress fails to raise the debt ceiling by the deadline, stressed the Treasury secretary, thes American families will experience "great hardship, America's global position will be hurt." and doubts will be raised about the country's ability to protect its national security interests.
Talks between congressional Republicans and the White House continued on Friday, with no official announcement that a compromise has yet been reached.
The managing director of the International Monetary Fund (IMF), Kristalina Georgieva, also demanded an agreement as soon as possible on Friday.
"We are looking forward to seeing a resolution," said Georgieva, who suggested the possibility that the US eliminate the rule that there is a debt ceiling so that scenarios like the current one do not occur.
For his part, Treasury number two, Wally Adeyemo, warned that there is no "plan b" that would allow the US to "continue to meet" its financial commitments if June 5 arrives and the negotiating parties do not find a solution. solution.
On Thursday night, several US media outlets, including The New York Times, reported that sources close to the talks assured that an agreement could be announced "soon".
The possible agreement would raise the debt ceiling for two years and would impose maximum discretionary government spending, except for military or veterans' affairs, The New York Times reported.
Unlike most countries, the United States can only borrow up to the limit set by Congress – the debt ceiling – which requires a legislative agreement each time the country needs to raise it to deal with your debts.
The current debt ceiling of $31.4 trillion was reached in January, and the country could find itself in default as soon as June 1 if Democrats and Republicans do not reach an agreement to raise it sooner.