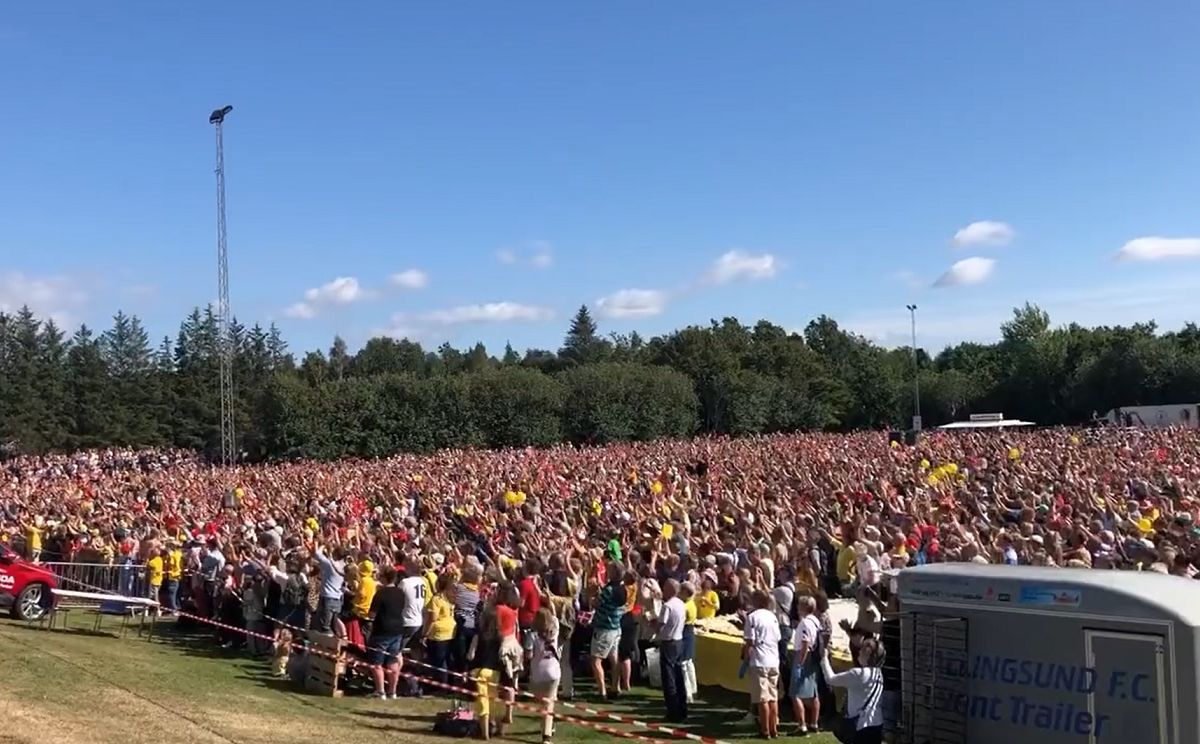 Jonas Vingegaard and Wout van Aert are 'hot' these days! The winners of the yellow jersey and polka dot jersey (Vingegaard) and the green and super combative (Van Aert) travel in the days after the Tour de France past their fans. That produces beautiful images.
Vingegaard also welcomed in Glyngore
Vingegaard already became Wednesday big welcome in Denmark, where he was hoisted in yellow in front of a huge crowd in Copenhagen. The Dane became by jet fighter flew in, but we weren't there yet. On Thursday Vingegaard visited his home town of Glyngore and although this village only has 1,600 inhabitants, 20,000 (!) people were waiting for their Tour hero.
Text continues below the videos. You can find photos of Vingegaard's entry here and here.
=https://twitter.com/stensman/status/1552741919503142917″ data-service="twitter">
Van Aert great gentleman in Herentals
The fans were also warm for Van Aert. The Belgian was catch a cold, is therefore not there on Saturday in the Clasica San Sebastián, but that didn't stop him from showing up in Herentals on Thursday evening. He won the criterion, for Mathieu van der Poel and Tim Merlier. The reception for 40,000 fans will stay with him more, we think.
Opposite The last news Van Aert calls the reception 'insane'. 'Will this exceed my expectations? For now, yes. It's really nice to see that some people have put on something green. That's special. I will remember this evening forever. How's my cold going? I'm not as fit as last week, but I definitely wanted to be there. The audience will give me energy.'
=https://twitter.com/MarieMarilou_/status/1552884927200370688″ data-service="twitter">
=https://twitter.com/Debby_Drckx/status/1552745305296326656″ data service="twitter">