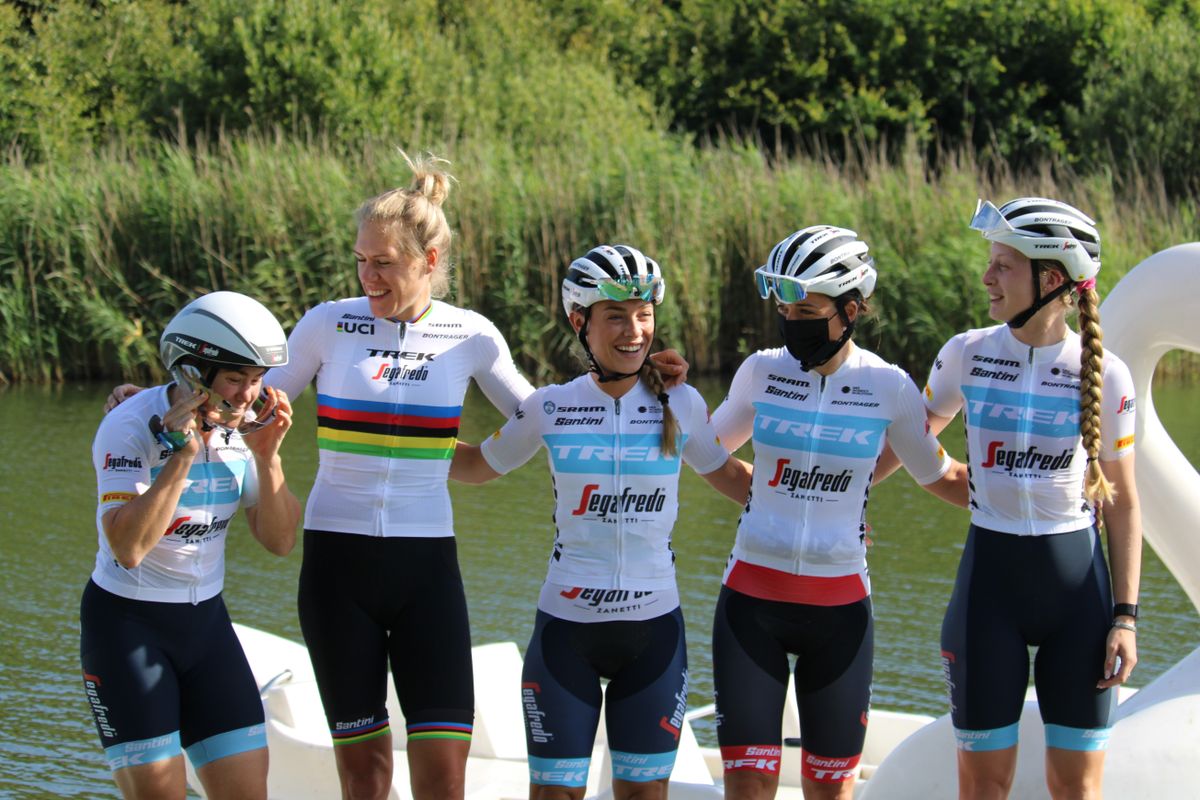 The team time trial in the Vårgårda WestSweden was won by Trek-Segafredo. The team of Ellen van Dijk and Shirin van Anrooij was 38 seconds faster than Team SD Worx and was thus able to book a beautiful victory. Team DSM finished in third place.
The Vårgårda WestSweden kicked off on Saturday with a 35.6 kilometer team time trial, before a 'normal' race is scheduled for Sunday. The ball was opened by Parkhotel Valkenburg Cycling Team, which rolled off the starting podium first with Femke Markus, Kirstie van Haaften, Mischa Bredewold, Rosalie van der Wolf, Lieke Nooijen and Femke Gerritse.
The Dutch team was therefore allowed to set a first target time and was of course able to play in the hot seat take place. However, if you looked at the split times of the other teams, you could see that Parkhotel should not stay there for long. A little later, Team Jumbo-Visma took the fastest split time, but Team DSM was also riding hard.
Trek-Segafredo has bad luck, but clocks the fastest time
At Trek-Segafredo, things initially went less well than planned. After Lauretta Hanson had to drop out quite quickly due to a flat tire, Chloe Hosking also had to let her teammates go. Van Dijk and co were therefore not allowed to lose anyone if they wanted to set a good time. Nevertheless, the American formation managed to clock the fastest time at the first intermediate point. Team SD Worx, which started with only five riders, had to make do with a second time (+ 11 seconds) at that point.
So despite all the bad luck, things looked good for Trek-Segafredo, who looked set to be on their way to victory. Also in the last part of the time trial the ladies did not stop, quite the contrary. Trek-Segafredo pushed hard and eventually set a great time: they were 38 seconds faster than the number two, Team SD Worx. The latter team lost some precious seconds in the final phase by almost taking a wrong turn. Team DSM finished in third place.
=https://twitter.com/Eurosport_NL/status/1555924754300813312″ data service="twitter">
Results team time trial Vårgårda WestSweden 2022
Results powered by FirstCycling.com