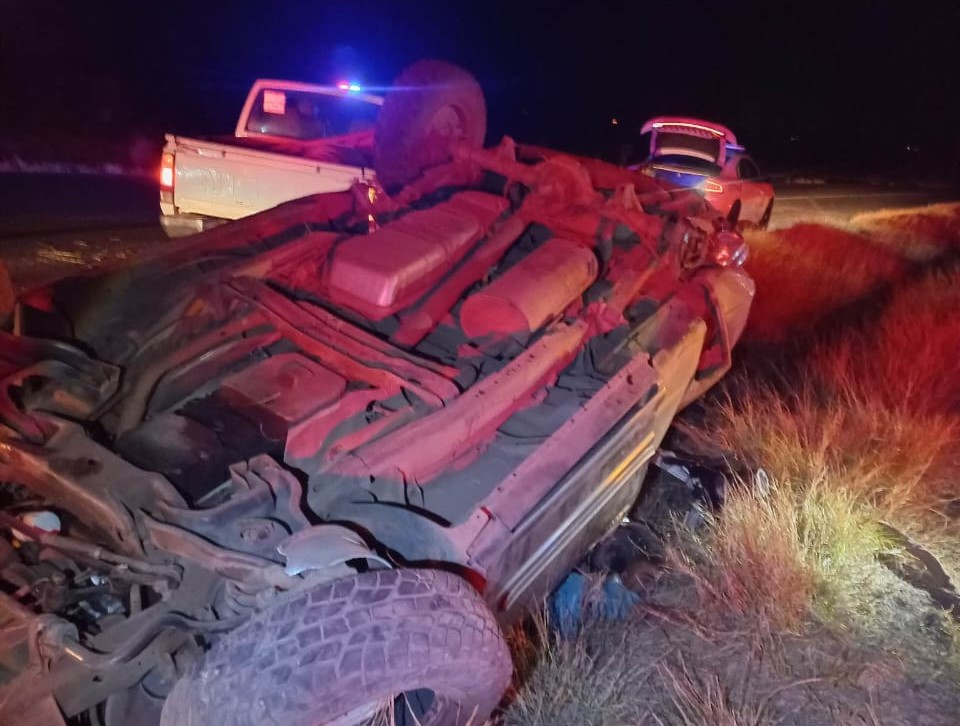 A man lost his life after the truck where he was traveling with his family overturned in the municipality of Cuencamé, his wife and two minor children were injured.
The events occurred around 1:30 in the morning this Monday on the Durango-Gómez Palacio highway, at kilometer 163.
The damaged unit is a pickup of the Ford brand, line F-150, gray color, which carried circulation plates of the state of Durango.
The deceased today was identified as Jesús Arnoldo Estupiñán Rivera, 25 years old, residing in the town of Ignacio Ramírez in the municipality of Guadalupe Victoria.
A 23-year-old woman named Nancy was injured, as well as two children under three and one year of age.
It was reported that the man lost control of the steering wheel and veered off the road, causing the truck to end up on its roof.
Some motorists who were circulating in the area and observed the accident made the corresponding report on the facts to the state emergency system 911.
Paramedics from the Red Cross arrived at the scene to attend to the injuredwhich were transferred to the facilities of the Regional Hospital of the city of Cuencamé.
The Investigative Agent of the Public Ministry, attached to the municipality in question, was in charge of taking notice of the death.
The victim's body was sent to the facility of the forensic medical service located in ciudad Lerdofor the law necropsy.
The Deputy Attorney General of the State of Durango, Laguna Region, will be in charge of the complementary investigation into the accident.