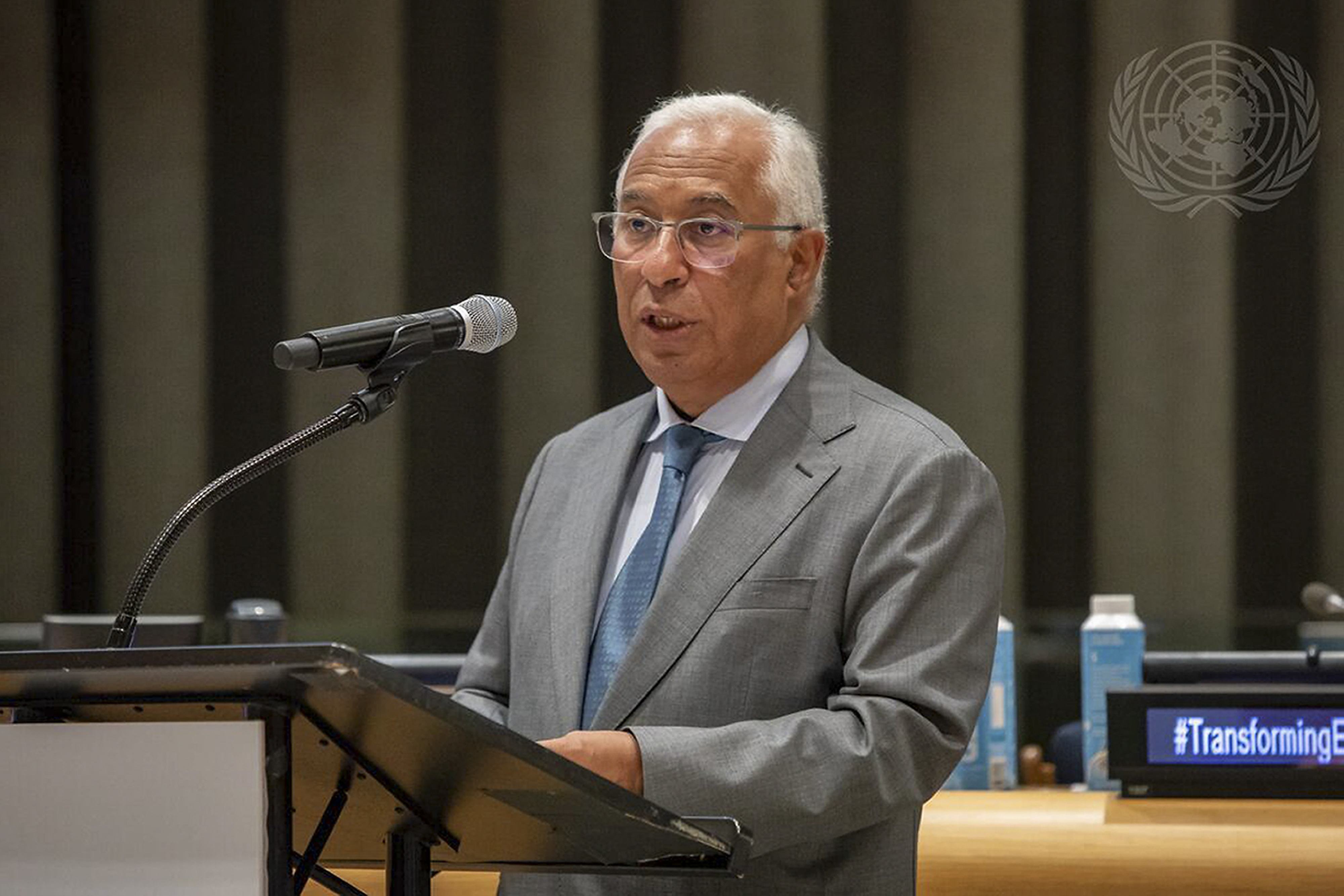 "President Putin's message today is a great disappointment to all those who want a quick end to the war and the restoration of peace in Ukraine and the urgent need to contain the effects on a global scale that this war is having", declared António Costa. journalists at the United Nations Headquarters in New York.
Today, in a communication to the country, the President of the Russian Federation announced the mobilization of reservists, referendums for the annexation of Ukrainian territories and promised to use "all means at his disposal to protect" the country, in an allusion to nuclear weapons, adding: "This is not 'bluff'".
According to the prime minister, the speech that Joe Biden made next before the United Nations General Assembly "was one of great serenity, very clear, reaffirming that nuclear war cannot exist and that, therefore, these threats are of a total irresponsibility and it is not even the way forward".
The President of the United States of America accused Russia of "blatantly violating" UN values ​​with "brutal and unnecessary war" in Ukraine and condemned the "nuclear threat over Europe", declaring that "it is impossible to win a nuclear war, it must not be stopped".
The President of the Republic, Marcelo Rebelo de Sousa, considered that Vladimir Putin's message "must be viewed with serenity", referring that "it is not the first time" that the Russian President "raises the vocal tone, the verbal tone".
According to Marcelo Rebelo de Sousa, Putin spoke in Russia to be heard at a time when the meeting between world leaders at the UN General Assembly is taking place in New York, "but what matters is to maintain the same serenity, the same positions of principle".
The prime minister has been in New York since Monday to participate precisely in the general debate of the 77th session of the UN General Assembly, in which he will speak on Thursday, returning to Lisbon that day.
Today, he spoke to journalists after a bilateral meeting with the President of Senegal, Mack Sall, who is the acting president of the African Union.
"It is enough to speak with the group of leaders that we are meeting here at the United Nations to understand well how hard this war is being throughout the world", said António Costa.
Regarding the effects of the war in Ukraine, Mack Sall "underlined the importance of quickly overcoming the restrictions that exist in terms of the freedom of movement not only of seeds, not only cereals, but above all fertilizers and everything necessary to ensure the next crops", he reported.
According to the Prime Minister, "the European Union, from this point of view, is making a great effort to clarify that sanctions on none of these products, nor their circulation, nor their payment" and also "today, President Biden was very clear in intervention you made saying that there are no sanctions regarding fertilizers".