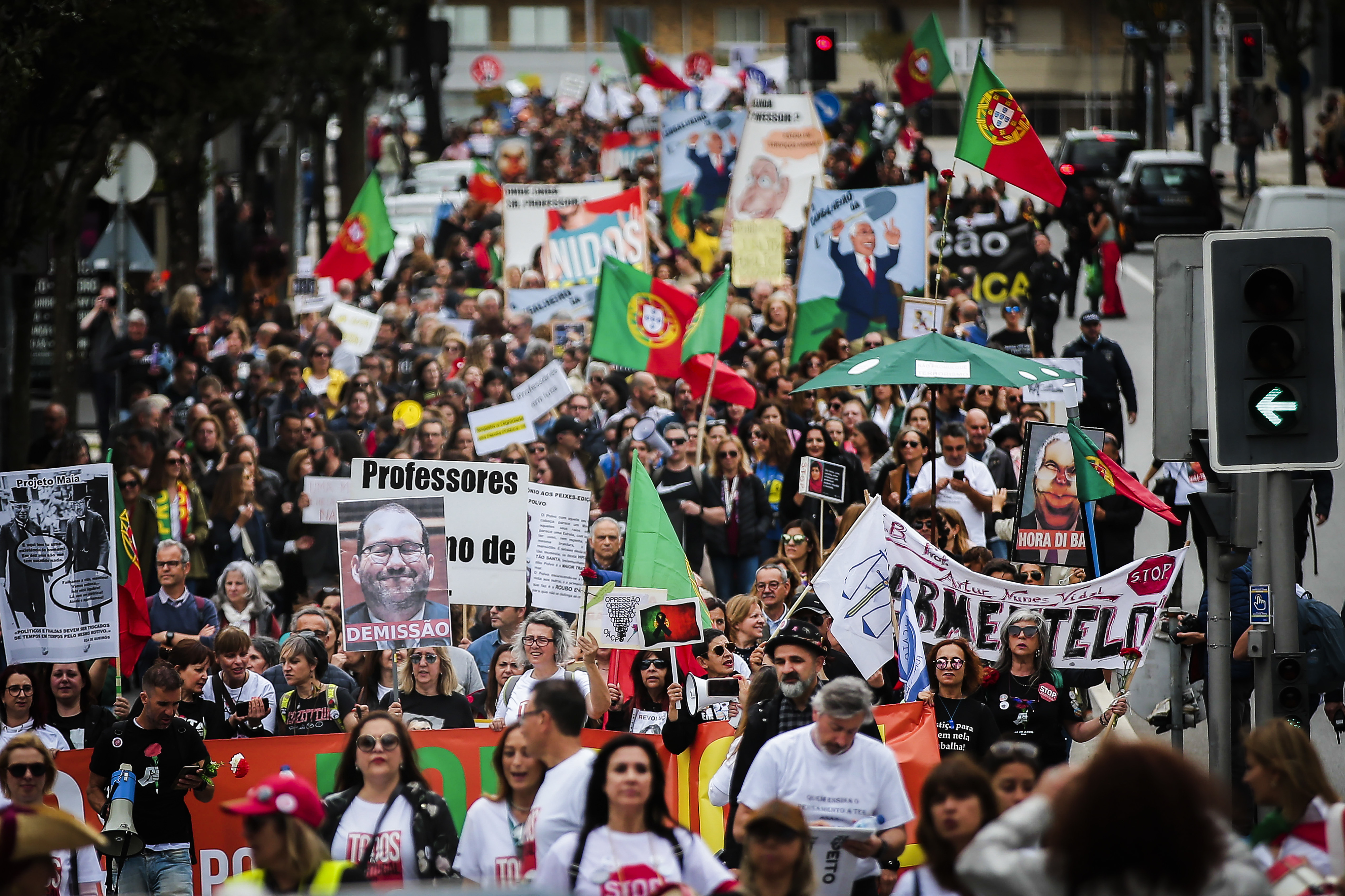 "Education professionals will decide, in the coming days, whether they want to go on a full-service strike for teaching and non-teaching staff between the 5th and 9th of June. Or if, eventually, they also want to carry out, for example, a strike for assessments exclusively for the 9th grade and also a strike for assessments at all levels of education", said the leader of Stop André Pestana.
At a press conference at the entrance of the Faculty of Economics of the University of Coimbra, André Pestana informed that the decisions taken within the scope of this consultation will be announced on June 2nd.
"The important thing is for people to know that those who will decide on these eventual forms of struggle are not half a dozen Stop leaders. It will be education professionals, who will gather in hundreds of schools and, once again, as this strike started, on December 9 (2022), it will be decided democratically", he highlighted.
He also told journalists that strike notices had already been delivered, for each of the three options on the table.
"If eventually the majority says negatively to any of them, obviously we will cancel the strike notices, with which we have already advanced to guarantee their legality", he said.
André Pestana also admitted that, with this consultation, they could even "cancel any form of strike", in case education professionals are tired or financially fragile due to the high number of strike days in recent months.
"If they decide they don't want to move forward, Stop will not move forward, because that's what a democratic, modern, combative and proximity trade unionism should do: which is to follow what education professionals decide", he concluded.