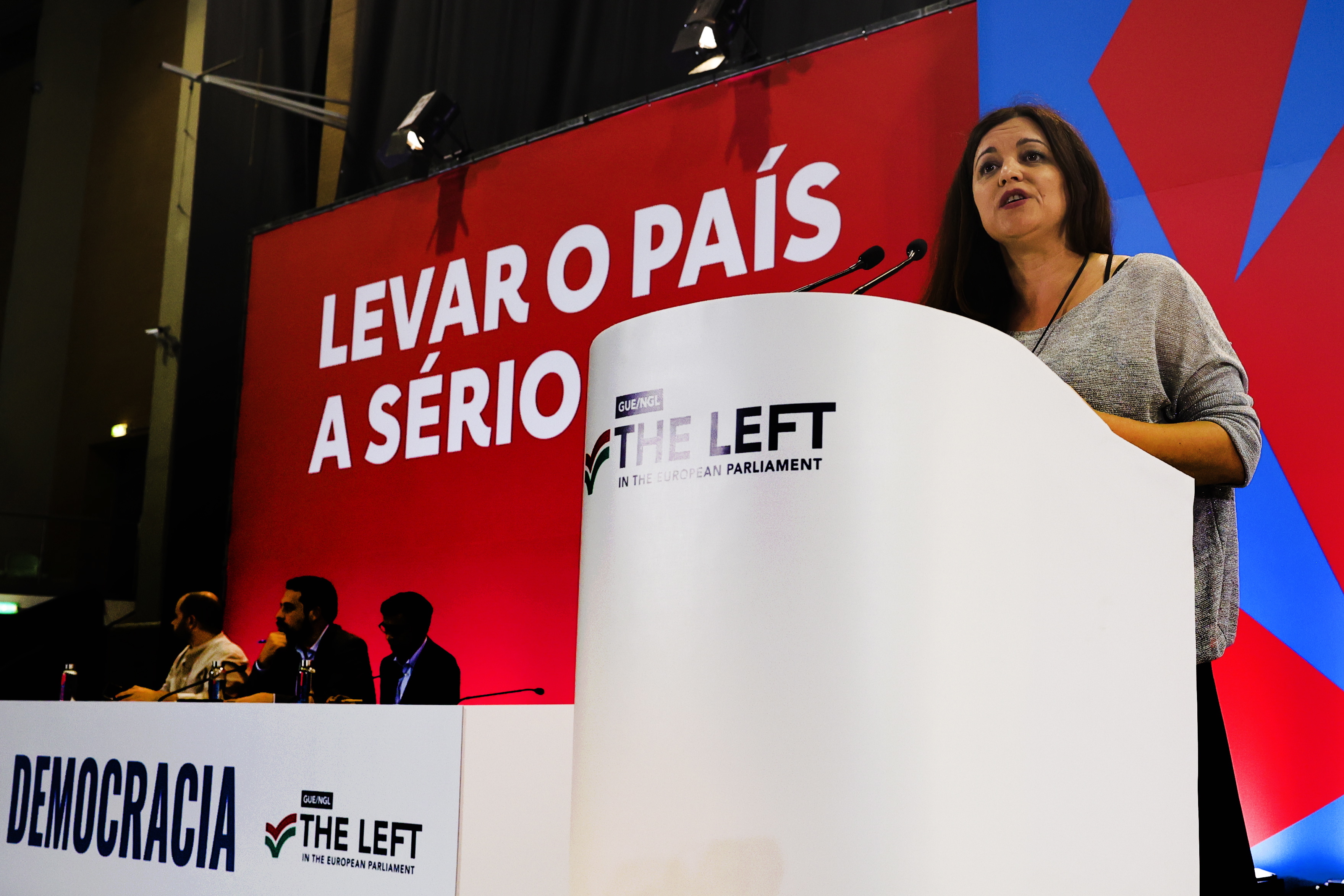 In the traditional international session on the eve of the XII National Convention of BE, which takes place Saturday and Sunday in Lisbon, Marisa Matias was the first to take the pulpit with a speech focused on the motto of this rally: "the fight for democracy".
"A little everywhere democracy is shrinking and it is necessary to rescue it. The left, the unity of the lefts, is a fundamental part of this democratic rescue process and we know well that the left only grows when it is an alternative of ideas and action", she emphasized.
For the BE leader, "combating the extreme right has become a daily task" since this "is a breeding ground of hate speech, cruel inequality, persecution of democracy and the ridicule of the poorest and more vulnerable".
Pointing out that currently the "extreme right wants to dispute the space of the protest", Marisa Matias accuses these parties of pretending to be "defenders of social concerns" and of living "from the growing discredit of people and their difficulties".
"Fascism is a worm that gets inside an apple. Either they come with carded boots or woolen feet", he quoted, noting that "the right follows them and tries to occupy their ideas and electoral spaces".
However, in the analysis of the BE MEP, when the right is unable to occupy the space of the extreme right, it allies with these parties.
"It is this same shameless right that repeats to exhaustion that the extremes are equal and that salvation lies in the center. A fight for democracy goes through the dispute over the program for the transformation of society, the fight against inequalities, the uncompromising defense of freedoms, but also for demonstrating the falsity of these statements", he appealed.
For Marisa Matias, "it is not because a lie is repeated over and over again that it becomes the truth".
"49 years after the 25th of April, we know how difficult it was, how important and essential the struggle to conquer and defend democracy will be. It's a fight the size of the world," he said.
Marisa Matias briefly presented the journey of the two international guests in this session, Guilherme Boulos (PSOL) and Younous Omarjee (France Insoumise), who followed her on the pulpit at a rally that ended with the intervention of fellow MEP José Gusmão.