U.S. gas prices are on the rise as demand from drivers surges heading into Memorial Day weekend.
The national average price for a gallon of gas was $3.57 for the week ending May 26, up four cents from the previous week, according to the latest AAA gas prices report.
AAA predicted that road travel on Memorial Day would see a 6 percent rise over last year as more than 37 million Americans drive to their destinations.
"The rise in demand for gasoline is helping to push pump prices higher for now," AAA spokesperson Andrew Gross said in a statement.
"But the increase is mitigated by the low cost of oil, which is wobbling around in the low $70s per barrel. Pump prices could stabilize or fall once this long weekend is in the rearview mirror."
Ten states have seen the largest increases in their averages reported AAA: Wisconsin (+15 cents), Colorado (+12 cents), Indiana (+9 cents), New Jersey (+9 cents), Idaho (+9 cents), Montana (+8 cents), Connecticut (+8 cents), Maine (+7 cents), New Hampshire (+7 cents) and Michigan (+7 cents).
AAA said the nation's top 10 most expensive markets are: California ($4.81), Hawaii ($4.75), Washington ($4.63), Arizona ($4.58), Nevada ($4.24), Oregon ($4.20), Utah ($4.08), Illinois ($3.97), Alaska ($3.94) and Idaho ($3.83).
Gas prices are lower this holiday than last year, said AAA, when the national average was well over $4 a gallon in most parts of the country.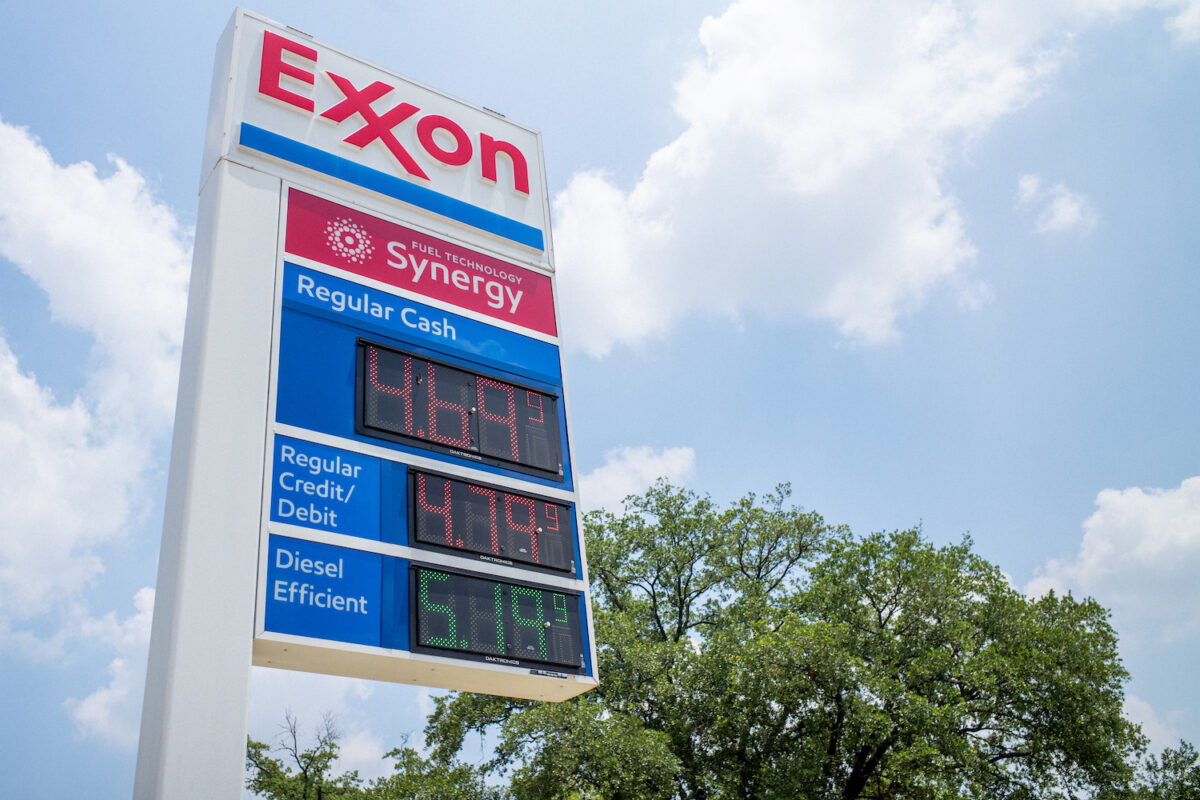 Earlier this month, AAA published a report that said that 32 percent of families with children were expecting to travel on Memorial Day weekend.
About 42.3 million Americans are planning to travel 50 miles or more from home on the holiday weekend, according to the survey.
"This is expected to be the third-busiest Memorial Day weekend since 2000, when AAA started tracking holiday travel," said Paula Twidale, senior vice president of AAA Travel.
"More Americans are planning trips and booking them earlier, despite inflation."
Many Americans have been hitting the road since the lifting of strict travel restrictions last year, ignoring higher gas prices and elevated inflation, according to a recent survey by TransUnion.
"With the pandemic mostly in the rearview mirror, consumers are starting to shake off concerns about inflation and the economy, and rushing into the spring and summer travel season," said TransUnion.
At least 46 percent of survey respondents said they planned to travel more in the spring and summer than in 2022.
The report said that 43 percent of Americans with or without children, expect to take road trips during the peak season, making it the most popular form of travel.
Lower Domestic Stocks
Demand for gas increased from 8.91 to 9.43 million barrels a day last week, according to new data from the Energy Information Administration (EIA), leading to a boost in pump prices.
Meanwhile, total domestic gasoline stocks decreased by 2 million barrels to 216.3 million barrels.
The EIA also reported that total domestic commercial crude inventories decreased significantly by 12.4 million barrels to 455.2 million barrels last week.
AAA warned that if gas demand grows amid tighter supplies of fuel, drivers will likely see pump prices rise this summer.
West Texas International crude is currently $72.87 a barrel, as oil prices rose this week amid growing optimism that energy demand is rebounding.
Crude price increases were subdued due to the market expecting another interest rate hike from the Federal Reserve, said AAA, which many economists fear could tip the U.S. economy into a recession.
AAA also said that if the nation enters into a recession, oil demand and prices would likely plunge.