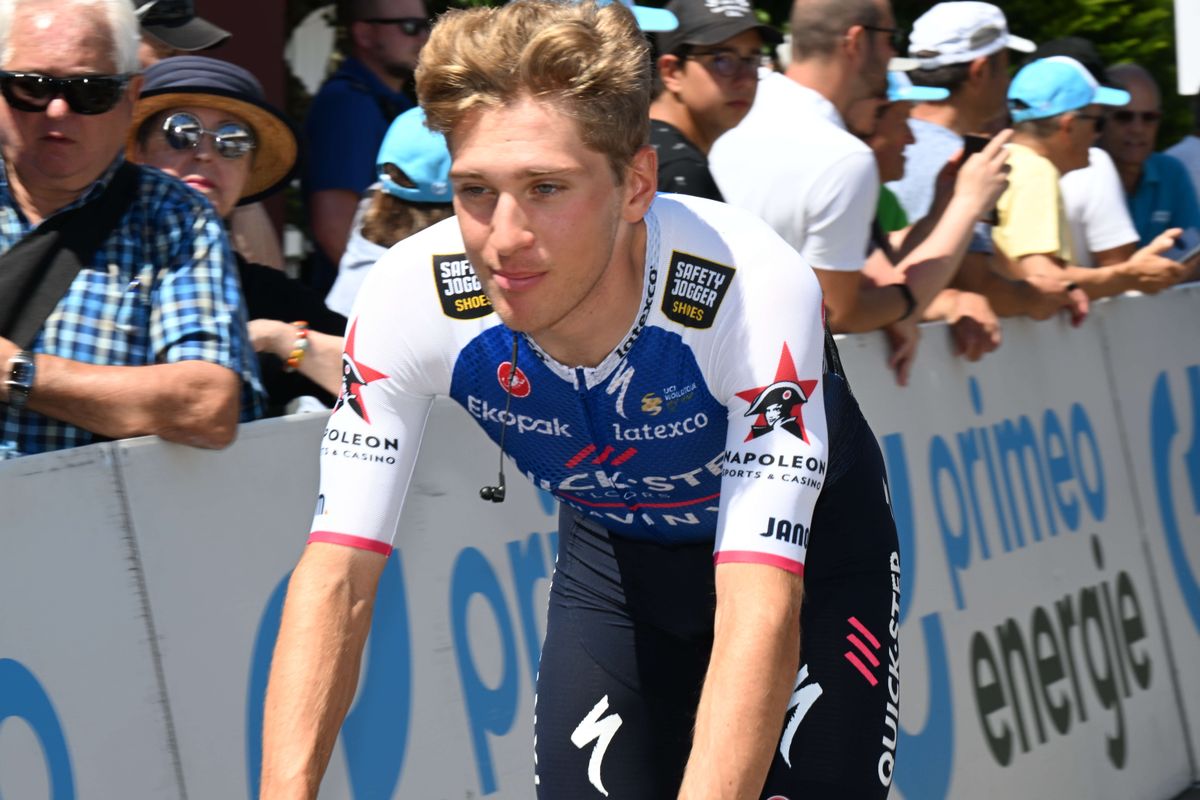 Ilan Van Wilder ended the Tour of Burgos with a good feeling. The 22-year-old Belgian was heavy arrival Lagunas de Neila between sounding names pretty fifth. It did Van Wilder a lot of good after the necessary setbacks.
"A top five finish at the end of this tough race is good for my morale and it makes me very happy to see that I am at this level after all the setbacks I have endured. I now have more confidence for the next matches," says Van Wilder on the site from Quick Step Alpha Vinyl. The rider broke his jaw this season in Liège-Bastogne-Liège, forcing him to miss the Giro d'Italia.
Van Wilder then made his comeback in the Tour of Switzerland in June. Although he did well there, disaster struck in the final time trial. After a good break, the Belgian crashed in the second part, so that he could no longer finish the race. As a result, he also missed the Belgian Championship time trial. The run-up to the Tour of Burgos also did not go smoothly. "Honestly, I didn't know how fit I would be this week. I was a bit sick for the Tour de Wallonia and because of that I couldn't race. But I had worked hard the last few weeks and I was very motivated.'
That Van Wilder immediately got a good result on a nasty climb in the first stage of Burgos, immediately gave him the good feeling. "Starting the game with a good result helped me. Today I felt good on the final climb and as the speed increased, I chose my own pace. I felt that trying to follow would have meant losing more time. After that I passed a few riders and I was able to gain a few places in the general classification.' Van Wilder finished fifth in the general classification.