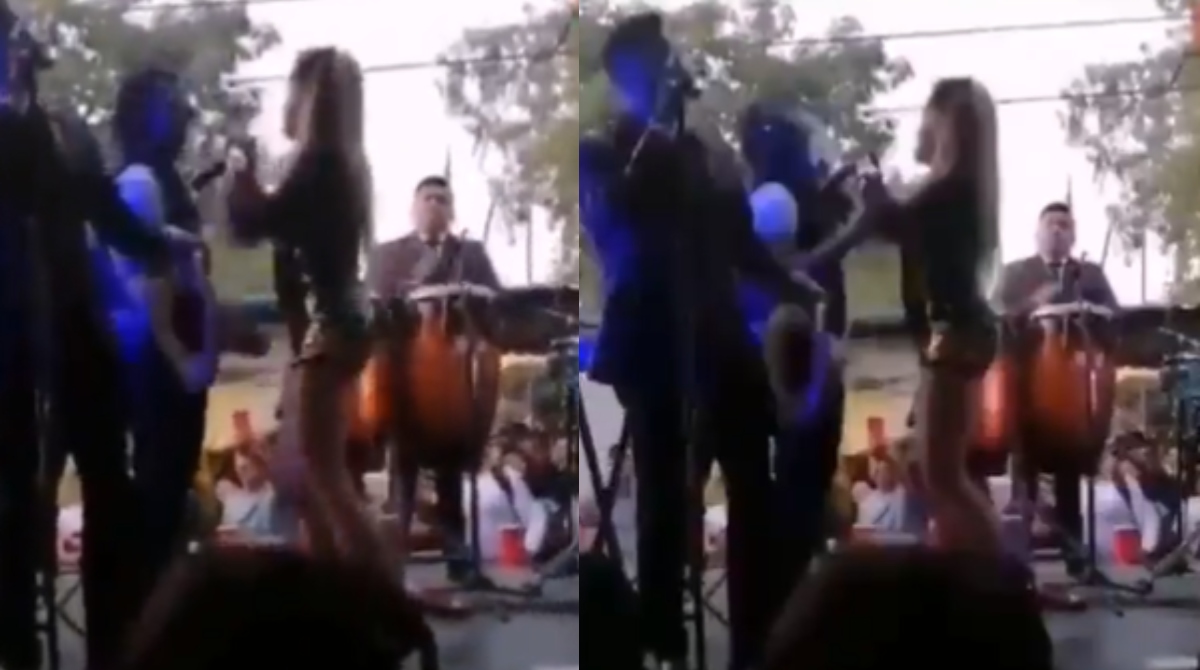 Through social networks, a video of the last presentation of Nueva Sonora has begun to circulate, in which you can see how its vocalist, Heidy Infante, is sexually and physically assaulted by a subject on stage.
The images have been quite strong for some of the users and it is that in them you can see the exact moment in which Heidy is interrupted by a man, who apparently is also part of the show, to later touch her improperly and later hit her brutally.
The events occurred in Mexico City, specifically in the Escuadrón 201 neighborhood, where the group offered a small show. According to information provided by Heydi herself, the police would have arrived at the place; however, they released the attacker.
Through his official Facebook account, Infante reacted to the attack and, in addition to questioning the actions of the authorities, assured that he feels guilty for what happened:
"How is it that a woman can feel guilty of an attack!!!? Well yes! I want to thank all the people for their support, friends, fans, acquaintances, people who simply know that I was assaulted by this guy named Yian López Semanat", he wrote.
Heidy took advantage of the moment to raise her voice and send a heartfelt message in which she asks for justice and talks about how difficult it is to be a woman in the middle of the show: "How long are we women going to allow this type of violence, being a singer or leader of a group is very difficult, no one knows that every time we go on stage we expose ourselves, but what happened is not worth it. I lack the breath to say enough! Believe me, in my life I had had an experience like this, (I'm ) speechless," he added.
So far it is unknown if the singer has already taken legal action.