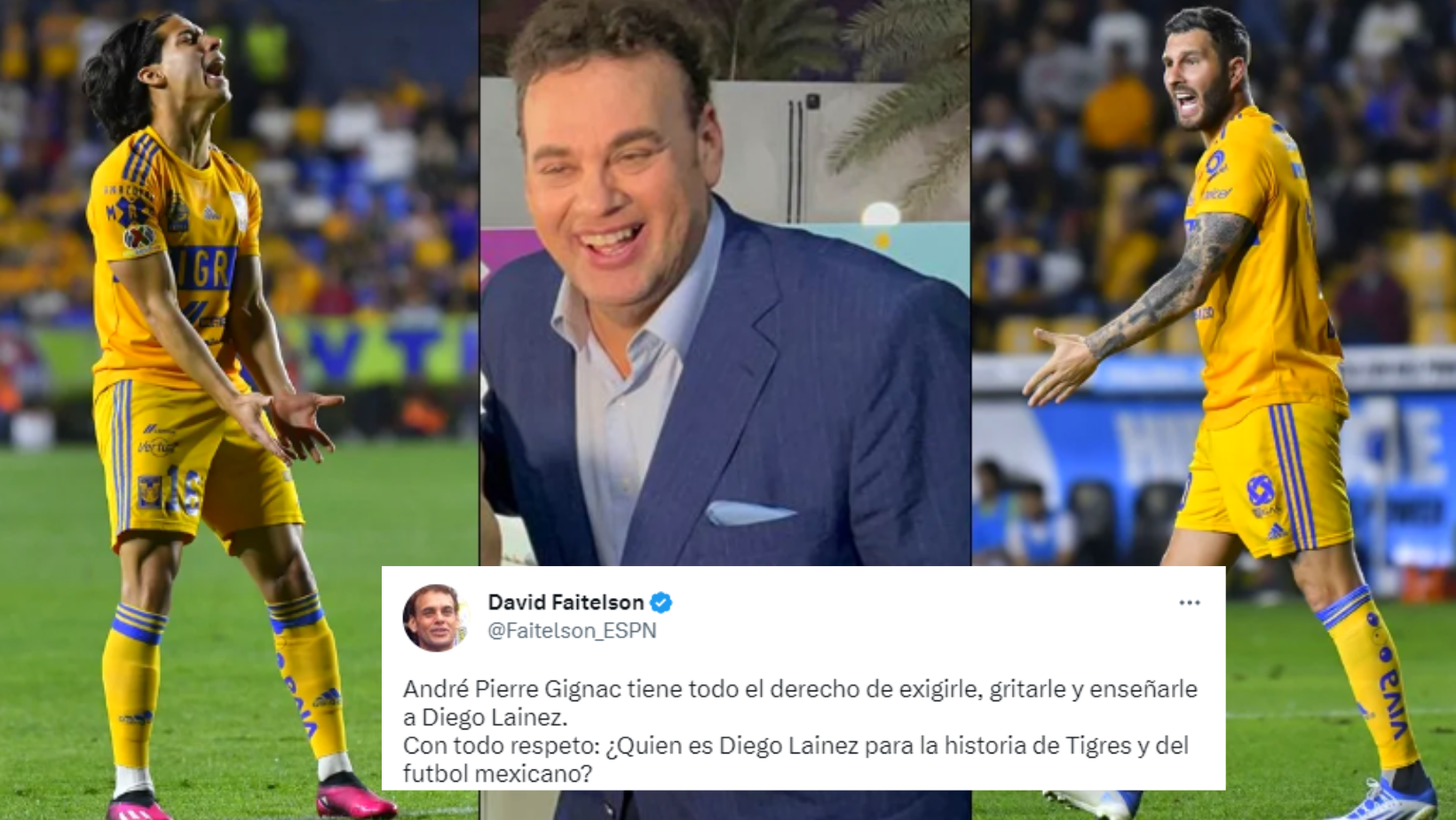 'Who is next to him? David Faitelson comes out in defense of Gignac after controversy with Diego Lainez
David Faitelson criticized the attitude that Diego Lainez had against André-Pierre Gignac in the Tigres match against América.
The sports journalist did not agree with the Mexican soccer player, since he considers that he has not done anything to put himself in line with the top scorer in the history of the feline institution.
"He has called a historic Tigres soccer player a divo. Who is Lainez next to Gignac in the history of Tigres and historic for Mexican soccer?" he said.
Faitelson considered that nobody can demand anything from the Frenchman because he has had a professional and exemplary career.
"We cannot claim anything, absolutely nothing from Gignac about his career in Mexico," he added.
Finally, David Faitelson pointed out that Diego Lainez still has things to learn both on and off the pitch.
"Please, Lainez. What you have to do is learn when the leader of the field and the team leader yell at you. And yes, put the centers in better", he pointed out.