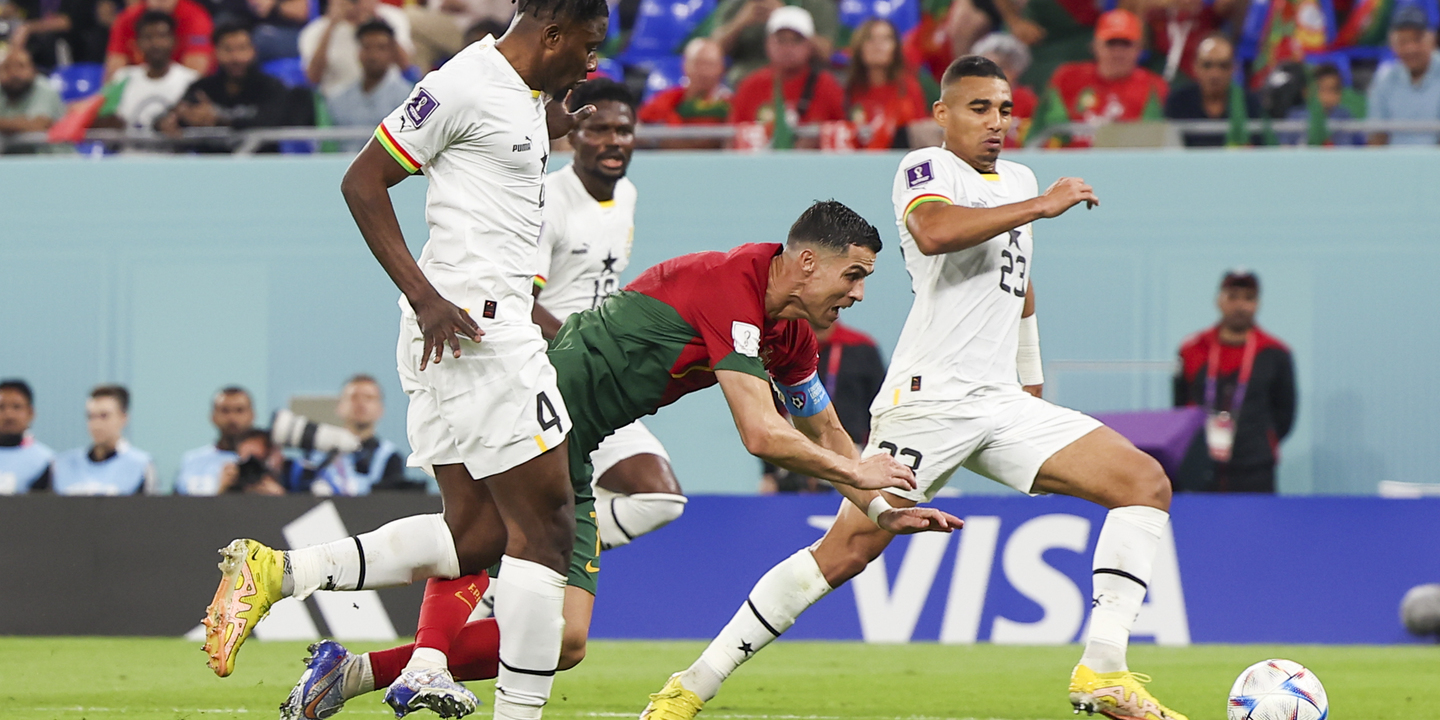 After the conclusion of the first day of the competition, the FIFA technical group, with former footballers Sunday Oliseh and Faryd Mondragón, coach Alberto Zaccheroni, and Chris Loxton, leader of the performance analysis and information group, evaluated the technical evolutions on teams and players, and game situations.
Among the various aspects, the increase in penalties in this edition of the World Cup was analyzed, 'detail' in which they exemplified with Cristiano Ronaldo, who 'won' the free kick that gave rise to Portugal's first goal against Ghana (3-2).
"It's due to the intelligence of the forwards, Cristiano Ronaldo, for example. We can say what we want, but it's a question of intelligence and it was smart", explained the technical group, in reference to the penalty committed on Ronaldo by the Ghanaian defender.
For this group, the 2022 Mundial has shown different aspects from the others, due to the time of year and being almost in the same place, without the usual wear and tear that teams are subject to, with many kilometers.
"Footballers have only half a minute [jogados na época] compared to other World Cups, where they arrive with the season over and that will be a key point for all teams. The climate is also important, which is an ideal temperature, and they are always in the same hotel", justified Faryd Mondragón.
Conditions that facilitate the performance of players, "especially from South America, who are always forced to travel a lot", according to the explanation of the former Colombian goalkeeper.
According to the data already available, the technical group highlighted the "physical aspect" in this World Cup, with players more on a similar plane, with less fatigue: "we see that they are more aggressive, with strength, and exert double, triple or quadruple the pressure ".
In the next few days, FIFA will look into the time of injury time in games, a matter in which Oliseh understands that it has been adequate to stoppages and substitutions of five players.