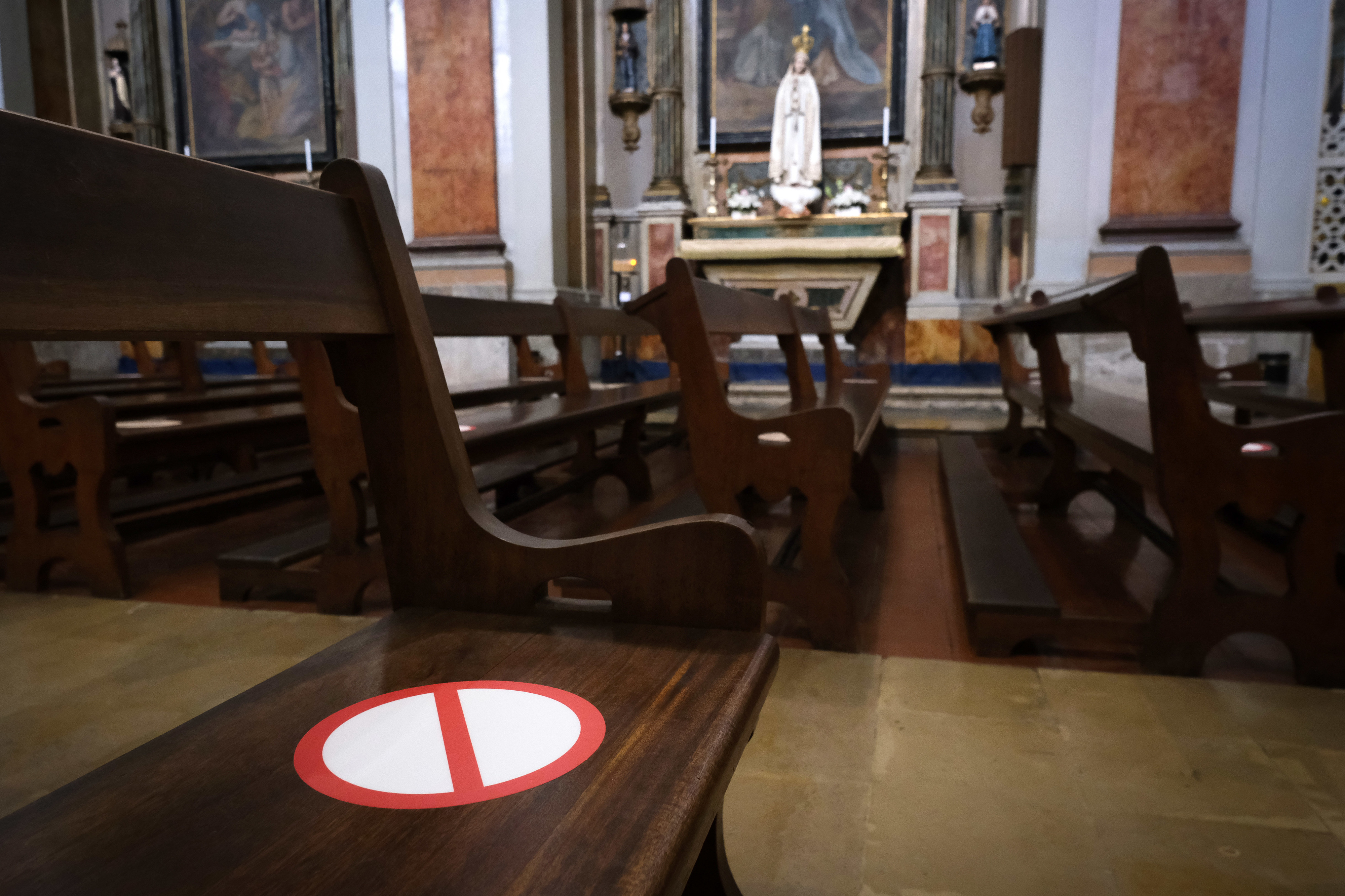 "The estimate we currently have is that we can receive around 90,000 pilgrims. It is a very big logistics and it is a very big preparation that our parishes are already doing, because the reception of these pilgrims will be done parish by parish", said the coordinator of the WYD Organizing Committee of the Diocese of Setúbal, João Marques.
"Of these 90,000 pilgrims, what we estimate is that around 20% stay in host families and the remaining 80% in spaces for collective reception", he added, recognizing, however, that "the number of host families is below what expected".
The coordinator of the Diocese of Setúbal for World Youth Day Lisbon 2023, which takes place from 01 to 06 August, admits that there are some families who "have reservations about welcoming people they don't know into their homes, others who are on vacation in the month of August".
Five months before the event, the Diocese of Setúbal also still does not have information about the collective equipment to accommodate the young pilgrims.
"I cannot say why at the moment we are negotiating, talking with each of the Municipal Councils, with each of the entities, to arrange the use of these spaces. It is an ongoing process and I still don't know how to indicate any space that can already be said, guaranteed, that it will be used", justified the coordinator.
With regard to food for pilgrims staying in collective accommodation, "breakfasts will be distributed in the host parishes".
"With regard to lunches and dinners, there will be a food network consisting of restaurants, cafeterias, various types of establishments, which can provide food menus to pilgrims. Restaurants, at this moment, can already join this food network, which will work with a 'vouchers' system", said João Marques, recalling that all food logistics are being prepared centrally by the Portuguese Catholic Church.
The Diocese of Setúbal, along with its counterparts in Lisbon and Santarém, was one of the three chosen to host pilgrims at the WYD in Lisbon, which already has around 500,000 young people from 183 countries registered and which will be closed by the Pope.
This year's edition of World Youth Day, considered the biggest event of the Catholic Church in the world, was initially scheduled for 2022, but was postponed due to the covid-19 pandemic.
WYD was born on the initiative of Pope John Paul II, after the success of the meeting promoted in 1985 in Rome, in the International Year of Youth.
The first edition took place in 1986, in Rome, having already passed through Buenos Aires (1987), Santiago de Compostela (1989), Czestochowa (1991), Denver (1993), Manila (1995), Paris (1997), Rome (2000 ), Toronto (2002), Cologne (2005), Sydney (2008), Madrid (2011), Rio de Janeiro (2013), Krakow (2016) and Panama (2019).