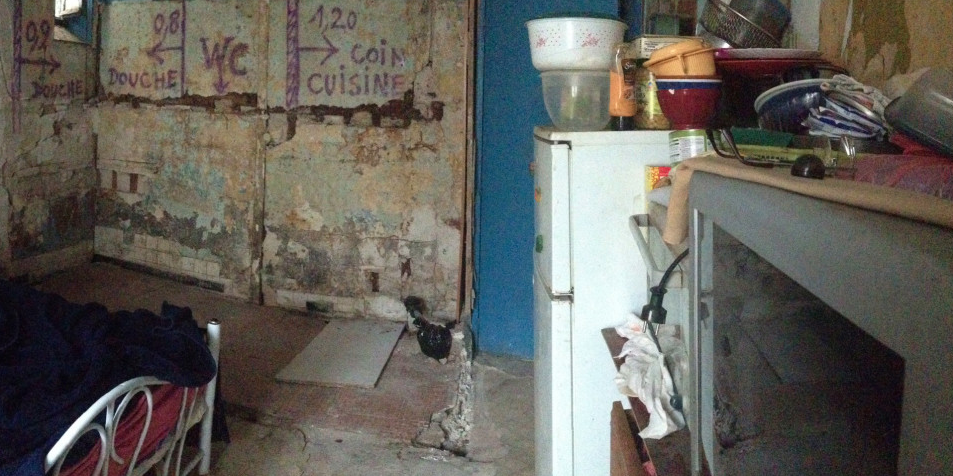 In the popular Mosson district of Montpellier, the Font Del Rey residence has become a symbol of the public authorities' fight against slumlords…
The residence includes, on seven floors, 110 housing units (from 24 to 44 m2), of which 45 have been declared indecent. Investigators had noted mold, the presence of bedbugs and cockroaches, dangerous electrical connections, infiltrations, unsealed guardrails and even inaccessible emergency exits.
The trial took place last September before the Montpellier criminal court, where three owners, their "henchman" and four companies appeared before the criminal court for subjecting vulnerable or dependent people to accommodation conditions incompatible with the human dignity, as well as for endangering the lives of others.
One acquittal, three convictions
The court's decision was reserved until November 15. Boss of the SCI which owned 82 homes out of the 110, Patrick Bolzer was released. At the hearing, this retiree pleaded ignorance, explaining that, residing in Paris, he only received "monthly reports" from the trustee.
On the other hand, the trustee's manager, Didier Raymond, was found guilty and received a twelve-month suspended prison sentence, and another owner, Michel Fakhouri, a six-month suspended prison sentence. They were also sentenced to fines of 50,000 and 20,000 euros respectively. As for Jamel Miktar, described as the owners' "henchman" and prosecuted for complicity, he was sentenced to six months in prison.
The court also ordered the reimbursement, to the dozen tenants who filed a complaint, of sums ranging from 2,000 to 9,000 euros, or around 70,000 euros in total.
"The owners abused their vulnerability"
The Abbé Pierre Foundation and the Habiter Enfin! association, which had become civil parties alongside the City of Montpellier, each receive 5,000 euros for their moral damage.
" I'm sure the tenants will be delighted, reacted the director of Habiter Enfin!, Marion Persil. For many years, there has been a tendency to blame them, to say that they are the ones who do not maintain their homes or that they should just find accommodation elsewhere. Well no, it's not their fault, it's the owners who took advantage of their vulnerability. »
For his part, the mayor of Montpellier, Michaël Delafosse, who came to attend the reading of the judgment, estimated that " fear changes sides ".
The parties have ten days to appeal.
The Métropole de Montpellier, which acquired the entire building in 2022, planned its demolition in 2028 and began rehousing people.