Trainers starting their journey in the Pokémon Scarlet and Violet DLC, The Teal Mask, can use their existing Pokémon or a brand-new team. Being aware of which Pokémon fits each playstyle makes it easier to explore. These categories include completing the Pokédex, battling Legendaries, or competing against other trainers. Regardless, starting the storyline of the Land of Kitakami is accessible with any in-game Pokémon.
Accessing the Scarlet and Violet DLC can either have the player finish the base game or start the quest from Director Clavell of The Treasure Hunt. This should take around 2 hours to get to with all the battles, tutorials, and text lines. Unlocking Pokémon Scarlet & Violet's DLC is easy as the trainer's Biology teacher, Jacq, gives them a fateful call about the opportunity to discover new Pokémon and a new area. From here, knowing which Pokémon one will be facing will be beneficial in advancing the story and Pokédex.
Best Pokémon Team for Completing The Pokédex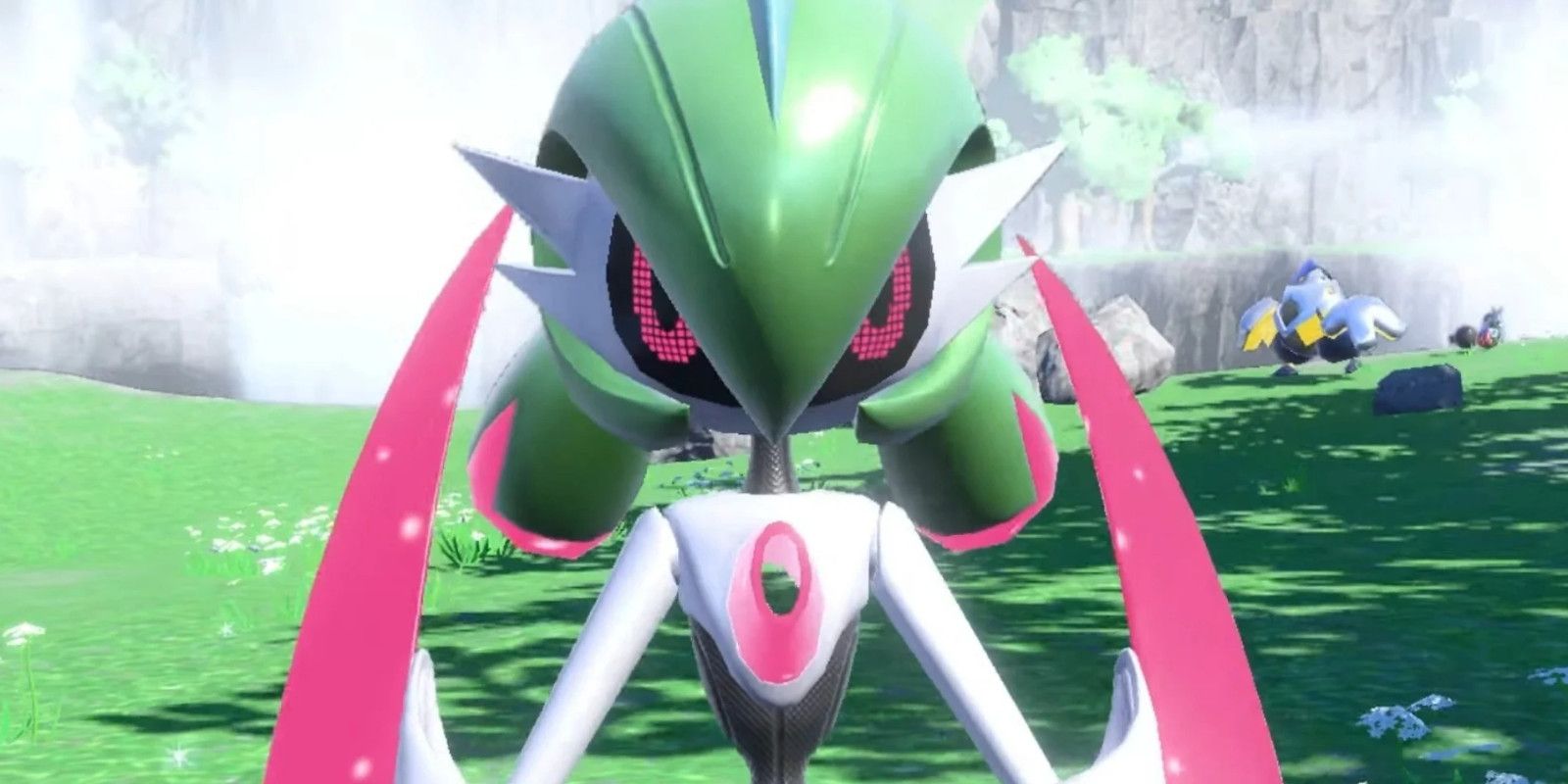 Generally, the perfect Pokémon for catching other Pokémon within Pokémon Scarlet and Violet will require ways to give Status Conditions to their opponents. These will traditionally be Pokémon that can put others to Sleep, but Paralysis can work too, especially since Spore, a Grass-type move, cannot work on other Grass-type Pokémon.
Additionally, a few important moves are used to help weaken Pokémon without making them faint. These TMs are False Swipe and Taunt. False Swipe leaves the opponent on at least 1 HP while Taunt keeps wild Pokémon from using the move Memento, which instantly faints the user. These methods should all be used with certain Pokémon to complete the full Kitakami Pokédex.
| Pokémon | Status Condition Moves | False Swipe User | Other Useful Moves |
| --- | --- | --- | --- |
| Iron Valiant | Hypnosis, Thunder Wave | Yes | Taunt |
| Amoonguss | Spore, Stun Spore, | No | – |
| Breloom | Spore, Stun Spore, Poison Powder | Yes | |
| Hisuian Decidueye | – | Yes | Taunt, Haze |
| Persian | Thunder Wave | | Thief, Payday, Screech, Roar |
| Gallade | Hypnosis, Thunder Wave, Will-O-Wisp | Yes | Taunt |
Best Pokémon Team For The Kitakami Storyline (Legendaries & Trainers)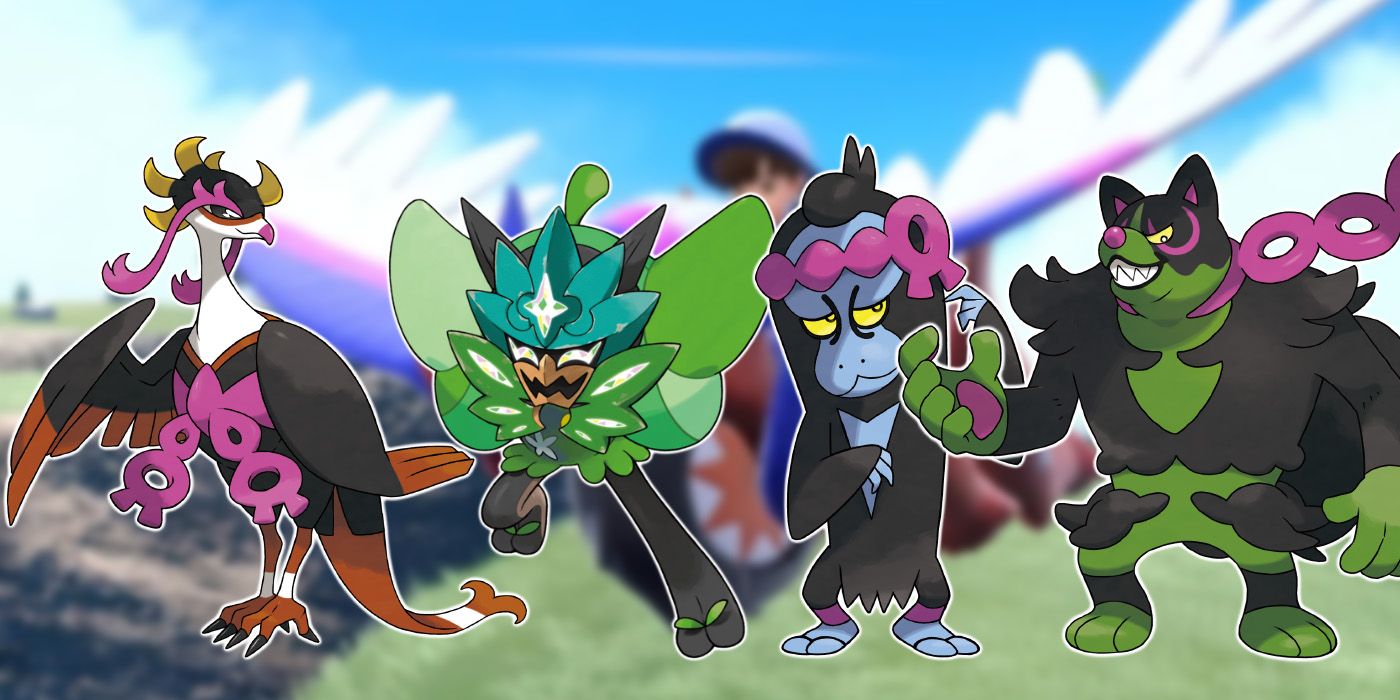 Trainers will face many powerful Pokémon in the Pokémon Scarlet and Violet: The Teal Mask storyline. Regardless, the best types to have on hand for most fights are Poison-, Steel-, Fire-, and Fairy-. For example, Carmine and Kieran contain many Bug- and Grass-types for their team composition, making Fire-and Poison-type Pokémon very useful. At the same time, Fairy-types are recommended against Carmine's Mightyena and Kieran's Dipplin, which are both their ace moves.
For the Titanic battles of the storyline, every Legendary in the Teal Mask DLC Land of Kitakami is easy to battle with since their weaknesses are similar. Bring along a Steel-type or Poison-type when fighting The Loyal Three as their ability, Toxic Chain, automatically gives a Status Condition of Toxic upon contact. Finally, for the fight against Ogerpon, consider bringing all these types with an emphasis on Poison-type Pokémon due to the four consecutive battles of Ogerpon's Masked Forms.
| Recommended Pokémon | Type |
| --- | --- |
| Glimmora | Poison-, Rock- |
| Tinkaton | Fairy-, Steel- |
| Scovillain | Fire-, Grass- |
| Revaroom | Steel-, Poison- |
| Toxapex | Poison-, Water- |
| Gardevoir | Fairy-, Psychic- |
| Armarouge | Psychic-, Fire- |
Franchise:

Pokemon

Platform(s):

Nintendo Switch

Released:

2022-11-18

Developer(s):

Game Freak

Publisher(s):

Nintendo, The Pokemon Company

Genre(s):

RPG, Adventure, Action

Multiplayer:

Online Co-Op, Online Multiplayer

ESRB:

E

Summary:

Pokémon returns in its next installment series: Pokémon Scarlet and Violet. Set in a fictional town near Mediterranean Spain, gamers will explore Paldea, catching new and classic Pokémon. Pokémon Scarlet and Violet is the first ever open-world game in the series and features new Pokémon that can transform into vehicles. Pokémon staples like gym battles are still present, but co-op exploration and Terastallize battles are also introduced.

How Long To Beat:

31 Hours

Prequel:

Pokémon Sword and Shield

Mode:

Single Player, Multiplayer