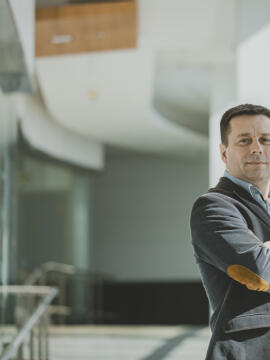 Innovations in the field of artificial intelligence (AI) and related technologies are beginning to dominate and transform the corporate sector as well. Although, understandably, not all business areas can fully use the benefits of artificial intelligence today, its combination with digitization processes makes sense for an increasing number of companies.
Some types of artificial intelligence are already influencing business today, for example in connection with creation, authenticity or regulation of content. They also have the ability to automate human labor as well as customer and employee experiences. In some areas, especially in IT companies, AI has already led to an increase in the productivity of developers and also forced companies to rethink business processes and the value of human resources.
Although security risks are still associated with artificial intelligence, analysts suggest that early adoption of artificial intelligence innovations will lead to a significant competitive advantage for businesses over the next decade and alleviate problems within business processes. This is what Miroslav Hlohovský, the head of Omnicom, claims for TREND.
Slovak companies are afraid of digitization, they do not see the best time for investments in it today. How can artificial intelligence be different, to whom is it worthwhile and, conversely, for which companies and business areas does it still make sense today?
Concerns are rather a signal of the unpreparedness of the human aspect, since digitization is not only about technology, but also about changing the way of thinking and functioning of the company. In short, people are afraid of any change. Especially one whose effects they cannot even imagine. For many, this may represent a step into the unknown. The application of digitization in combination with artificial intelligence can bring a company a faster return on investment in digitization.
The connection of digitalization of businesses with the use of artificial intelligence is, however, in the conditions of Slovak companies at the beginning.
Yes, I would even state that without good foundations of digitization, the application of AI in companies is very limited.
Does this trend even have a future here?
Definitely. And it should have, since the connection between digitization and artificial intelligence is completely natural.
What do companies need to solve today if they are to respond to changes in time and not reduce their competitiveness in the next period?
It naturally depends on the segment in which the company operates. We perceive all areas where natural language processing, so-called NLP (natural language processing – note TREND) as a current trend in the use of AI. Nowadays, there are several publicly available NLP tools, and Chat GPT is probably the most famous. Other options are in the field of text and document processing.
Which sectors are the most vulnerable in this regard and could they miss the AI ​​train so to speak in terms of application?
Subscribe to TREND for the best price starting from €1/week
Full access to premium articles and archive
Premium access to Medialne, TRENDreality and ENJOY websites
Less advertising on TREND.sk
Order a subscription

Already subscribed?

Log in