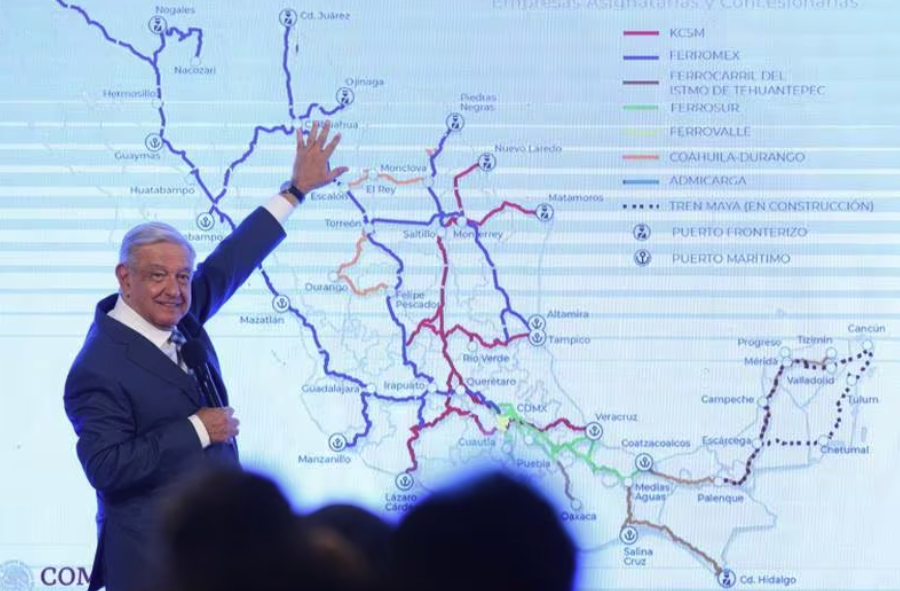 According to AMLO's decree, these signs will be on the 7 routes granted to three passengers.
After one month, President Andrés Manuel López Obrador inaugurated the Tren Maya, last night published in the Official Diary of the Federación (DOF) a decree to enlist the Armed Forces in the service of three passengers and declare as a "priority area" for national transportation of people's public rail transport services.
"DECREE that the priority area for national development, the provision of public railway transport services for passengers in the Mexican Railway System", is declared.
The regulation of the public service of railway transport of cargo and passengers, as well as the implementation of this decree, estará a cargo of the Secretaría de Infrastructura, Comunicaciones y Transportes y de la Agencia Regulatora del Transporte Ferroviario.
As it has been mentioned on various occasions, President López Obrador knows that the three passengers have returned to Mexico. Part of the regions that the mandate mentioned in the cited decree, published in the mark of the anniversary of the Mexican Revolution, It turns out that "in summer 2023, it will be 150 years since the installation of the first railroad in Mexico that started President Benito Juárez García".
DETAILED
Thus, AMLO states in the document that "in the year 1937, President Lázaro Cardenas concretized the rectoría del Estado en la operación y la provision del servicio público ferroviario de cargo y pasajeros".
In the decree it is signaled These will be the 7 routes granted by the three riders.
Tren Mexico-Veracruz-Coatzacoalcos
Tren Interurbano AIFA-Pachuca
Tren Mexico-Querétaro-León-Aguascalientes
Tren Manzanillo-Colima-Guadalajara-Irapuato
México-San Luis Potosí-Monterrey-Nuevo Laredo
Mexico-Querétaro-Guadalajara-Tepic-Mazatlán-Nogales
Aguascalientes-Chihuahua-Ciudad Juárez.