Nov 21, 2023 at 10:45 am Update: 3 minutes ago
The person who allegedly hit FVD leader Thierry Baudet on the head with a bottle is an underage boy. The police arrested him for assault. It is still unclear how Baudet is doing.
FVD was not immediately available for comment. In any case, the politician has filed a report, the police report.
Police arrested the boy shortly after the incident. He is currently being interrogated. "We speak to witnesses and view images, among other things."
The incident took place in café The Cabin on the Gedempte Zuiderdiep in Groningen. Images circulating on X show that Baudet was standing behind the bar when he was hit by someone. Baudet's security guards then immediately removed the FVD leader.
FVD announced on X on Monday evening that Baudet was hit on the back of the head with a beer bottle. He is also said to have been hit "just next to his eye on the edge of his temple". According to FVD, a security guard was injured in the face.
After the attack, Baudet was taken to a hospital in Groningen. "It seems like everything will be fine," FVD wrote on X.
After the incident, the party decided to skip an event in Zwolle, "due to the health and safety" of Baudet. The party leader would go to Zwolle on Monday evening after his visit to Groningen.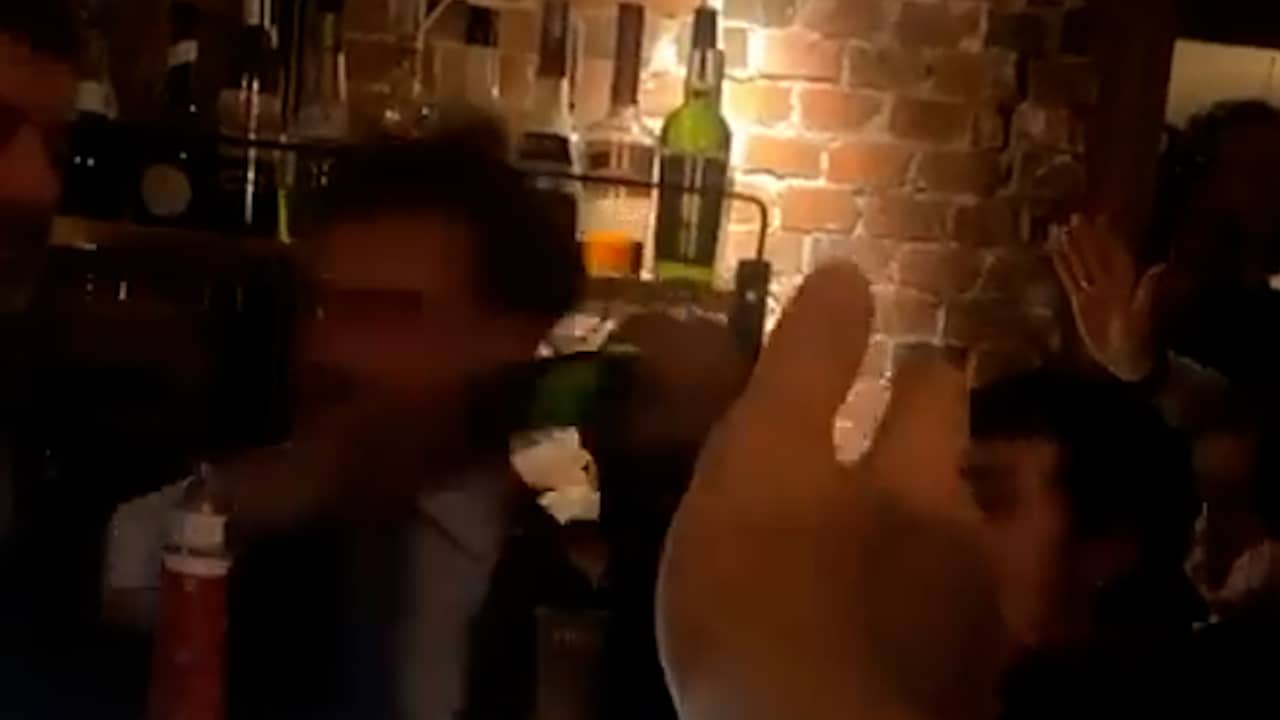 Politicians react with disgust
Politicians condemn the attack on the FVD leader. Many party leaders express their disgust at the second attack on Baudet in a short time.
"Totally unacceptable that Thierry Baudet has been attacked again," outgoing Prime Minister Mark Rutte wrote on X. "I said it before and repeat it firmly now: stay away from politicians."
BBB leader Caroline van der Plas, NSC party leader Pieter Omtzigt and Frans Timmermans of GroenLinks-PvdA also call the attack unacceptable. Van der Plas speaks of a "disgusting and cowardly attack again against Thierry Baudet".
Omtzigt makes a comparison with Pim Fortuyn, who was murdered in 2002. "We don't seem to have learned anything from 2002 and Pim Fortuyn."
It is the second time in a month that Baudet has been the target of a physical attack. At the end of October, he was hit on the head with an umbrella by a man in Ghent, Belgium. According to Baudet, he suffered a mild concussion.