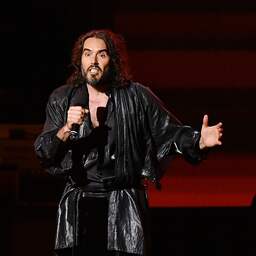 Sep 19, 2023 at 9:28 am Update: 7 minutes ago
YouTube has disabled ads for Russell Brand's channel. The 48-year-old actor and comedian is accused of sexual misconduct. Due to YouTube's approach, he no longer earns money from his videos.
Brand violates the so-called responsibility policy for creators, YouTube tells the BBC. "If a creator's behavior on YouTube harms our users or employees, we take action," a spokesperson said. That misconduct does not even have to take place on YouTube itself.
Last weekend it became clear that four women accuse Brand of (sexual) misconduct. That is said to have happened in the period between 2006 and 2013. The Briton then worked as a presenter at BBC Radio 2 and Channel 4.
Brand has been very active in recent years on YouTube and Instagram, among others. There he publishes videos in which he criticizes established media.
In response to the accusations, Brand posted a video in which he strongly denies the accusations. He calls it a coordinated attack against him by the mainstream media.