Local Obituaries
Grone, of Gorham, New Hampshire, "was planning on applying for flight school, which would have taken him to Fort Rucker, Alabama where his grandfather served."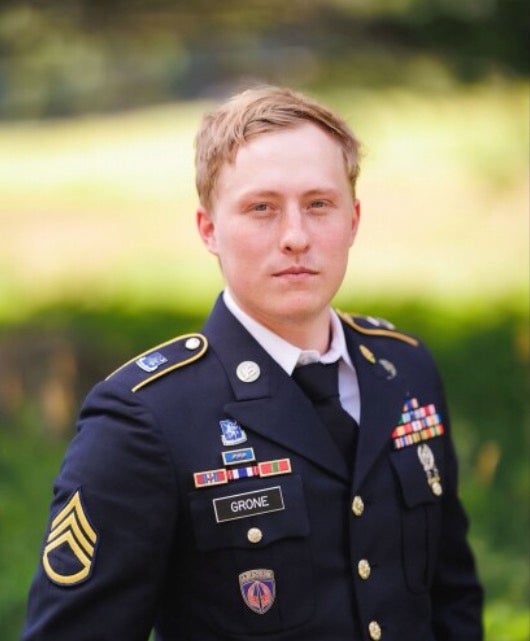 Tanner Wolf Grone, 25, of Gorham, NH, passed away on Friday, November 10, 2023 while serving his country. He was born in Berlin, NH, on August 18, 1998 and at the age of 3, moved to Gorham where he grew up and attended school. He loved soccer in school and made it to the quarter finals in his senior year, a high point for his team. Tanner's passions included snowboarding and his Subaru WRX STI.
After graduating high school, he attended UNH for Engineering, but quickly learned it was not his path. After a year of school and lots of research, he decided that he would pursue a career in the Army. Having scored extremely high in ASVAB testing, he was given the choice of any career he wanted. He chose to be a Blackhawk mechanic, with the goal of one day becoming a pilot. He excelled in his career and climbed the ranks quickly to become a Staff Sergeant. He was stationed at Fort Campbell in Tennessee. His career included joining the Night Stalkers Army Special forces, where he became a crew chief on a Blackhawk gunship. He was deployed many times, and every time would call his parents and would tell them: "I'm leaving, can't tell you where I'm going or for how long, love you. Call when I get back". On his last deployment the Blackhawk helicopter he was in crashed in the Mediterranean Sea while on a training mission. All 5 on board did not survive. Tanner was planning on applying for flight school, which would have taken him to Fort Rucker, Alabama where his grandfather served. His life and career were cut way too short.
He will be missed but never forgotten by his parents Erica and Steve, sister Emily and her husband Mike Lemoine and Willow. His childhood hometown friends Doug, Jarred, Matt, Justin, Lance and Chris, just to name a few. He will be remembered by his very large and supportive family and friends across the US and Canada. Tanner touched the lives of many in the Army and had countless "buddies."  He was at his happiest and so very content with his career. Having recently bought a house and was just talking about getting a dog. He had a bright future in front of him and had found his true calling in life. Making this tragedy a little easier to accept is that he was doing what he loved and was passionate about. He will be missed by all. Till we meet again, Tanner.
SERVICES: A Funeral Service will be held on Saturday, November 25, 2023 at 1pm in the Gymnasium of the Gorham Middle-High School, 120 Main Street, Gorham, NH. There will be no calling hours. The Bryant Funeral Homes is honored to be in care of the arrangements.
This local obituary is published via Legacy.com and Bryant Funeral Homes. Want a loved one's obituary featured on Boston.com? Submit your obituary here, or email it to [email protected].
Newsletter Signup
Stay up to date on all the latest news from Boston.com