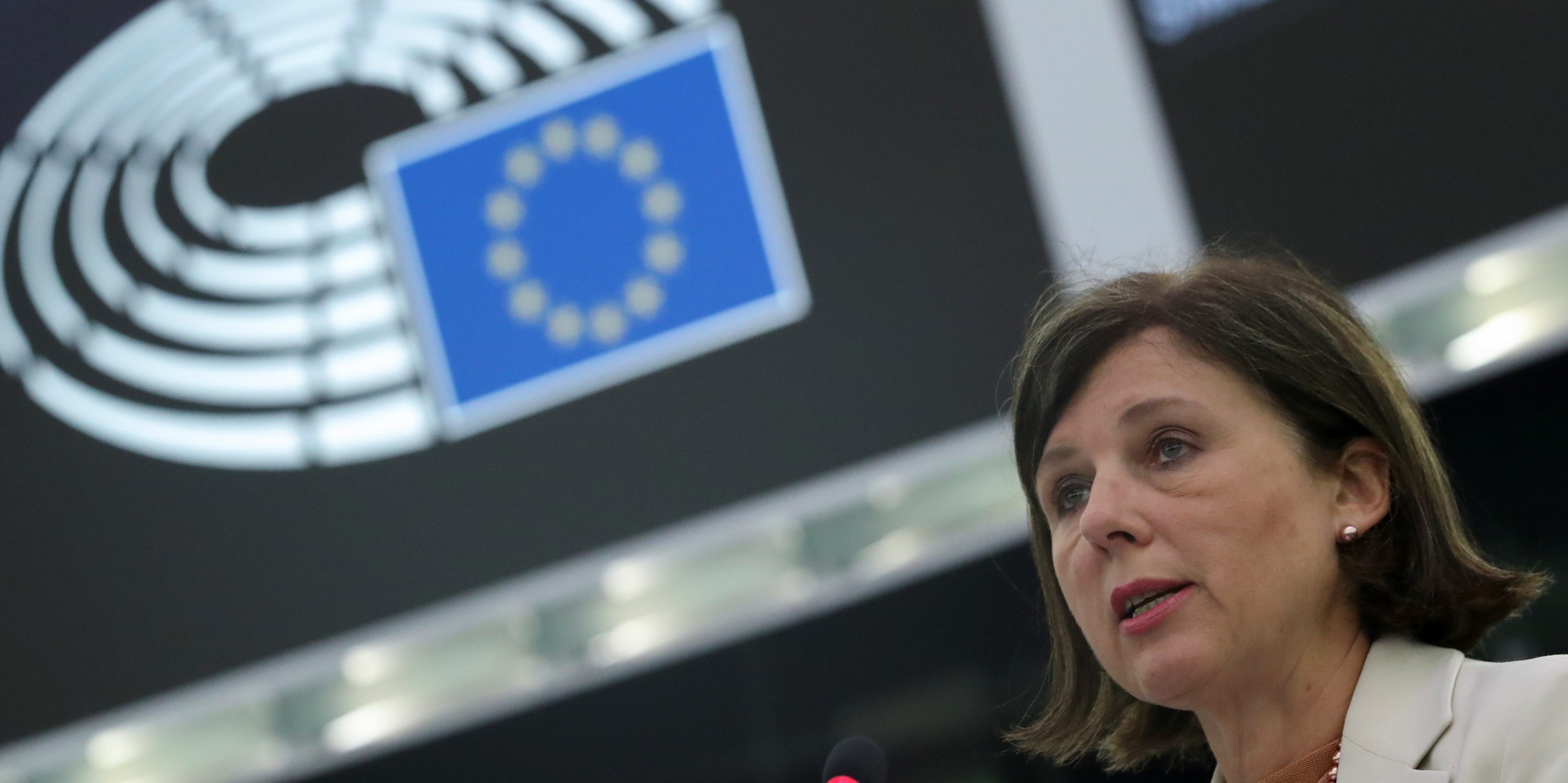 Difficulties in accessing the Chinese market, regulatory constraints with vague outlines and subject to numerous interpretations, preferential treatment… Chinese legislation lacks transparency, criticized the head of digital at the European Commission, traveling to Beijing , this Tuesday, September 19.
"No one criticizes Chinese laws, we just want them to be clear and easy to comply with," declared Vera Jourova, also vice-president of the European Commission responsible for values ​​and transparency.
China: thanks to support measures, economic activity is regaining momentum
The official said she conveyed the message to her Chinese counterparts during meetings on Monday, including with Vice Prime Minister Zhang Guoqing. These discussions, within the framework of a "high-level digital dialogue"focused, among other things, on data governance and artificial intelligence.
An increasingly vague business climate
Foreign entrepreneurs have long complained about the regulatory constraints imposed by China. These remarks have multiplied in recent months with the entry into force of new texts.
"All European companies want to comply (…), but it is very, very difficult to do so if we do not know what to comply with," also denounced this Tuesday the Chamber of Commerce of the European Union, which represents more than 1,700 companies established in China.
One in two European companies reports" obstacles " for its activities in China and 62% miss opportunities, according to this organization which questions "the type of relationship China wants with foreign companies".
Business circles have also been concerned since the entry into force in July of a new version of the anti-espionage law, in a context of geopolitical tensions with the United States. The text significantly strengthens the authorities' room for maneuver against what they consider to be threats to national security. "But what exactly constitutes a state secret? »asks the Chamber of Commerce of the European Union in its annual survey. "There is a lack of a definition of what so-called important data is," supports Vera Jourova.
Espionage: China accuses one of its nationals of having transmitted "secret information" to a CIA agent
Foreign companies are starting to look elsewhere
According to the EU Chamber of Commerce, "the perception that European companies have of the Chinese market, namely that it is predictable, reliable and efficient, is gradually eroding". This context has led 11% of European companies surveyed to move their current investments to markets other than China, according to the organization. However, many more of them (24%) want to strengthen their supply chain in the country.
For their part, American companies present in China are showing low levels of optimism. As a result, they are increasingly looking to move their investments out of China, according to a report from the Shanghai American Chamber of Commerce (AmCham) also published on Tuesday. Slowing growth and geopolitical tensions between Beijing and Washington are hurting investor confidence, the document notes.
Asked about this, a spokesperson for Chinese diplomacy, Mao Ning, praised Tuesday "enormous potential" of the Chinese economy including "the long-term fundamentals remain unchanged".
Chinese subsidies in automobiles: the EU « don't look for a decoupling » with China
Vera Jourova's trip to China comes after the opening by Brussels last week of an investigation into Chinese subsidies for electric cars, with EU manufacturers worried about unfair competition. This measure "taken in the name of "fair competition""says the Chinese Ministry of Commerce, is "openly protectionism" and she "will have a negative impact on economic and trade relations between China and the European Union", warned Beijing immediately.
The EU "don't look for a decoupling" with China, Vera Jourova wanted to reassure, at a time when certain politicians in Europe and the United States want to reduce their country's dependence on the Asian giant. However, it is necessary "reduce the risks linked to our economic interdependencies (…) in order to remain competitive and protect our essential European interests", she judged.
(With AFP)