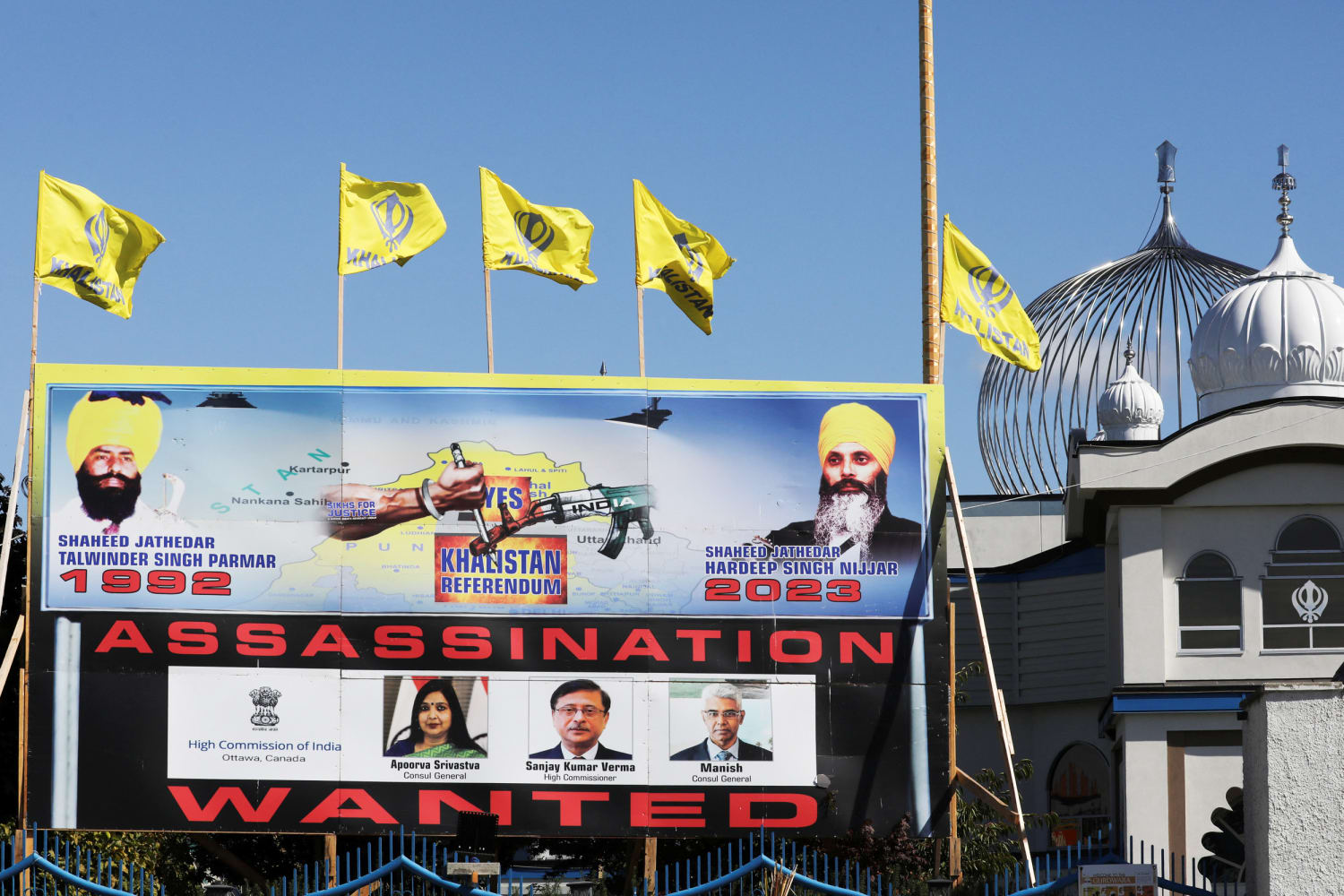 Tensions escalated between Canada and India on Tuesday over Ottawa's accusation that New Delhi may have been behind the killing of a Sikh activist on Canadian soil, with both sides expelling senior diplomats as India rejected the allegation as "absurd."
Canadian Prime Minister Justin Trudeau said Monday that his government was investigating "credible allegations" that Indian government agents had been involved in the death of Hardeep Singh Nijjar, whom India had branded a "terrorist" over his advocacy of an independent Sikh state. Nijjar, 45, was shot and killed in June outside a Sikh cultural center in Surrey, British Columbia, a suburb of Vancouver.
"Any involvement of a foreign government in the killing of a Canadian citizen on Canadian soil is an unacceptable violation of our sovereignty," Trudeau told Parliament on Monday. "In the strongest possible terms I continue to urge the government of India to cooperate with Canada to get to the bottom of this matter."
Hours later on Monday, Ottawa announced the expulsion of a top Indian diplomat from Canada.
New Delhi responded Tuesday by saying a senior Canadian diplomat had been asked to leave India within the next five days. The Indian foreign ministry said the expulsion reflected the government's "growing concern at the interference of Canadian diplomats in our internal matters and their involvement in anti-India activities."
India has long accused Canada, where about 2% of the population is Sikh, of supporting a movement to establish an independent Sikh nation known as Khalistan in the northern Indian state of Punjab, where most of India's Sikhs live. The separatist movement is outlawed in India but has supporters among the Sikh diaspora in countries such as Canada and Britain.
The Indian foreign ministry had earlier dismissed the Canadian allegations regarding Nijjar's killing as "absurd and motivated."
"Such unsubstantiated allegations seek to shift the focus from Khalistani terrorists and extremists, who have been provided shelter in Canada and continue to threaten India's sovereignty and territorial integrity," it said in a statement earlier Tuesday.