The Union of Car Transporters of Slovakia plans to block the Vyšná Nemecká border crossing from the Slovak side for transporters from Ukraine on Thursday from 1:00 p.m. to 2:00 p.m. UNAS chairman Stanislav Skala confirmed the one-hour "symbolic blockade of the eastern border" in support of Polish carriers.
The Union disagrees with the Commission's regulation
The one-hour protest will be attended by representatives of the Union of Motor Carriers of Slovakia, Slovak hauliers and representatives of Polish hauliers who have blocked the border with Ukraine in Poland.
"We will close it for an hour as a warning. Our goal is to support our Polish colleagues, as well as all carriers within the EU. We will ask the European Commission to immediately introduce transportation allowances for Ukrainian vehicles, because European companies are falling over themselves and cannot compete with them," said Skala.
The Union of Truck Carriers of Slovakia does not agree with the European Commission's order, which canceled the issuance of permits for Ukrainian carriers to enter the EU after the invasion of Ukraine by Russian troops.
Česmad is not planning a demonstration
The Association of Road Carriers of the Slovak Republic ČESMAD Slovakia does not see a reason for further demonstrative actions at the moment, which would only further complicate the already difficult situation at the border. ČESMAD Slovakia stated this in response to the situation at the Ukrainian border, which is related to the cancellation of bilateral permits between the European Union and Ukraine. ČESMAD Slovakia spokesman Roman Kment informed about it.
"However, if we do not find understanding and a willingness to look for solutions, we are ready to strengthen our next steps, including in international coordination," said the president of ČESMAD Slovakia Pavol Piešťanský, adding that the association had already negotiated with the Minister of Transport regarding further steps from the Slovak side and currently, carriers have managed to achieve sufficient awareness of the current problem.
On Thursday, ČESMAD Slovakia will meet with road transport associations via video conference, where they will coordinate further steps. As they further informed, participation has been confirmed by associations from Poland, Hungary, the Czech Republic and Lithuania. "This problem can only be solved in Brussels, and we will orient our next steps in that direction," said Piešťanský.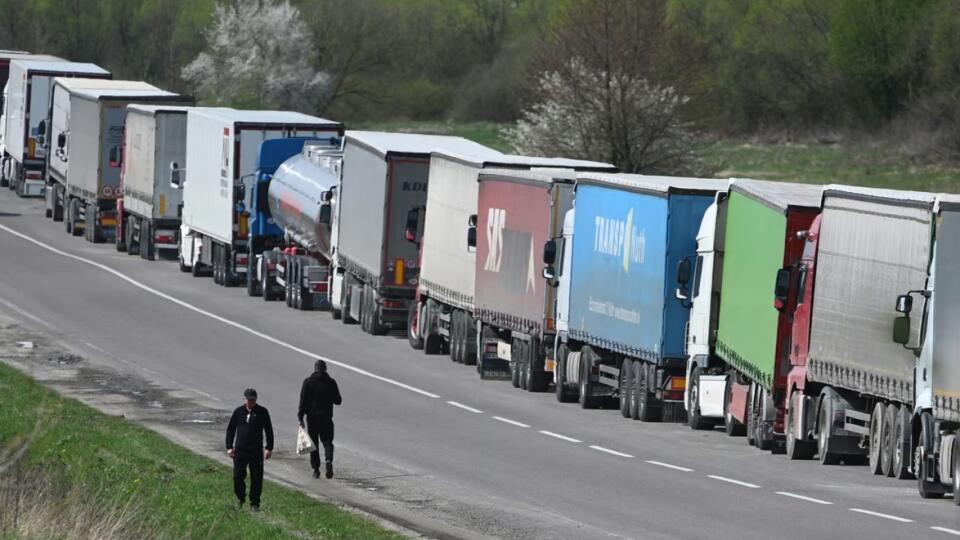 Don't overlook

Ukraine calls on Polish carriers to stop blocking the border