There are more and more signs that the global economy is breaking up into competing blocs, the head of the European Central Bank, Christine Lagard, said on Friday.
According to Lagarde, Europe is currently at a critical moment, influenced by factors such as deglobalization, demography and decarbonization.
"There are more and more signs of the fragmentation of the global economy into competing blocs," the head of the ECB said at the European Banking Congress. In the case of Europe, it seems that as early as 2025, a continuous decline of the working-age population will probably begin. To this must be added climate disasters, which are increasing every year.
A generational effort
Therefore, massive investments will be needed in the near future, which will require what Lagarde called a "generational effort". "New trade barriers are emerging, so we will have to rethink supply chains and invest in new ones that will be safer, more efficient and closer to us," said Lagarde.
"As our companies age, we will need to introduce new technologies to be able to increase production with fewer workers. Digitization will help us in this. And since the climate is warming, we will have to move forward in the transition to a green economy without delay," she added.
According to her estimates, the planned ecological transformation of the EU will require additional investments of 620 billion euros per year by the end of this decade, with an additional 125 billion euros per year needed for digital transformation.
A single market for capital could help
"Governments have the highest debt since the Second World War and European financing for reconstruction will end in 2026. Banks will then have to play a central role, but we cannot expect them to take so much risk on their balance sheets," Lagarde said, stressing that this is why plans for the integration of capital markets into the single union need to be completed.
Negotiations on a potential capital union in Europe are still ongoing. The aim is to create a single market for capital that approximates what is available in the US. The EU's official aim is to get "money – investment and savings – flowing across the EU to benefit consumers, investors and businesses wherever they are".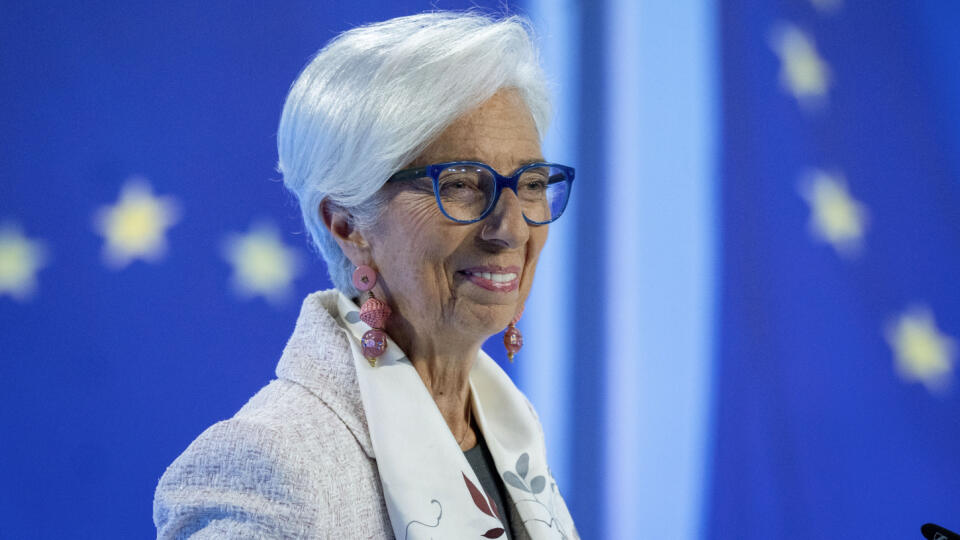 Don't overlook

We are determined to reduce inflation to two percent, the head of the ECB declared