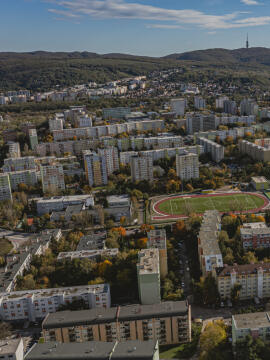 Despite the fact that the European Central Bank (ECB) seems to have ended the increase in key rates, this may not be reflected in the cessation of interest rate growth in Slovakia. Commercial banks are still announcing increases in the price of housing loans. The pricing policy of financial houses is not only influenced by the economic situation of the state, but also by the political decisions of the government. She announces steps not only towards the taxation of banks' income, but also the introduction of a system of assistance to people whose mortgage interest rates will jump from approximately one percent to four to five percent after the end of the fixation. Politicians want the banks to bear part of the burden.
Banks will make mortgages even more expensive
The critical state of public finances and the associated threat of further deterioration of Slovakia's rating will play a key role in banks' decision-making about the future of mortgage interest rates. This may affect their willingness to reduce commercial interest. According to FinGO.sk director of loans Eva Šablová, another factor in pricing will be the final form of political decisions regarding the bank levy.
"Furthermore, we have a fairly large variance in the lowest communicated interest rates between banks, which is more than one percent. Therefore, I expect that several banks will proceed with a slight increase in rates in the near future. They have room for it in view of the competition," the expert points out.
Subscribe to TREND for the best price starting from €1/week
Full access to premium articles and archive
Premium access to Medialne, TRENDreality and ENJOY websites
Less advertising on TREND.sk
Order a subscription

Already subscribed?

Log in