Summary
Josh and Donna's slow-burn romance in
The West Wing
captivated fans and ended with a satisfying finale where they finally end up together.
Moments like Donna bringing Josh coffee in the pilot and Josh giving her a personal Christmas gift hinted at their future romance.
Josh's reaction to Donna's car accident and Donna caring for him after he gets shot showed the depth of their feelings for each other.
In The West Wing, Josh and Donna's complete relationship timeline has many ups and downs. For nearly seven seasons, the duo did the "will they, won't they" dance, deepening their friendship and professional relationship, all while side-stepping romance. Part of that slow-burn is related to a moral quandary: a White House workplace romance can prove challenging, even if there aren't uneven power dynamics involved. Despite the perpetual back-and-forth, Josh Lyman (Bradley Whitford) and Donna Moss (Janel Moloney) became one of The West Wing's fan-favorite pairings.
With always-engaging banter, plenty of emotional highs, and chemistry in spades, the Josh-Donna romance polls high even now, making their endgame pairing incredibly satisfying for West Wing viewers. "It was bound to happen sometime," Donna says in The West Wing season 7's "The Cold" — and audiences couldn't agree more. Whether or not The West Wing's White House is accurate, the couple survive life-threatening situations and high-stakes challenges, all while growing close. And, thankfully, the West Wing finale leaves Josh and Donna in a hopeful place.
Donna Brings Josh A Cup Of Coffee In The Pilot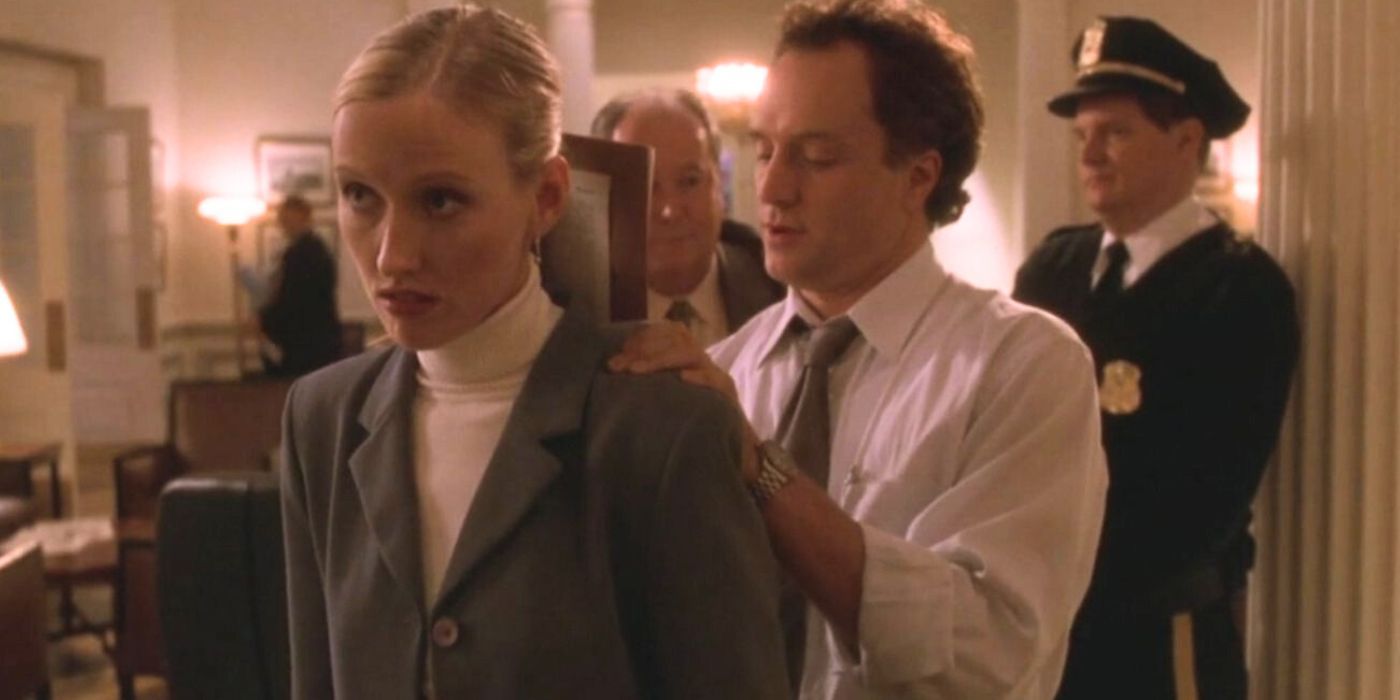 Famously, Moloney was hired for a very small part in The West Wing's pilot. Far from a central or even recurring character, Donna wasn't integral to The West Wing's cast of characters — until Moloney and Whitford impressed Aaron Sorkin and the writing team with their chemistry. "I had a real feel for this part that I felt very strongly about," Moloney told Backstage of the pilot. In the episode, Donna brings Josh some coffee, and they engage in some character-defining banter. The rest, as they say, is history, and this crucial moment launched a thousand shippers.
Josh Gives Donna A Deeply Personal Christmas Gift That Hints At Their Future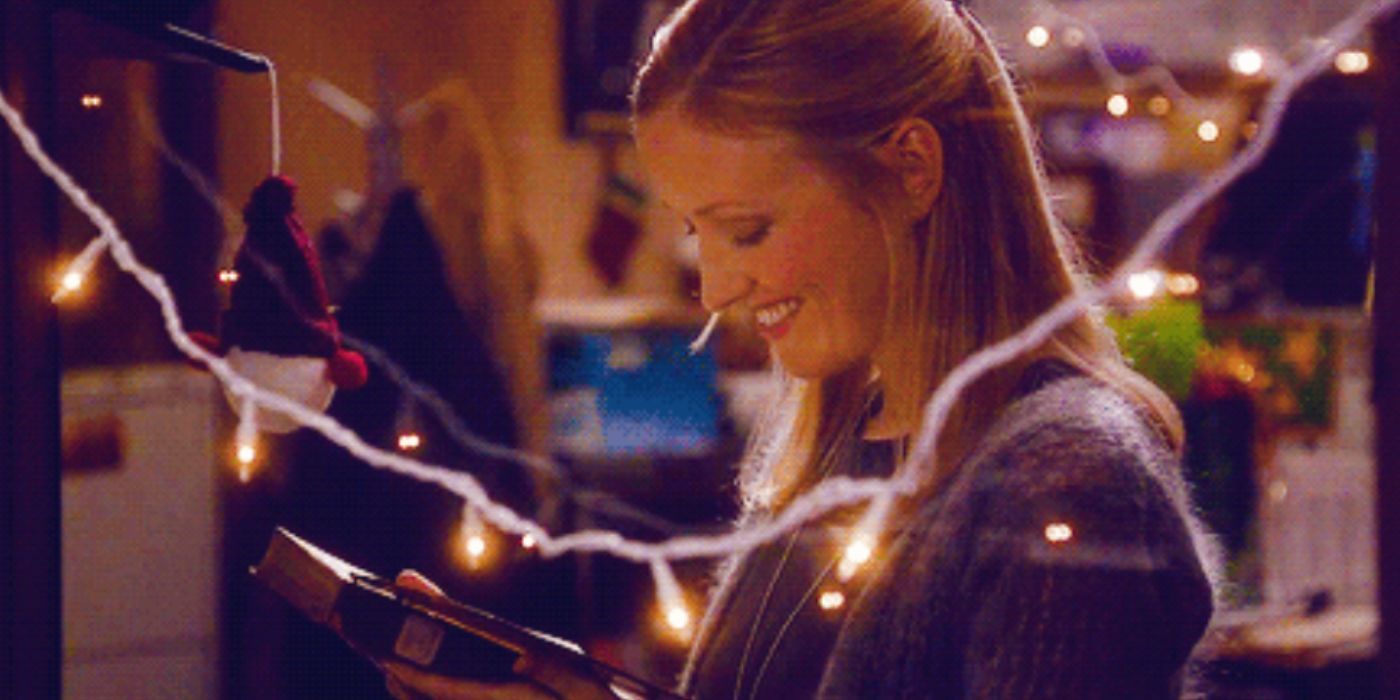 The next Josh-Donna moment comes in "In Excelsis Deo," one of the best episodes of The West Wing. After she takes an interest in skiing, Donna drops hints about Christmas gifts she'd love to receive from her friends and colleagues. In typical Josh fashion, he feigns disinterest, though it all ends up being a playful ruse. Josh was more than listening: he gifts Donna a rather personal gift — a book about Alpine skiing — and writes a note that makes her smile brightly, even when she thinks she's alone. It's a definite hint at the pair's slow-burn romance.
Donna's Reaction In "In The Shadow Of Two Gunmen" Says It All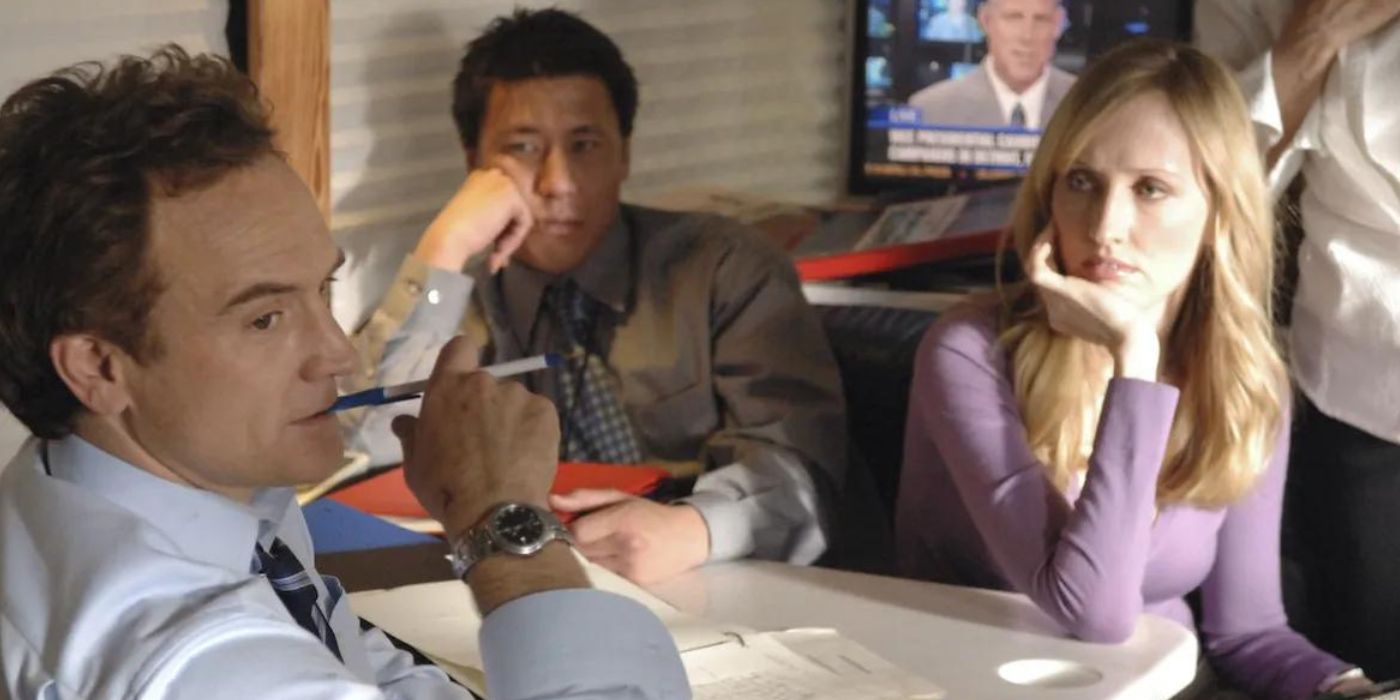 When Josh is shot in the first part of "In the Shadow of Two Gunmen," Toby Ziegler (Richard Schiff) delivers the upsetting news to Donna. The look of devastation that crosses her face is telling. Yes, Josh is her friend and colleague, but her reaction suggests something deeper. In the aftermath of the terrible incident, Donna is the first of Josh's colleagues to notice signs of his Post-Traumatic Stress Disorder. She cares for him and even takes on his workload.
Josh Tells Donna She "Looks Great In That Dress"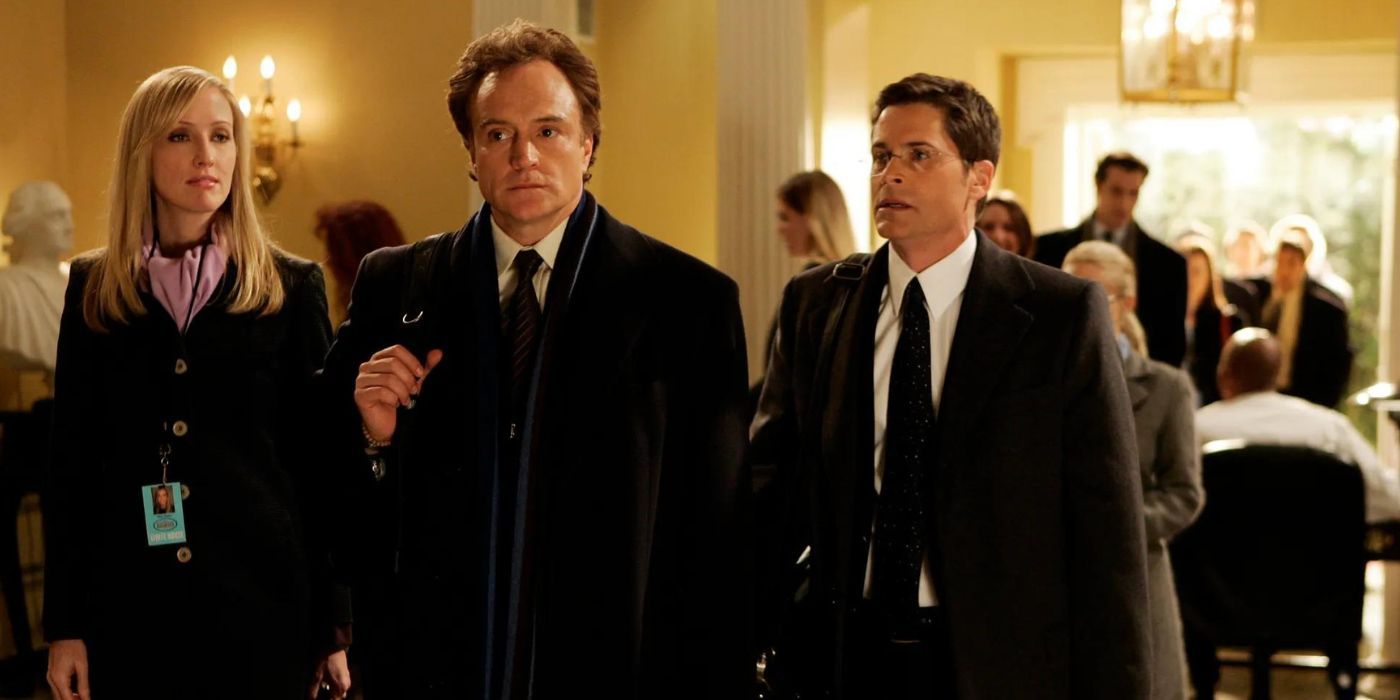 In a season 2 episode of The West Wing, Donna buys a lovely red dress but reveals to Josh that she plans to return it the following day. Josh pesters Donna about it, insisting she's essentially stealing the outfit. When the date ends up being less than great, Donna ends up back at the office — of course — and Josh tells Donna that she looks really great in the red number. "You should buy it for yourself," Josh adds in an undeniably flirtatious moment. It's a great moment for Donna Moss, forever one of the West Wing's best characters.
The Iconic "If You Polled A Hundred Donnas" Moment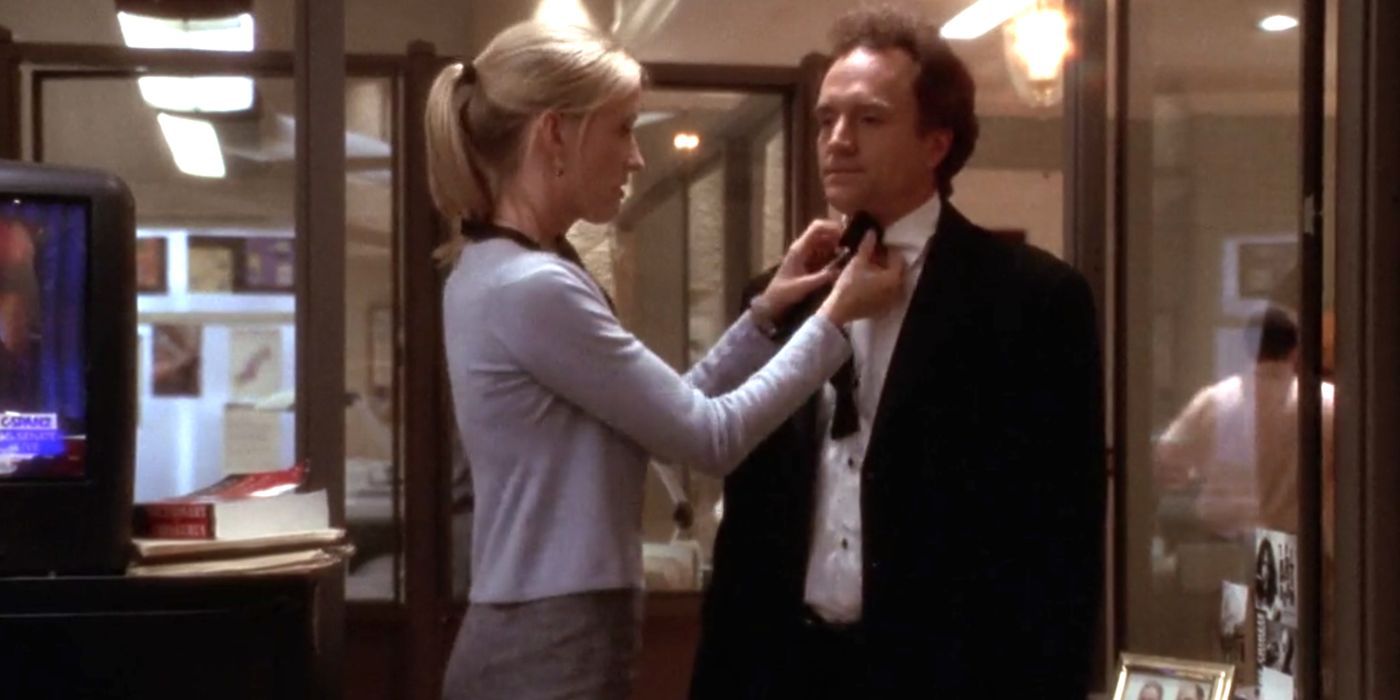 California-based pollster Joey Lucas (Marlee Matlin) puts Josh in his place in West Wing season 2's "The War At Home." After Josh admits that he does everything he can to "sabotage" Donna's dates with other men, he bemoans the fact that Donna wants to set him up with Joey. Ever aware, Joey explains the issue in polling terms, claiming that 100 Donnas would support a Josh-Joey pairing but only because "she likes you, and she knows it's beginning to show, and she needs to cover herself with misdirection."
Donna's "Red Lights" Line Hinted At Her True Feelings For Josh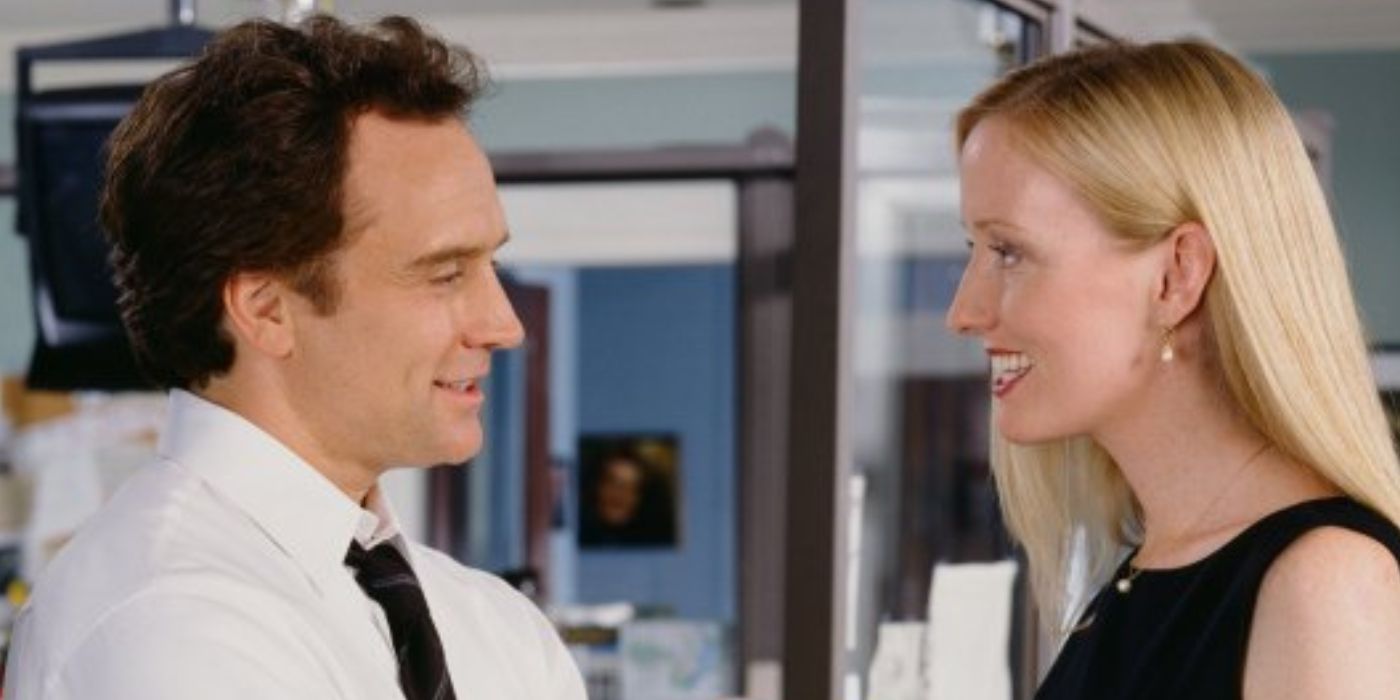 In another season 2 episode, Josh gives Donna flowers to commemorate her "workiversary." As West Wing fans know, Donna left to get back with an ex and claims Josh miscalculated her White House anniversary date. Later, Donna admits that the ex she left her job for was awful. On the way to the hospital to check on Donna post-car accident, he stopped for a beer. Josh tells her he'd never stop for a beer if she were in trouble, prompting Donna to say, "If you were in an accident, I wouldn't stop for red lights." It's one of those West Wing quotes that will stick with fans forever.
Donna Discovers The Josh Lyman Fan Site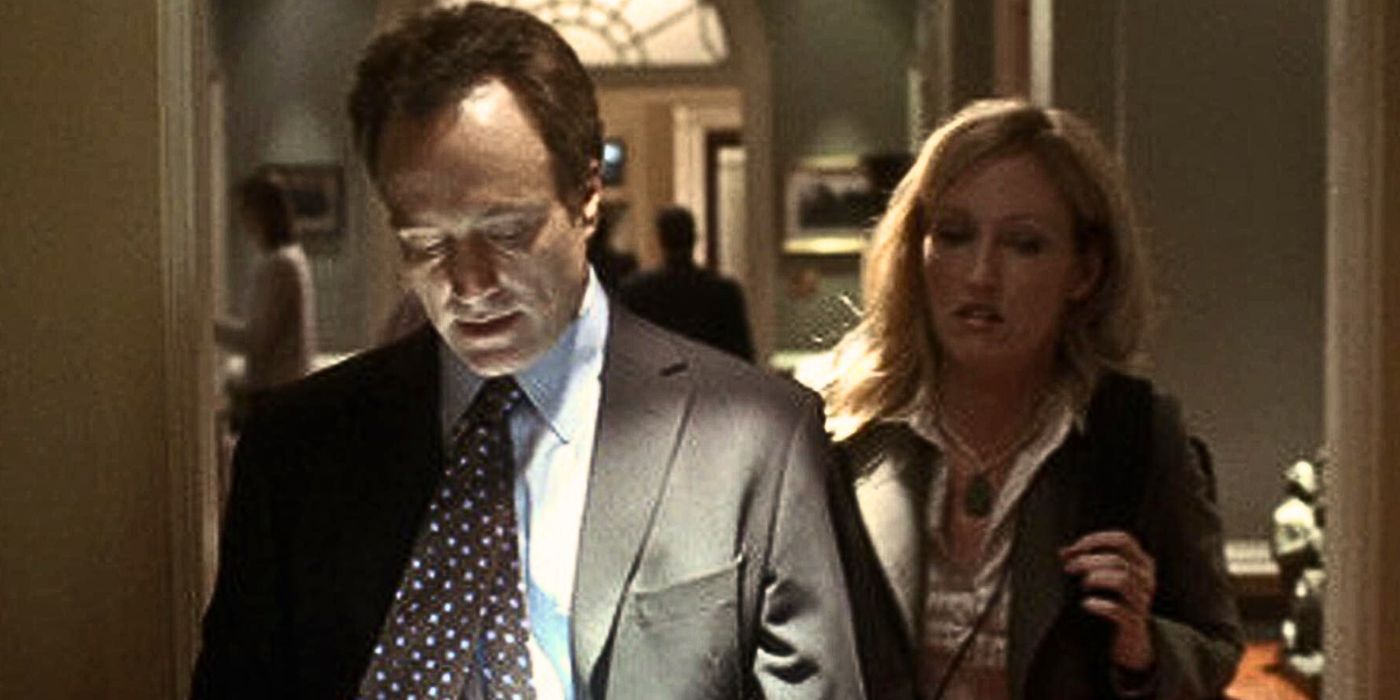 In one of The West Wing's more of-the-moment plot lines, Donna and her fellow aides discover a fan website dedicated to Josh: LemonLyman.com. The discovery of Josh's internet stalkers and critics is shocking enough, but Donna warns her boss about interacting with the site. In typical Josh fashion, he fires back, which causes him some professional grief. All things considered, it's a lighter moment in the couple's arc, but it shows just how much Donna cares for Josh.
Josh & Donna Get Stranded In Indiana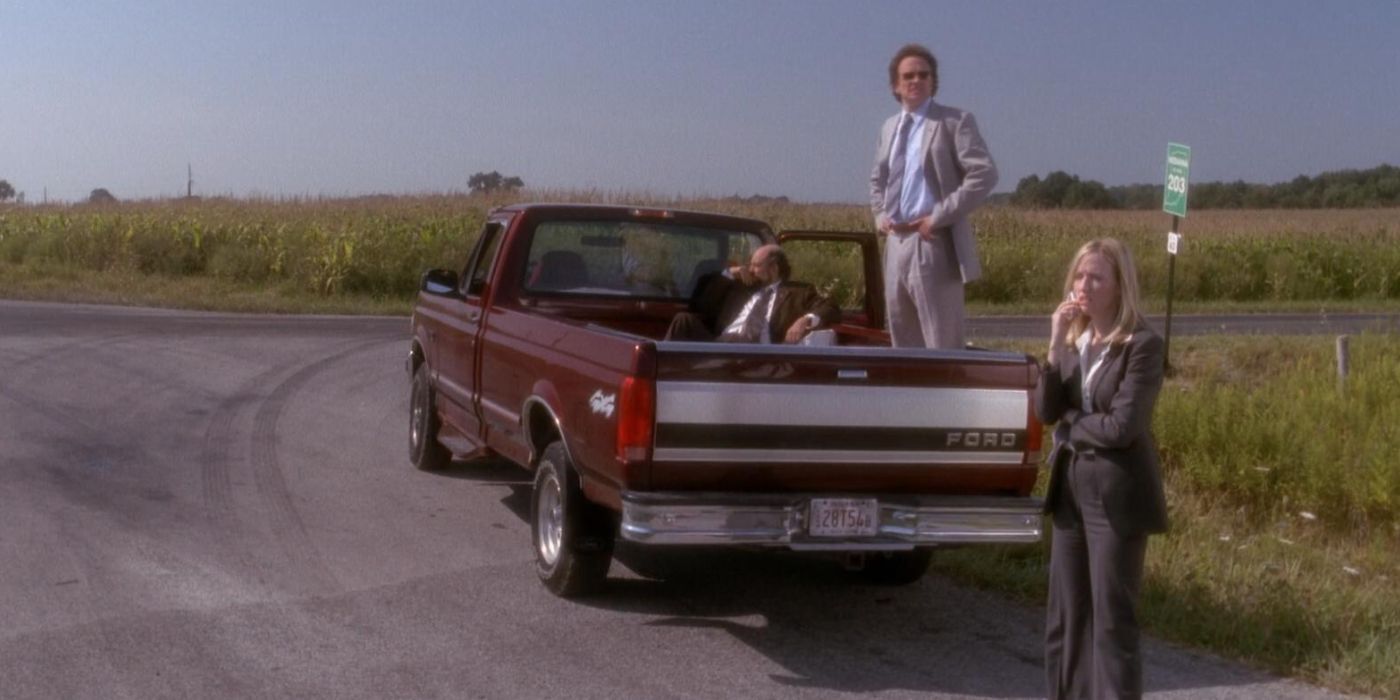 The West Wing season 4's two-part premiere, "20 Hours in America," sees Toby and Josh hanging out with Indiana farmer Cathy (Amy Adams) while President Bartlet (Martin Sheen) gives a re-election campaign speech. Although Donna is sent to grab Toby and Josh, the trio get left in the dust when the presidential motorcades heads to the next campaign stop without them. In this West Wing storyline with real-world inspirations, road-trip misadventures abound, making it hugely memorable for Josh-Donna fans.
Everyone Wants To Know What Josh & Donna's Deal Is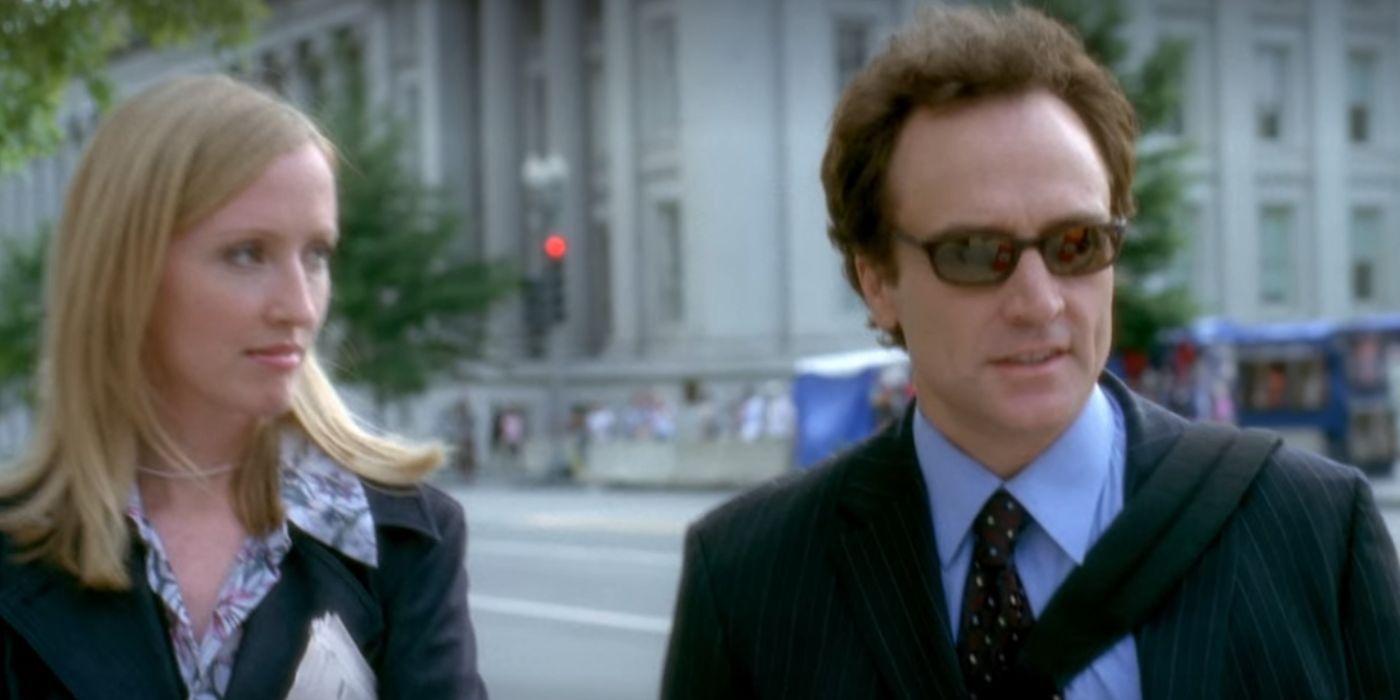 Later on in season 4, Donna tries to land a date with naval officer Jack Reese (Christian Slater) and enlists Josh's help. Naturally, Josh talks to Jack non-stop about Donna, causing Jack to say he fears getting "in between anything" Josh and Donna might have. The naval officer goes on to point out that the bulk of the seven minutes he's known Josh have been filled with Donna chatter, suggesting Josh likes his aide more than he's willing to admit. Instead of confronting those feelings, Josh just stews when Donna starts up a short-lived romance with Jack.
Amy's "Are You In Love With Josh?" Moment In Season 4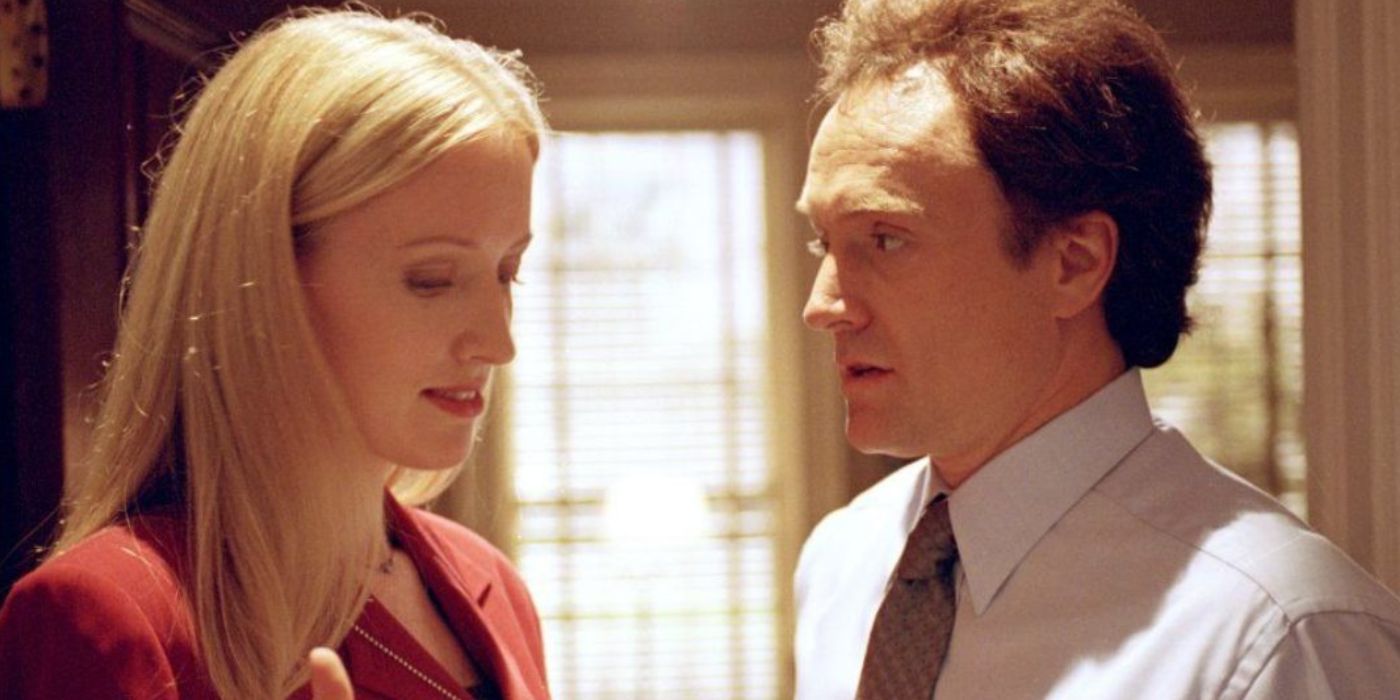 Toward the end of season 4, the Josh-Donna "will they, won't they" comes to a boil when Amy Gardner (Mary-Louise Parker), Josh Lyman's love interest, confronts Donna about her feelings for Josh. When Amy badgers Donna about why something she said upset Josh, Donna blurts out that "you have to get Josh" in order to understand why he took offense to the comment.
It's loaded sentence that prompts Amy to ask Donna the question on everyone's mind: "Are you in love with Josh?" Sadly, the scene cuts away before Donna answers. But at least the Amy-Josh relationship comes to an end, as the controversial relationship with Amy was one of the worst things Josh Lyman did on West Wing.
Josh Races To Donna's Hospital After A Bombing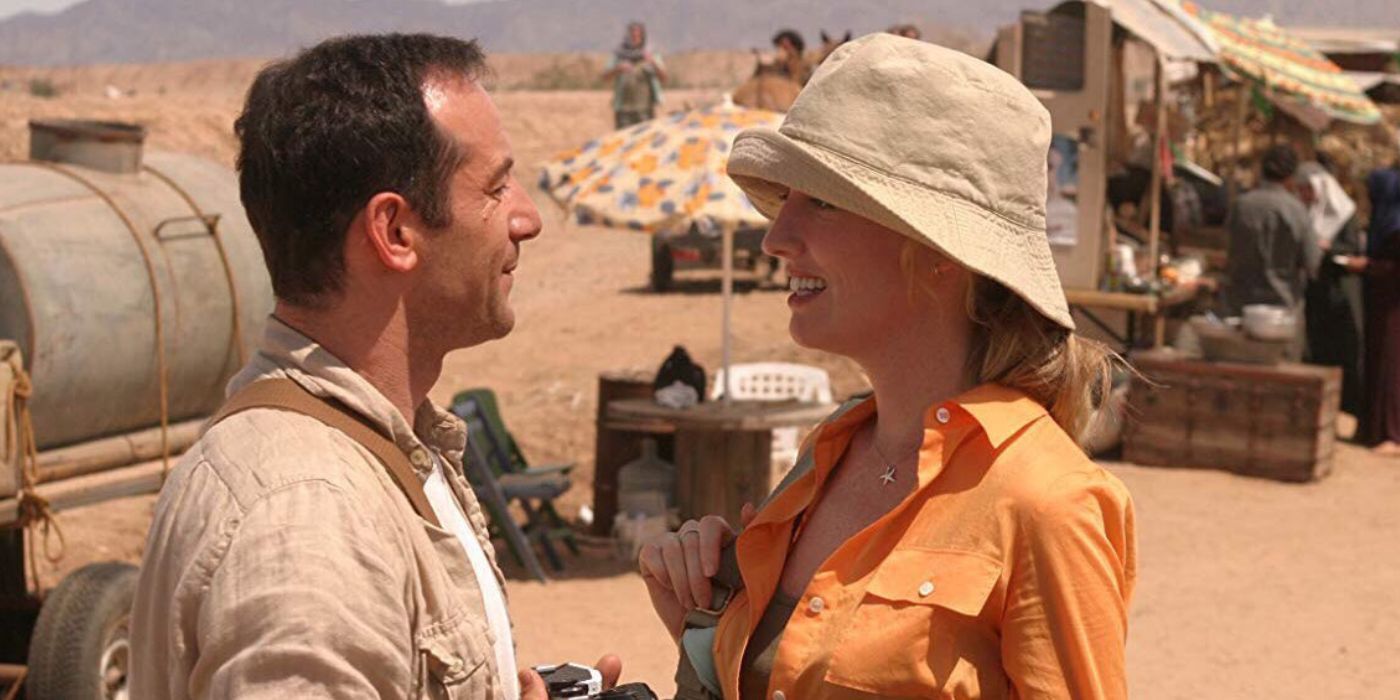 Jumping ahead to the end of season 5, The West Wing interrogates a heated conflict on the Gaza Strip, which results in fatal bombing. Although many high-ranking U.S. officials don't survive the attack, Donna is rushed to the hospital — and Josh rushes to her side. Donna eventually undergoes surgery after developing a blood clot, though Josh keeps vigil at her bedside. The plotline spills over into season 6 and is certainly one of the more emotional developments between the two.
Josh Refuses To Hire Donna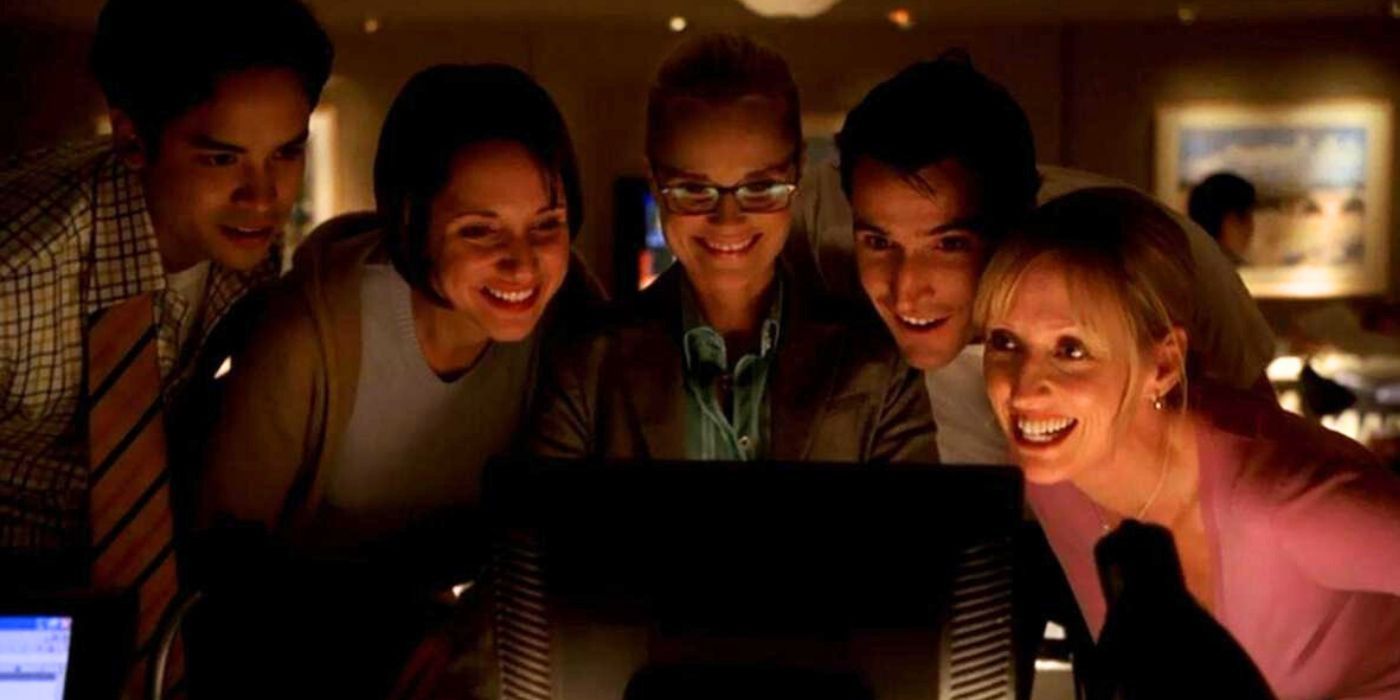 In the season 7 opener, "The Ticket," Matt Santos (Jimmy Smits), one of the best West Wing characters introduced after season 1, wins the Democratic primary. Excited at the prospect of working on Santos' ongoing presidential campaign, Donna asks Josh for a job and he denies her request. Although he does cite some professional, optics-related reasons for the denial, Donna is understandably upset, causing some friction between the two in the show's final season.
Josh & Donna's First Kiss In The West Wing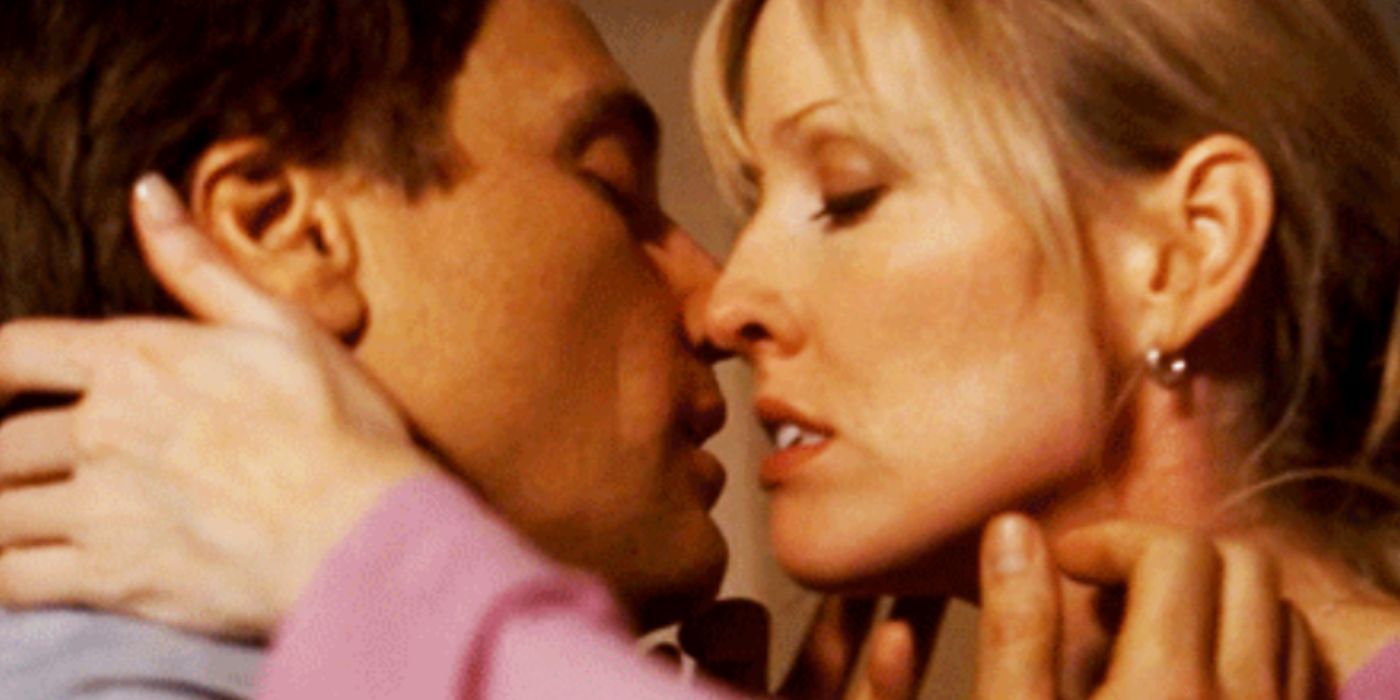 In The West Wing season 7, episode 13, "The Cold," things, ironically, get very heated between Josh and Donna. After weathering six and a half long seasons of "will they, won't they" drama, fans finally see the couple share their first kiss. After sharing some exciting polling data with Josh, the two kiss. At first, it seems like it could go either way — maybe it was just all the adrenaline — but, after a moment, the couple finally kiss for real. This all makes Santos' promising numbers the second-most exciting aspect of "The Cold."
Josh & Donna Finally Sleep Together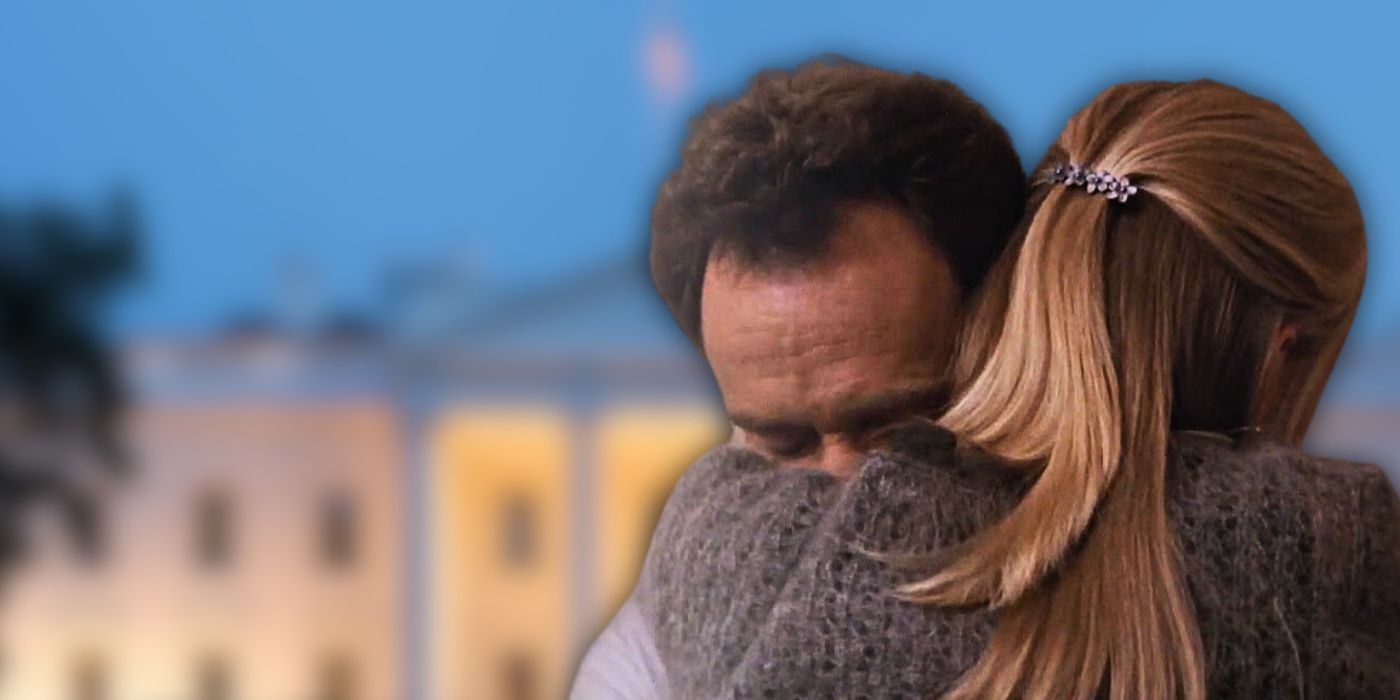 In "Election Day," The West Wing season 7, episode 16, Donna and Josh finally sleep together. After they consummate their slow-burn relationship, Donna gives Josh an ultimatum: he has four weeks to figure out what he wants from their relationship. In all honesty, it seems like the kind of unnecessary drama that comes for a couple who're doing well just before a series finale. A few episodes later, the couple are faced with actual tragedy, however, when The West Wing kills Leo McGarry (John Spencer).
Josh & Donna End Up Together In The West Wing Finale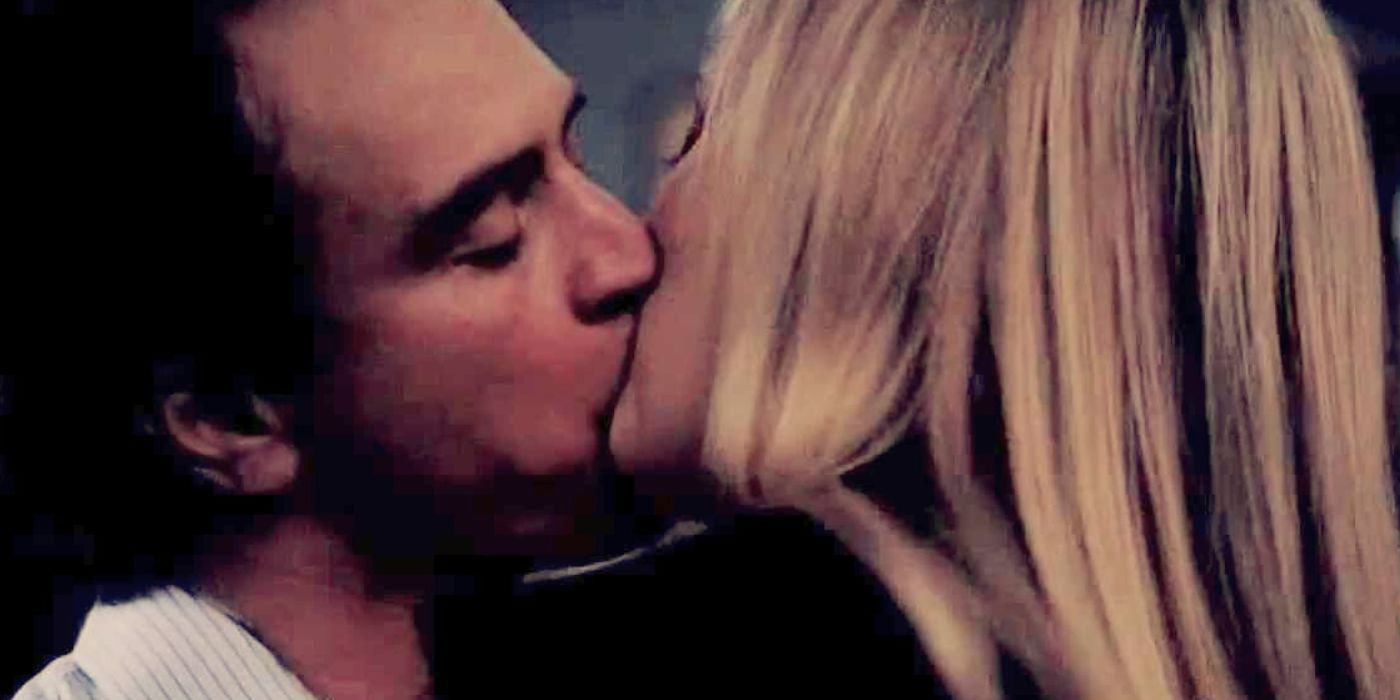 When Rob Lowe's Sam Seaborn, who left in West Wing season 4, is presented with a job opportunity, Sam tells Josh he'll accept on one condition: Josh needs to finally take a vacation in one of season 7's last few episodes. The decree comes to fruition in the West Wing series finale, "Tomorrow." One of the final scenes of the show sees Josh on a plane, headed for that vacation, and the camera cuts to show Donna at his side. Given that the couple later wake up together on Santos' Inauguration Day, it's clear that Josh and Donna are one of The West Wing's endgame pairings.
Sources: Backstage