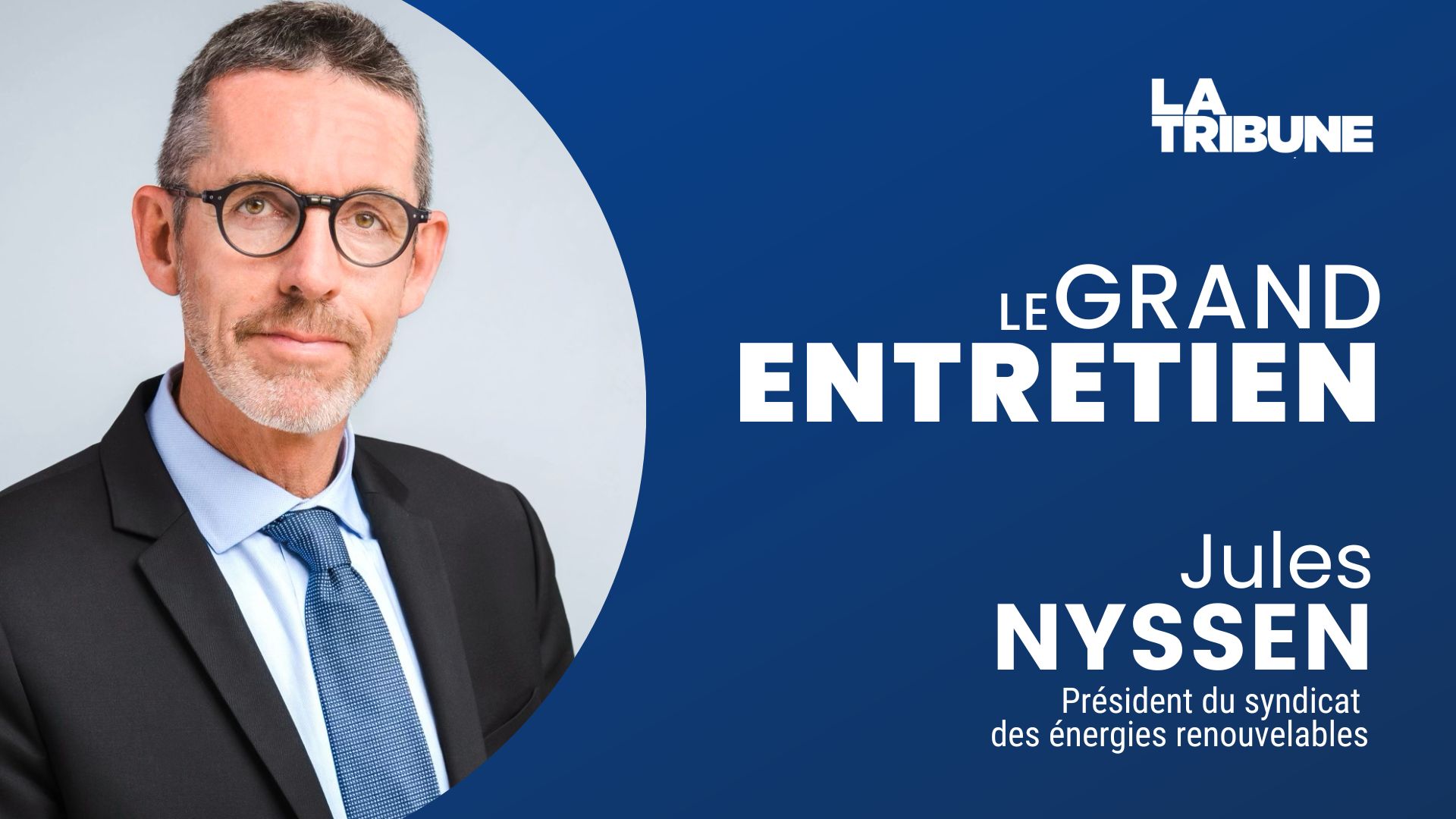 THE GALLERY. The study in Parliament of the first programming law on energy and climate (LPEC), which was initially planned for the summer, then the fall, could once again be postponed until January 2024. This shift in Are you worried about your schedule?
JULES NYSSEN. Since the start of the school year, there has been a buzz about the fact that there would be no place on the parliamentary agenda between now and the end of the year. Added to this is a more political discussion on the government's ability to find a majority to pass the text. We have three fears in relation to this: on the one hand that the ambitions of the law will be revised downwards, on the other hand that the law will be shifted too far in the agenda and, finally, that it will be completely abolished or emptied of its substance.
We believe that the production aspect, at least, must be the subject of legislative programming, because these are choices which involve the structuring of our energy production system for decades, well beyond the deadline 2030-2035. Furthermore, these are subjects on which large capital investments must be mobilized, which requires long-term visibility. Finally, industrialists who develop production projects must gigafactories (notably photovoltaic panels, editor's note) also have visibility and can measure the ambition that France has for itself.
Why this return to school is decisive for France's energy security
Any further elements of this programming could go through regulations…
They say that a law is made and undone, but a regulation is even easier to undo! Furthermore, it is important to engage Parliament on these subjects. With a regulatory version, we will remain in a regime of instability. A law makes all the more sense as we need support in a country where developing renewable energies is not easy in terms of acceptability. If the programming tools were adopted by regulation, it would then be easy to say that they are not based on consensus.
Concretely, what do you expect from the text in terms of content?
First, ecological planning must be broken down through two dimensions: the production part, and the consumption part. For the moment, I have the impression that the most anticipated debates concern consumption, because this refers to the question of social support, that is to say the measures which should enable each to bear the individual cost of this transition.
Even if I do not underestimate the importance and complexity of this aspect, I hope that it will not erase the attention that we must also pay to the production part, with concrete objectives in terms of decarbonization of our energy mix. This is necessary, because 60% of our energy needs still rely on fossil fuels! The challenge is therefore to get rid of it absolutely.
In France, the ambition could be to achieve the target which was set by the European Union a few days ago, of 42.5% renewable energies in final consumption by 2030 (against 20.7% in 2022, editor's note). This would allow us to approach a highly decarbonized energy mix by 2035, if we do not waste time.
To do this, we must first tackle the electrification of uses, with an increase in the production of renewable electricity. This implies having ambitious trajectories for solar and wind power, at least for the next ten years. And for good reason: the decision to build new nuclear reactors will not result in many more electrons on the network by this deadline! We cannot do without any resources in the battle against climate change. Having nuclear power is very good, but it is not a reason to slow down the development of other forms of energy.
Decarbonization: we must accelerate on renewables because "nuclear power alone will not be enough" (RTE)
Furthermore, we will not be able to replace everything with electricity. It will therefore also be a matter of optimizing the use of all bioenergies (produced from organic matter, such as wood or agricultural residues, editor's note), which will be essential to replace fossil fuels. For a very long time, people have learned to burn wood for heating or for cooking, for example. We need ambitious goals in this area.
This issue of bioenergy is widely debated. A few days ago, the president of the Energy Regulatory Commission (CRE) affirmed that France has "sold five times the biomass in its different uses", and the government repeats that this resource will be more limited than expected . What do you think ?
On the energy potential of biomass, I have no answer. But I do not take at face value the figures which are presented today, and which seem very restrictive to me. I will believe them provided they explain to us how they were calculated.
However, it is certain that the question of uses will arise. Because although biomass is renewable, it is not infinite, like the wind or the sun. Before it can be exploited as an energy resource, it first serves as a carbon sink and a biodiversity reserve, then responds to food issues.
However, for energy, a new demand is being created, for biofuels in maritime or air transport for example. Paradoxically, this leads the government to call for choices to restrict the use of this biomass, rather than expanding it. It is certain that by adding up what everyone wants to do with biomass, we would certainly arrive at much more than the most optimistic hypothesis in terms of energy availability. However, this does not mean that there are five times fewer than had been anticipated.
To see things more clearly, I would like to see the launch of real work to assess the energy potential of biomass in the next two years. From this, we will be able to draw up strategies, exactly as the Electricity Transmission Network (RTE) did for electricity.
Who should carry out this evaluation work?
I believe that it must be a public or similar structure, a sort of trusted third party. It seems to me that Ademe (the Environment and Energy Management Agency, editor's note) is able to tackle this. I understood that the government could ask him to be the arbiter of the uses of biomass. But between working in the secrecy of an office, and doing something that has been very widely agreed upon, it's not quite the same. And we, more than the carrier, what we want is for there to be real sharing upstream of the data which is used to do the projection work. The idea is not to do this in three months in the corner of a table.
However, there is already work by Ademe on the issue, but the government no longer seems to refer to it. For what ?
One component has undoubtedly evolved between the first work carried out by Ademe and today: it is the acceleration of climate change, and the effect that this can have on crops and forests.
However, there may also be progress that can be made on how to stimulate biomass development, with agriculture on one side and logging on the other. What are we doing to encourage the maintenance, development and growth of the forest? And to develop crops that contribute to renewing sources of biomass?
Deciding today to sacrifice this or that sector on the grounds that we do not have enough biomass, without having really done this work, is still a bit problematic.
Are you thinking of new gas boilers, which the government has discussed banning from 2026 before reversing course?
I'm thinking more generally of the gas network. I'm not saying that we have to save it at all costs, but I'm just saying that, before making radical decisions, we need to make this assessment. In other words, let's not sacrifice the gas network before assessing the biomass potential. There is a topic around renewable gas (biomethane from the fermentation of organic materials, such as crop residues or effluents, editor's note) to be injected into the networks. I believe that the government is making no secret of this: its wish is to accelerate the replacement of gas boilers, by pretending that they only run on fossil gas. Which undoubtedly leads him to try to moderate the enthusiasm for the production of biomethane injected into the networks.
Biomethane, Engie's weapon to save gas boilers
On photovoltaic solar, the government is proposing an annual deployment rate of 4.5 – 5 gigawatts (GW) to 7 GW. Is it sufficient ?
This proposal really falls short of our ambition. We consider that 7 GW annually must be a minimum and not a maximum by 2030! And that we must deploy 10 GW per year between 2030 and 2035. Let us recall some data: in 2022, France installed 2.7 GW of solar, while Germany installed 7.9 GW. The same year, Spain installed 7.5 GW. The example of the Netherlands is even more striking. This country, which is not large and very dense, has installed 4 GW.
If we take the installed solar capacity and divide it by the number of inhabitants, France is not even in the top ten in the ranking in Europe! This is a problem, especially for a country which aims to welcome two gigafactories of solar panels. We must be consistent in displaying a very strong solar ambition. It is not by starting by reducing the objectives that we are going to initiate this dynamic.
What about onshore wind power? A first proposal suggests an installation rate of 1.5 GW per year…
On onshore wind power, there is less divergence between our vision and what the government is proposing. We are all aware that the exercise is constrained by a lot of standards and acceptability issues. However, there remains potential, especially if we remove certain constraints.
Today, there are radar constraints which impose a maximum height and biodiversity constraints, which require that the wind turbine be located at a minimum height above the ground. Result: the size of the rotor is mechanically reduced and there is only one turbine supplier capable of supplying most of the French market.
Nevertheless, we take note of the fact that the government wishes to restore momentum to onshore wind power (for the record, in his speech in Belfort, in February 2022, Emmanuel Macron proposed pushing back to 2050, the objective initially set in 2030, editor's note ). Because by 2035, it is mainly onshore wind and solar power that will generate large volumes. The electrons produced by offshore wind power will only arrive massively at a later stage.