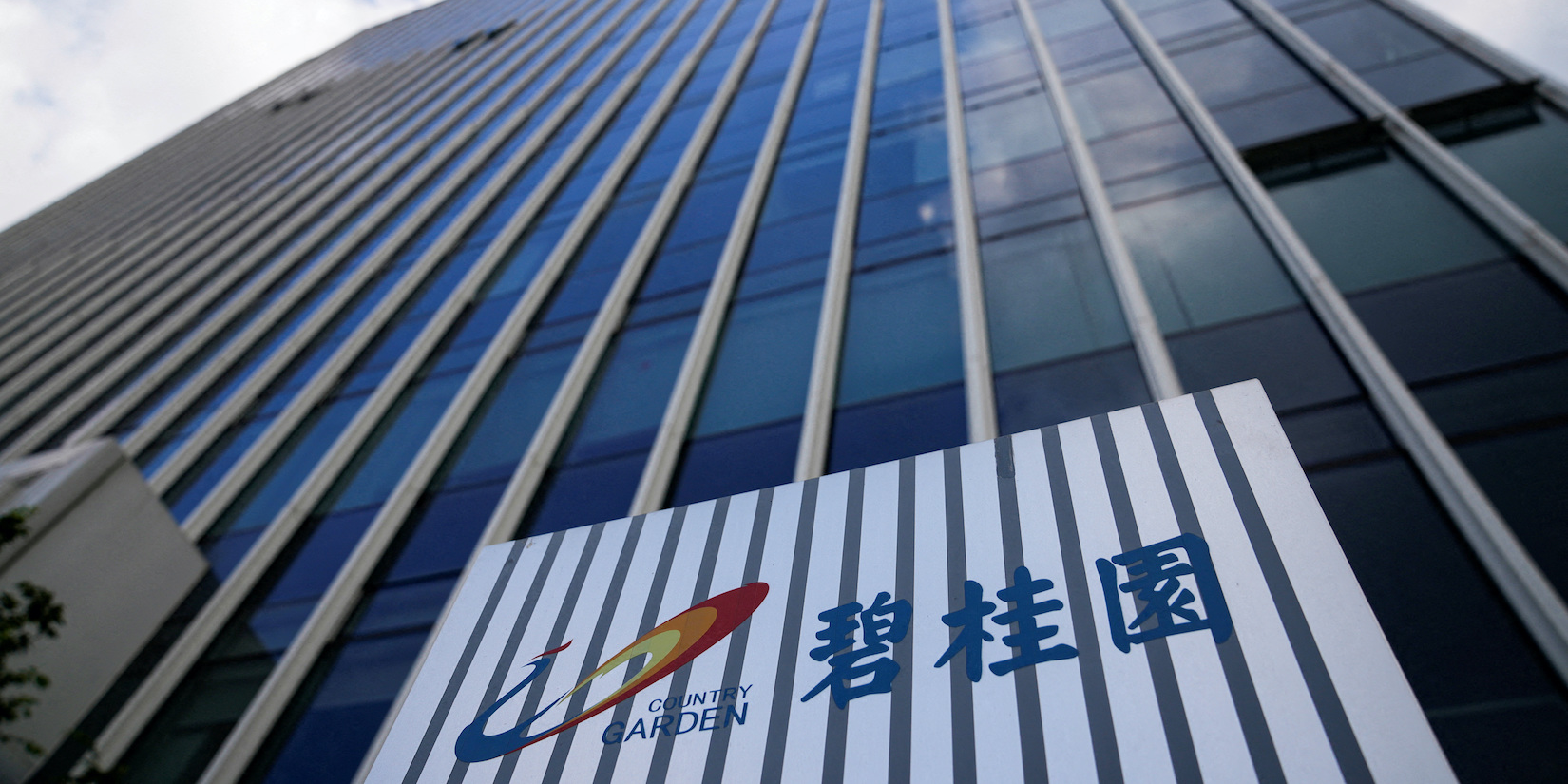 Country Garden, which ranked as China's biggest developer last year in terms of sales, is again avoiding default. Caught up in recent months by the real estate crisis in China, the group had requested the staggering of a reimbursement of 492 million yuan (63 million euros). A proposal which was accepted according to two creditors cited anonymously by the financial agency Bloomberg this Tuesday, September 19. The deadline for voting on this proposal had been postponed three times, and the last deadline fell on Monday at 10:00 p.m. (2:00 p.m. GMT).
China: Country Garden avoids payment default, the real estate sector breathes
With this new green light obtained, Country Garden will have succeeded this month in rescheduling nine bond issues for a total amount of 14.7 billion yuan (1.9 billion euros), according to Bloomberg calculations.
Unpaid debt synonymous with shock waves
Reputed to be financially solid for a long time, Country Garden is now trying to avoid a default, the consequences of which would be catastrophic for the Chinese real estate sector. Any unpaid debt would send a shock wave through the markets and plunge a sector already scalded by the health crisis and the economic slowdown in China further into the doldrums.
China lowers one of its rates again to revive the economy (notably real estate)
Country Garden had a considerable debt estimated at 1,430 billion yuan (180 billion euros) at the end of 2022. At the end of June it had 147.9 billion yuan in cash (18.6 billion euros), a sum mainly intended to complete housing already paid for by the owners even before their construction.
The rating agency Moody's downgraded its credit rating this month, now judging its bond issues as "highly speculative" and at risk of default. And it even lowered the outlook for China's real estate sector rating from "stable" to "negative" last week, due to the impact of slowing growth on sales. According to the agency, fears related to Country Garden's financial difficulties have "amplified the risk aversion of home buyers".
Sino-Ocean also under pressure
The survival of many Chinese developers is also threatened. The country's real estate groups have long relied on this bond financing model. But this massive debt has been seen in recent years by those in power as a major risk for the country's economy and financial system. Beijing has thus gradually tightened their conditions of access to credit from 2020, which has dried up the sources of financing for these already indebted groups.
A wave of payment defaults followed, notably that of Evergrande, which undermined the confidence of potential buyers and had repercussions on the entire sector, against a backdrop of economic slowdown. The descent into hell of this group has regularly made headlines for two years: at the end of June it had a colossal slate estimated at 328 billion dollars (307 billion euros) in debt.
China: real estate giant Evergrande plummets on the stock market after the arrest of employees
This unprecedented crisis in real estate is now also weakening public groups supposed to have better access to financing, like Sino-Ocean. Based in Beijing, the group announced last week that it was suspending repayments on its loans taken out outside China, given its financial health. And in mid-August, he indicated that he had defaulted on loan interest and was then expecting record half-year losses.
"The sector's debt problems will worsen as the Chinese economy deteriorates and developers struggle to generate revenue," warned analysts from SinoInsider, a firm specializing in the Chinese economy based in the United States. Good news however: after government support measures, the Chinese economy regained some color in August as demonstrated by a series of economic indicators.
(With AFP)