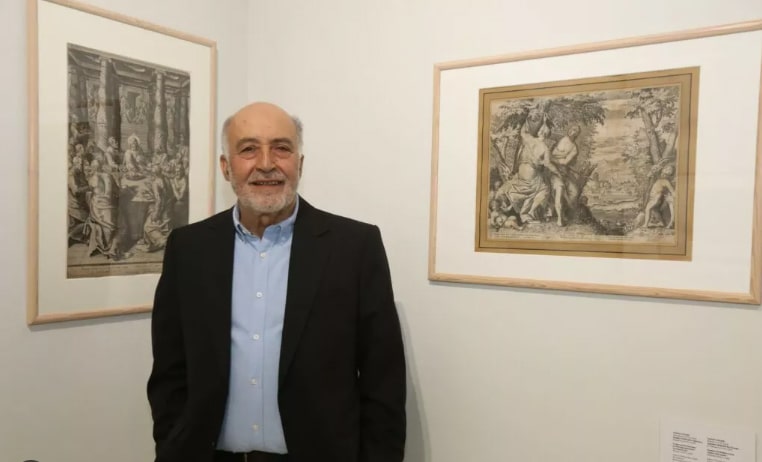 The Hambis Printmaking Museum in the former Turkish Cypriot village of Plataniskia will be closing its doors and suspending any future events, except those already planned, due to extensive water damage, its founder said in a scathing written statement on Thursday.
"The door to the archive room, with its soaked floor, will remain open for locals and foreigners to see, and praise the irresponsibility of our masters who humiliate and offend Cyprus internationally!" the statement opens.
Museum founder, printmaker Hambis Tsangaris, explained that the museum's rich archive, "with printmaking masterpieces from all over the world", is in danger of being destroyed by water from a neighbouring house seeping into its floor. Tsangaris was awarded a Europa Nostra award earlier this year for his contribution to European heritage.
Despite leaving the door open year-round, and using a dehumidifier at night, the issue persists.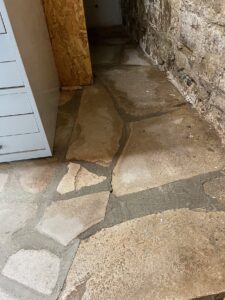 He added that five years ago, when the issue first appeared, he asked the Plataniskia community leader for help, but was in turn referred to the technical services manager of the Limassol Turkish Cypriot property agency, who visited and personally identified the wet floor.
"They have been messing me about for five years," Hambis remarked, as no work has been done since then.
He went on to explain that the building that houses the museum is located in a former Turkish Cypriot village and is managed by the agency, which despite that has not been in touch to find a solution, as he claimed.
"I wrote five letters to the Limassol Turkish Cypriot property agency, on December 21, 2020, March 26, 2021, June 24, 2021, September 1, 2021, and December 27, 2021," he said.
He added that he sent several emails to the agency's director and to the Limassol district authorities over the summer of 2023, to no avail.
This is not a personal business, nor a profit-making one, but an offering to Cyprus, the printmaker said of the museum.
"I am not begging anyone to solve the problem. I am just making it known," he finally said.
"I did all I could; today my patience runs out."
Tsangaris also operates a museum in old Nicosia.