Summary
Young Sheldon season 7 will only have 14 episodes instead of the usual 22, which may result in some unresolved storylines.
The season 6 finale sets up potential narratives for season 7, including Meemaw's relationship with Dale and Missy's redemption arc.
The late premiere of season 7 means there won't be mini-breaks throughout its run, which has been a frustrating issue in season 6.
The Coopers reunite for the first time in a new image for a new Young Sheldon season 7 image. Talks about The Big Bang Theory prequel ending began earlier this year as the Young Sheldon season 6 finale approached. The dual strikes of the Writers Guild of America and SAG-AFTRA delayed the verdict, but now, it is official — the Coopers are saying goodbye this May.
Taking it to her official Instagram account is Meemaw actor, Annie Potts, who shares several images alongside her heartfelt message about Young Sheldon ending. That includes a new image of the whole Cooper family for Young Sheldon season 7. Check out the image below:
Previously, Emily Osment confirmed that work has started on Young Sheldon season 7. Given the timeline, this new image may have likely been taken during the cast's first day back on the set.
What's Next For The Coopers In Young Sheldon Season 7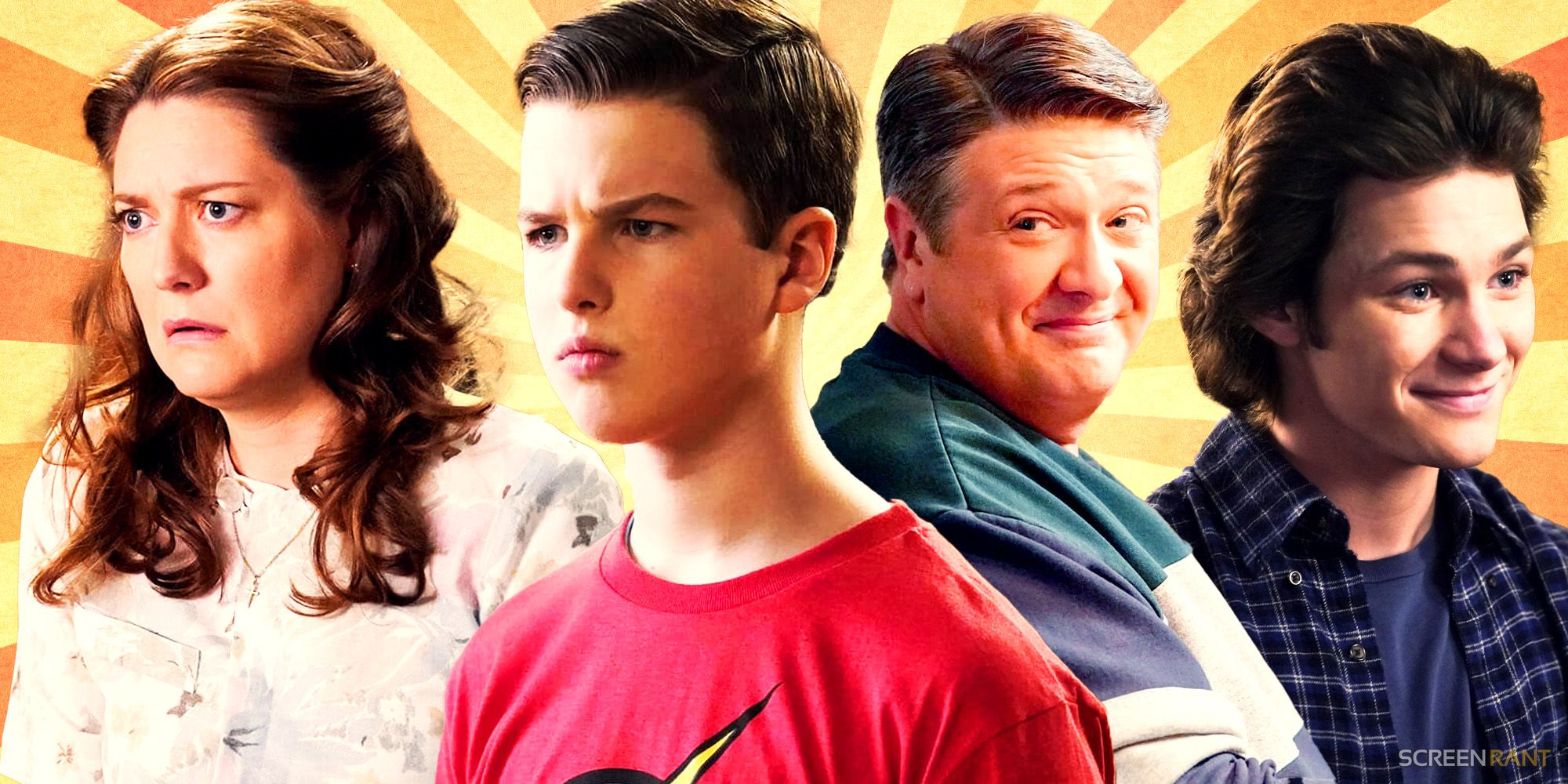 There are a couple of reasons why the show's upcoming ending is concerning for long-time fans of the show. For starters, Young Sheldon season 7 will only be composed of 14 episodes instead of the usual 22. Considering the lingering plot lines that The Big Bang Theory prequel needs to tackle to ensure a satisfying send-off, the family comedy may have to drop some narratives, which is disappointing given how great its storytelling has been in the last couple of years. Each member of the Cooper family has their own arcs, and it will be a shame if some of them don't get the resolution they deserve.
The Young Sheldon season 6 finale paves the way for a couple of narratives to be expected in season 7. Meemaw's house being destroyed will likely inform what's next for her and Dale's relationship, while Missy is expected to tackle her redemption arc. Other exciting plots include Mandy and Georgie's possible marriage, George's cheating scandal and subsequent death, as well as Mary's relationship with Pastor Rob and her church. That's on top of Sheldon's personal arc as he transitions out of Texas and moves to California.
RELATED: 8 Reasons Young Sheldon Is Ending With Season 7 (Despite Still Being Really Popular)
If anything, the late premiere of Young Sheldon season 7 ensures that there won't be mini-breaks throughout its run. This has become one of, if not the most frustrating storytelling issue in season 6 as it bogs down the show's pacing, not to mention force the public to wait at least a couple of weeks for new episodes. Hopefully, its remaining episodes will be enough to send off the Coopers in the best way possible.
Source: Annie Potts/Instagram
Release Date:

2017-09-25

Cast:

Jim Parsons, Iain Armitage, Annie Potts, Emily Osment

Genres:

Comedy

Seasons:

6

Summary:

A spinoff of the sitcom The Big Bang Theory, Young Sheldon follows the youth and coming-of-age of Sheldon Cooper during his childhood in Texas as he pursues science and academia. The show also follows his parents, siblings, and Mee-Maw, painting a picture of the world where Sheldon grew up.

Story By:

chuck lorre

Writers:

Chuck Lorre

Network:

CBS

Streaming Service:

Netflix

Directors:

Jon Favreau