Summary
Dave Filoni's promotion to Chief Creative Officer at Lucasfilm means he will have a more significant role in shaping the future of Star Wars, working alongside Kathleen Kennedy and Carrie Beck in planning new projects.
Filoni sees himself as a resource for other filmmakers and showrunners, offering guidance and support rather than dictating their creative visions.
Filoni will continue making his own Star Wars content, including potentially a movie set in The Mandalorian era and the upcoming New Jedi Order movie, and he will also play a role in overseeing other upcoming Star Wars films, ensuring they form a cohesive whole.
George Lucas' protégé, Dave Filoni, is now officially chief creative officer at Lucasfilm – and here's what it means for the future of Star Wars. Dave Filoni has long been considered Star Wars royalty by the fandom, in large part because of his mentorship under George Lucas. Filoni joined Lucasfilm for Star Wars: The Clone Wars, and he's remained an integral part of the company over the years; he's recently helmed his first live-action Star Wars TV show, Ahsoka, which proved a tremendous success and paved the way for Filoni's theatrical debut.
Dave Filoni has now been promoted at Lucasfilm, taking responsibility for overseeing upcoming Star Wars movies and TV shows. This promotion is surely earned by Ahsoka, and sets him up to be more important to the future of Star Wars than ever before. There's something beautifully symbolic about this; the theme of Ahsoka was "Master and Apprentice," and now Lucas' own apprentice has taken his place. What does this mean for the future of Star Wars?
Related: New Star Wars Movies: Every Upcoming Movie & Release Date
Dave Filoni Is A Resource For Future Star Wars Filmmakers & Showrunners To Draw Upon
According to Filoni, his new role as Chief Creative Officer means he will be involved much earlier in the development process than ever before. "In the past, in a lot of projects I would be brought into it, I would see it after it had already developed a good ways," he explained to Vanity Fair. Now, he will work alongside Lucasfilm president Kathleen Kennedy and head of development Carrie Beck, helping to plan the future. "When we're planning the future of what we're doing now, I'm involved at the inception phase." The last few years have seen a surprising number of canceled Star Wars movies and TV shows, with Lucasfilm performing a significant number of course-corrections, and hopefully Filoni will help contribute a sense of direction.
Filoni doesn't seem to view himself as a boss, but rather as a resource for other filmmakers and showrunners to draw upon. "I need to be a help across the galaxy here, like a part of a Jedi Council almost," he explained. Although there will naturally be comparisons between Filoni's role and that of Kevin Feige in Marvel Studios, that seems as though it would be something of an overstatement; Filoni doesn't appear to imagine he will have quite so much influence. "I'm not telling people what to do," he insists, "but I do feel I'm trying to help them tell the best story that they want to tell." It's important to note how deliberately he stresses the continued ownership of the creatives themselves.
Dave Filoni Will Continue Making His Own Star Wars Movies & TV Shows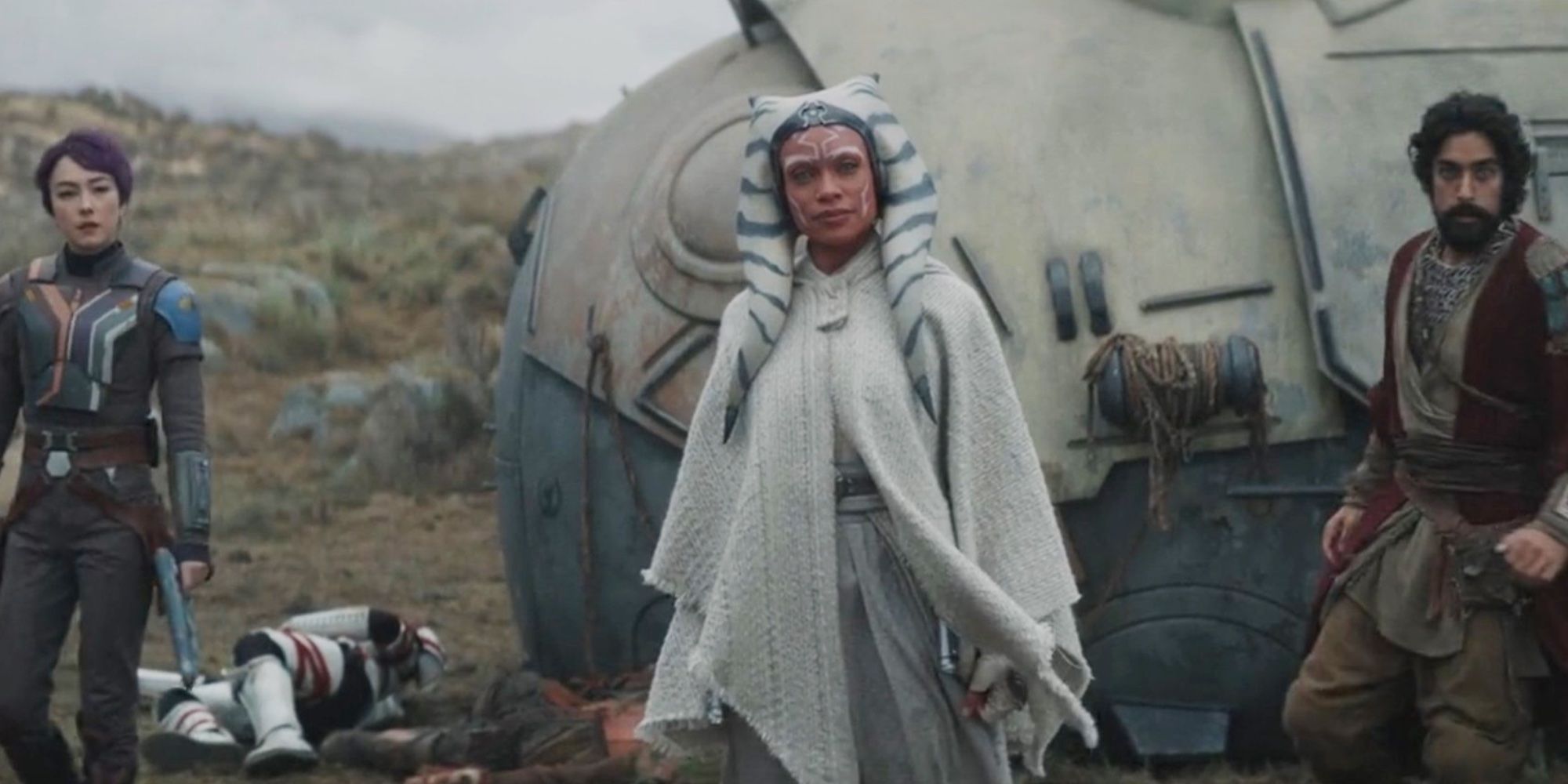 He may be rising through the ranks of Lucasfilm, but Filoni will continue to be involved in making new Star Wars content. Although there's no official word on Ahsoka season 2, Filoni is known to have been working on ideas prior to the writers' strike. Given his promotion, it's reasonable to assume Filoni will encounter no resistance to his creative vision, meaning a formal announcement feels like only a matter of time.
Ahsoka season 2 is surely only a matter of time.
Filoni's plans for The Mandalorian era already involved the buildup to a movie set during this time period, one that features Grand Admiral Thrawn – the character who made his live-action debut in Ahsoka, played by Lars Mikkelsen. This will be Filoni's first ever movie, meaning it will be a learning curve for him. It will also surely be essential, because it will help him understand every stage of the development of a Star Wars movie from experience rather than just head knowledge.
Lucasfilm's Future Star Wars Movies Will Benefit From Filoni's Influence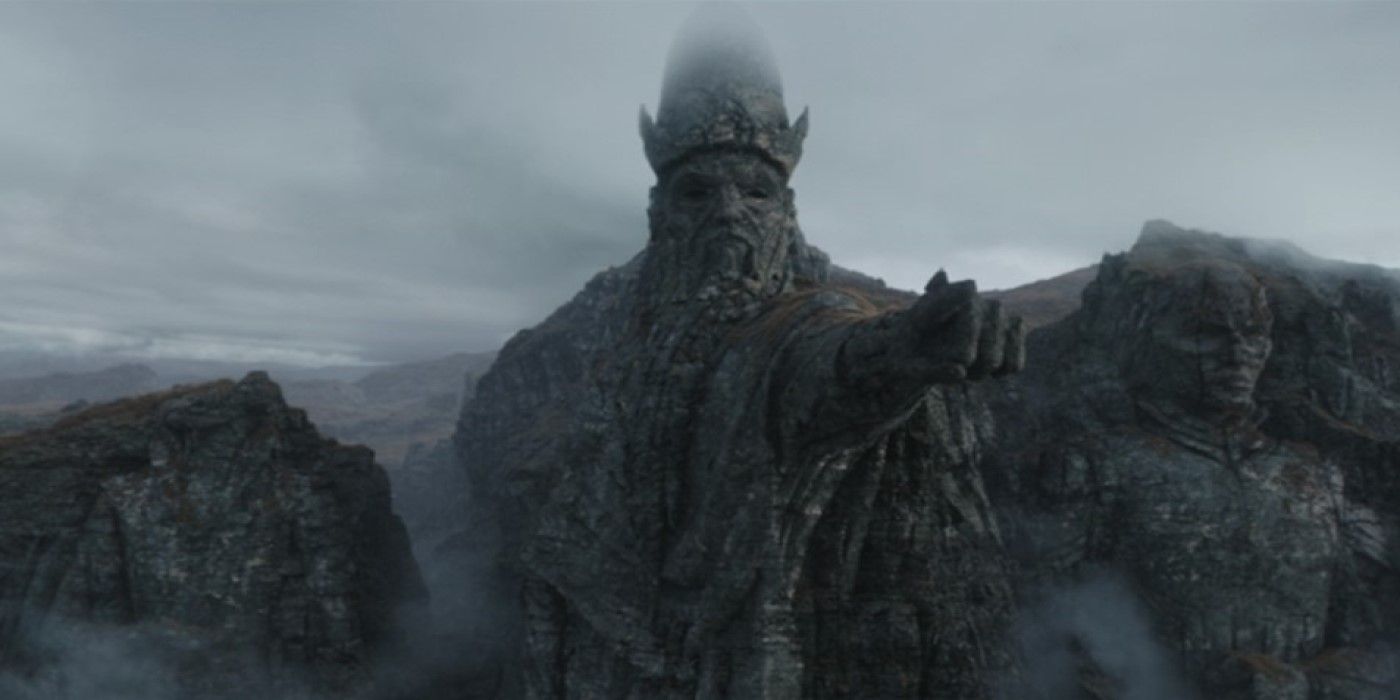 Looking beyond Filoni's own movies and TV shows, the future of Star Wars looks very bright indeed. At Star Wars Celebration 2023, Lucasfilm officially announced three upcoming Star Wars movies – including Filoni's own, the return of Daisy Ridley's Rey in a New Jedi Order movie, and a project by James Mangold that explores the origins of the Jedi and the Force. Lucasfilm has confirmed all three projects are still in the works, even after the disruption of the writers' and actors' strikes, and Filoni will now be involved in all of them.
This will mean he works closely with both James Mangold and Sharmeen Obaid-Chinoy, confirmed as director of Rey's New Jedi Order movie. Kennedy has indicated there are thematic and conceptual links between the projects, describing them as ultimately being about the evolution of the Jedi Order. If there are indeed strong connections between these three months, then a gentle guiding hand could be essential in helping them tie together. Filoni is perfectly positioned to ensure these future Star Wars movies form a cohesive whole.