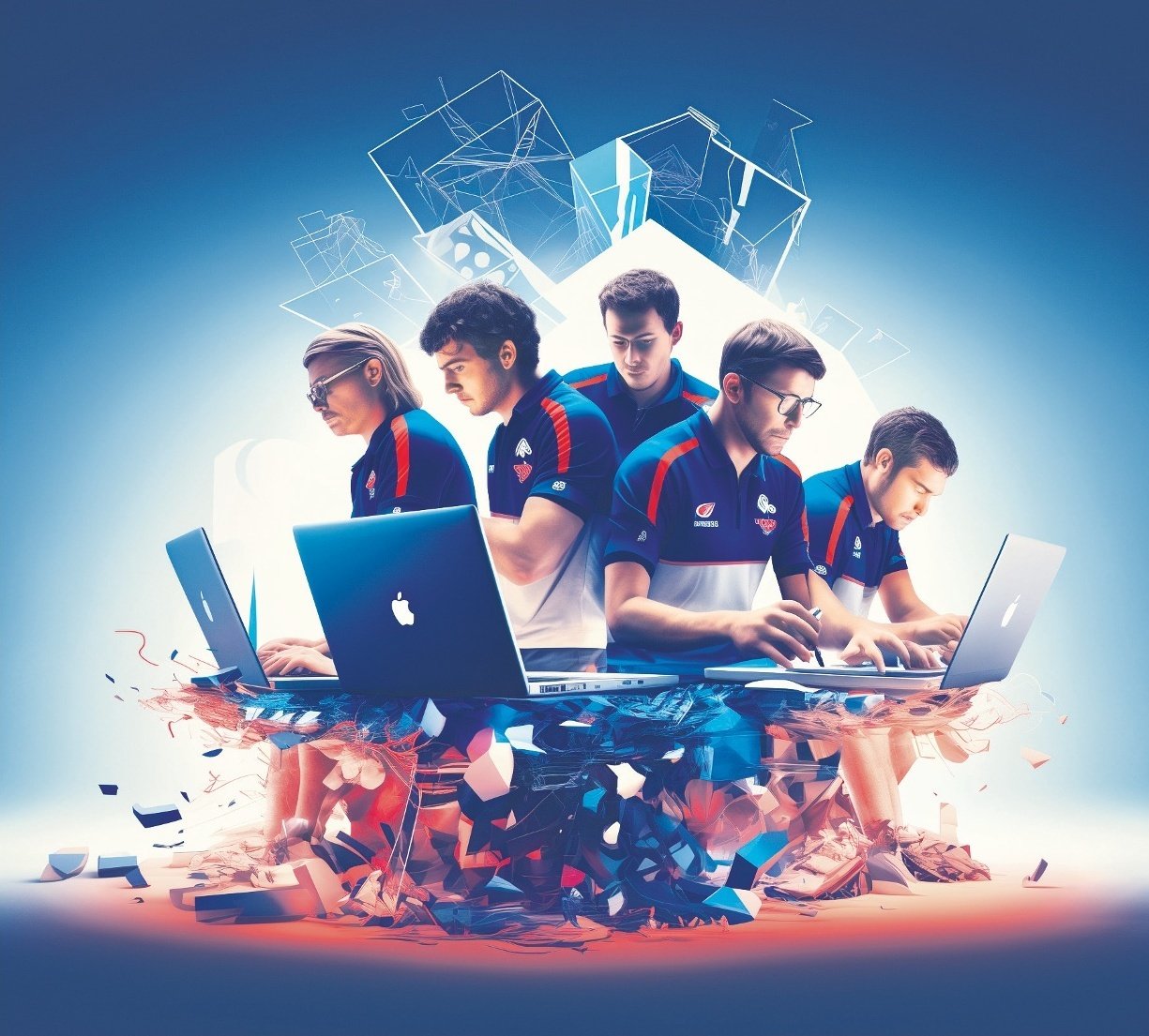 MISTRAL AI: lFrench hope against the American giants
Its promise to deploy a generative AI rival to ChatGPT (OpenAI) or Claude (Anthropic, supported by Google and Amazon) makes the startup founded by Arthur Mensch, Guillaume Lampe and Timothée Lacroix, a much-watched nugget, until the most high summit of the state. Industrialists are also firmly awaiting this "sovereign" solution, as shown by the fundraising of 105 million euros concluded by the company barely two months after its creation, last June. The funding round was led by the American fund Lightspeed Venture Partners and supported, among others, by French industrialists Rodolphe Saadé (CMA-CGM, shareholder of The gallery) and Xavier Niel (Free).
Since then, Mistral AI has released its first large language model (LLM) at the end of September. The French gem has chosen open source, allowing the developer community to use its tools. This strategy avoids head-on competition from market leaders, with the exception of Meta (Facebook), which launched its generative AI Llama2 in July. The fact remains that, as promising as it may be, Mistral AI still has a long road ahead of it, where the notion of time and money is precious. And for good reason: its competitors across the Atlantic have already moved to the next stage, that of marketing.
GISKARD: lessential trusted third party
As companies become increasingly concerned about the risks linked to hallucinations and biases from the generative artificial intelligences they use, Giskard positions itself as a trusted third party. The startup develops algorithms to observe and test the robustness of market AI, as well as their efficiency and safety. It thus aims to become the benchmark certification service for artificial intelligence, an essential link for user confidence, and thus become a guarantor of their quality both for businesses and the general public. Co-founded and managed by Alex Combessie, the Parisian gem intends to rely on the AI ​​Act, the major European law in preparation to regulate the use of artificial intelligence, as a springboard for its activity.
LIGHTON: lTailor-made generative AI
Since 2020, LightOn has specialized in building very large language models, known as LLMs. But rather than entering the performance race against OpenAI and others, the startup created a platform to help companies develop their own personalized LLMs. The latter thus maintain total control over their generative AI, an essential criterion in certain industries such as health or finance. As proof of its expertise, LightOn has already supported the creation of a specialized LLM with 100 billion parameters. For comparison, OpenAI's GPT-3 has 175 billion, but is general. Currently anchored in France, LightWe also find customers in the United States, South-East Asia and the Middle East.
DUST: le intelligent assistant manager
The Dust platform allows you to create personalized artificial intelligence assistants to address specific tasks. When creating an assistant, the user chooses which language models (ChatGPT, Claude, Mistral, Llama, etc.) the tool will use, and gives it instructions on its role and its way of responding. Then, these little assistants can fetch data from work software Google Drive, Notion, Slack and GitHub – a list that the startup intends to quickly expand -, in addition to being called directly in the interface of these software. Founded in January 2023 by a former OpenAI researcher and a former product director of a large French startup, Dust is supported by Sequoia, one of the largest American investment funds.
MISTER AI: lhe Swiss army knife of generative AI
Luck favors the brave. Shortly after the emergence of ChatGPT, Martin Pavanello launched a newsletter to decipher the generative AI revolution and share his tips for mastering these new tools. It's a success: in just two months, Mister IA brings together a community of 20,000 subscribers. " We had a vein, in a style that appealed. There was an opportunity », tells the entrepreneur The gallery. In June 2023, Mister IA therefore becomes a company. With one mission: to democratize generative AI in businesses. And a credo: demystify technology. "Executives understand that generative AI is a groundswell but they need concrete », says the thirty-year-old. A true Swiss army knife, Mister IA audits and advises companies on the productivity gains achievable via generative AI – between 10% and 15% on average -, trains employees to master the tools (ChatGPT, AODocs for contracts, Midjourney for marketing teams, Noota for meeting summaries, etc.), and helps deploy them in the field. Société Générale, the insurer Swiss Life, the Caisse des Dépôts, the real estate investor Consultim Group, and a host of SMEs have already been seduced.
HUGGING FACE: la hub of generative AI
Valued at $4.5 billion after a $235 million fundraising in August, Hugging Face has become one of the emerging giants in generative artificial intelligence. Its collaborative platform offers a whole host of tools for data and AI specialists, with the hope of becoming an essential virtual hub. In particular, it offers access to a large library of AI models and datasets, repositories to store AI code, or even computer resources to run them. Although its headquarters is in New York, Hugging Face has established itself as an essential link in the French ecosystem. And for good reason: these three co-founders are French, and it relies heavily on its Paris office to recruit highly sought-after profiles.
AIRUDIT: le "Voice ChatGPT" for industry and defense
It has just signed with Solvay, Dassault Aviation and Spie Nucléaire to deploy its voice AI in industrial environments. Based in Bordeaux, Airudit has already developed ten years of development on the human-machine interface using voice control. Far from general public uses, this "Voice ChatGPT" focuses exclusively on the professional market for civil and military applications.. Airudit's solution, which does not require an internet connection, claims "a reliability beyond 95%, that is to say greater than an exchange between two humans » which allows it, for example, to work on a voice assistant for Rafale pilots. The company led by Philippe Le Bas and Marc Bagur is targeting five million euros in order intake in 2024.
POOLSIDE AI: lAmerican turned French
Poolside AI aims to build the best artificial intelligence specialized in writing computer code in the world. The startup is tackling a mountain: facing it is GitHub Copilot, a code writing assistant powered by OpenAI AI, which already has more than a million users. But don't panic: founded by a former technical director of GitHub and a distinguished entrepreneur, Poolside AI launched in May 2023 with $26 million in its pocket, and received an additional $100 million three months later thanks to the American fund Felicis and Xavier Niel. Relocated to Paris, the American who became French is now presented as a symbol of the attractiveness of France… before becoming one of its champions?