Due to the war between Israel and Hamas, Ukraine's stockpile of artillery ammunition is dwindling, Ukrainian President Volodymyr Zelenskyi said. According to him, the consequence of the fighting in the Gaza Strip is a slowdown in the supply of this key ammunition to Ukraine. At the same time, Kiev and Washington will organize a conference regarding the military industry in December, Zelenskyi subsequently stated in his speech on Friday evening.
"What do you think they started buying in the Middle East first? Ammunition caliber 155 millimeters. Our supplies have dwindled," the president sighed earlier. He added that the slowdown in supplies from allies, such as the United States of America, is certainly not intentional.
"In December of this year, a special conference will be held with the participation of Ukrainian and American industry, government officials and other state entities – all those involved in the organization of our defense," said Zelensky. According to him, the United States and Ukraine are actively "progressing" on the issue of joint production of weapons.
It is not yet clear where and when exactly the mentioned conference will be held. Allies' weapons depots around the world are yawning empty or they contain the minimum stocks set by law, which the given states can no longer give up, Zelenskyj said earlier. "It's not enough," he said.
This situation is all the more serious because, according to experts' estimates, Russia is stockpiling missiles so that it can use them to attack Ukraine's energy infrastructure during the winter, AFP noted. In this context, Zelenskyi told journalists that the winter will be difficult, but that, according to him, Ukraine is better prepared for it than the last one. According to him, Ukrainian forces, for example, are now able to shoot down Shahed drones, which Russia often uses to attack Ukraine, with a 75-80 percent success rate. For example, on Friday, the Ukrainian Air Force announced that air defenses managed to shoot down nine out of ten drones sent to Ukraine by Russia.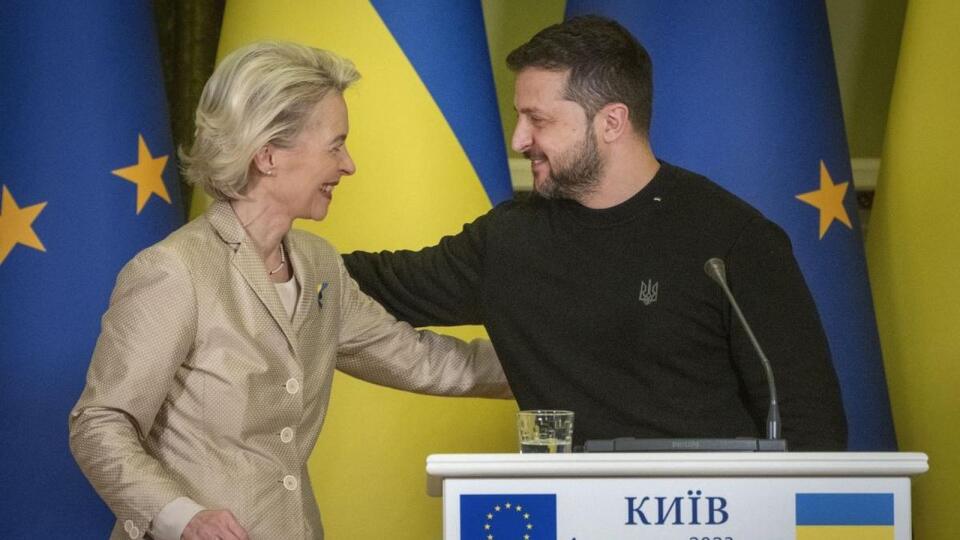 Don't overlook

Ukraine is successfully approaching the Union. President Zelensky was praised for the reforms implemented