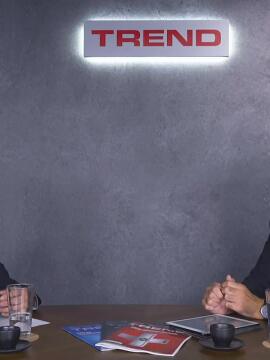 We see three important pillars in the Progressive Slovakia program. The first is relatively broad social assistance to various groups. The second is more significant tax breaks and the third point is healthy public finances. The question is, can it be put together?
Of course, these things can be combined to some extent. Healthy public finances are a priority for us. I think that only healthy public finances can ensure the real social security that many politicians talk about. And today we are relatively close to the so-called Greek road in public finances. Closer than many politicians are even willing to admit. There is a risk that may not occur, we can avoid it, but we need to act. We need to slowly and socially sensitively consolidate public finances.
The new government will have the advantage after the election that it will not be subject to the strictest debt brake measures for two years. Of course, only if he uses this option. Should he use them?
The debt brake is a key law. However, it needs modernization and one of the points of our program is to update the debt brake. For example, the two-year moratorium has proven to be problematic, it is very easy to circumvent and there are several parameters that need to be changed. Today, the more important framework is in another budget law, where the so-called spending limits are defined, it is one of the milestones of the Recovery Plan and was the missing piece in the puzzle of public finances. If we had already introduced it in 2011, it would have provided us with opportunities for public finance management and we would not have gotten to where we are today.
Where can we save today?
Subscribe to TREND for the best price starting from €1/week
Full access to premium articles and archive
Premium access to Medialne, TRENDreality and ENJOY websites
Less advertising on TREND.sk
Order a subscription

Already subscribed?

Log in