The number of educated people going abroad is still growing. According to The Global Economy, the Slovak migration index for 2022 rose from 4 to 4.1 compared to 2020. The opportunity to leave for better opportunities is used by an increasing number of Slovaks who feel limited by the lack of opportunities here. Compared to our Czech colleagues, we are 6 places worse.
Why is that so?
The most serious reasons for young people leaving our country are the lack of job opportunities, low pay, or poor working conditions and opportunities for career growth. Slovakia is becoming home to many young, dynamic IT companies, and the enormous decline in qualified people can cause problems in finding suitable employees throughout the country. The solution is companies that can provide attractive conditions for young people and keep them in our market.
"Young people are creative and innovative. They have new ideas and can see things from a different perspective. While those with many years of experience think carefully about what they are getting into, the young and less experienced are more determined to start any challenge and are not limited by the fear of failure . It is precisely in these situations that many times it becomes clear what can be started and what can work, even if it may have seemed like an unfeasible thing at the beginning. That is why we want to support them and help them succeed," says the IT manager of Brain:IT, Eduard Baraniak. Brain:IT is a Slovak IT company that specializes in digitization, cyber security, artificial intelligence and the development of complex decision support systems. He also actively focuses on IT education and work with high school and university students. Young people can thus get their initial work experience without having to look for opportunities abroad. A similar approach increases the accessibility of the IT industry for newcomers, while helping to build a solid foundation for their career growth.
How does society maintain young people and how does it motivate them to stay in Slovakia?
A high salary is no longer sufficient as a motivation in IT. In addition to this, talented people must be motivated in other ways to stay in Slovakia. According to Mr. Baraniaka is important to give young people various opportunities for education and development. "We have our own training center where they can get the skills they need to succeed in the IT sector. However, the center is not only for students. There is also a great interest in IT education among people working in other fields who want to change their career field," he says.
"At the same time, they must feel that they are doing something interesting, that their work has meaning and that it matters," he adds. Brain:IT therefore offers employees the opportunity to work on innovative projects, the purpose of which is not primarily commercial, but can contribute to increasing the level of the company's functioning. An example was an app called "More than a Nick" for a national helpline for children at risk. Cooperation on interesting projects can thus make jobs in the company more attractive even for young and ambitious applicants.
One of the ways to keep people in Slovakia is to offer the same benefits as abroad. "IT is a very competitive field in terms of workforce, both regionally and internationally. Several common company benefits, such as flexible working hours, multi-sports car, company cell phone, playstation, socks, etc. is already standard, and therefore more demanding options must be sought. From our experience, company benefits, which are the most difficult to secure, take up the most. This is, for example, an active approach to the education and further development of employees both internally and externally, a great corporate culture and, above all, an active connection of juniors with senior employees and support for the sharing of expertise on projects. Young people have the opportunity to learn from experienced colleagues, get involved in innovative projects and thus gradually supplement their technical skills. The time of senior IT specialists is not cheap. However, based on real experience, we can see that such support and opportunities for personal growth increase the attractiveness of the domestic labor market and contribute to reducing the emigration of young professionals."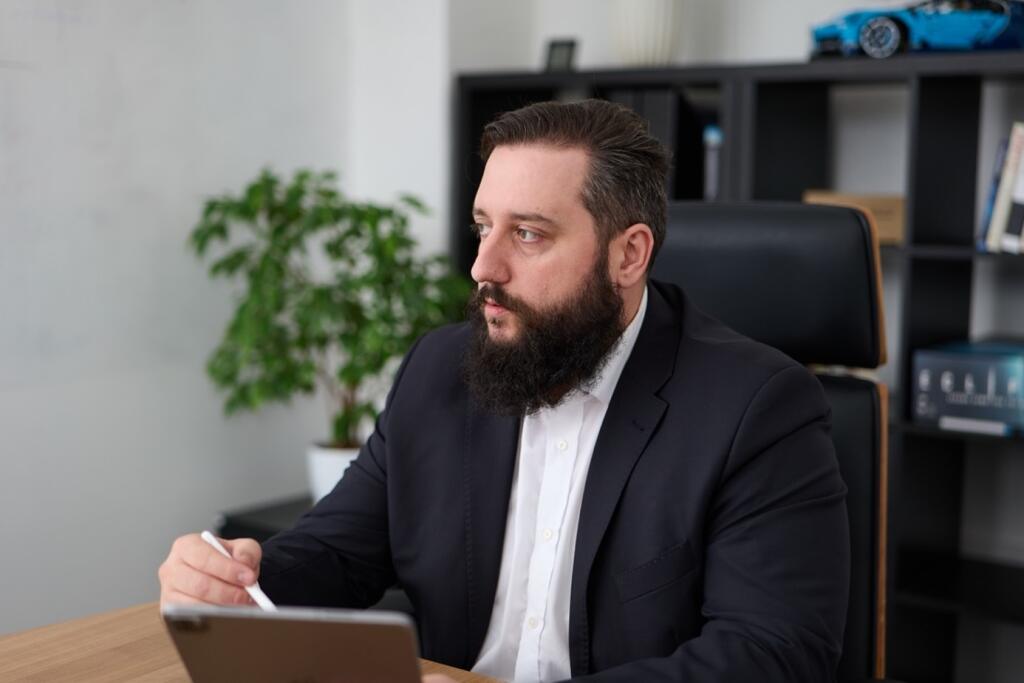 A long-term problem that contributes to brain drain is that students go abroad for university and then stay abroad to work. A frequent argument is the quality of education and especially the connection with practice. A possible remedy is close cooperation between universities and companies from practice in education. "For example, we cooperate actively with the Faculty of Management and Informatics and the Faculty of Electrical Engineering and Information Technologies at the University of Žilina in Žilina. These are very high-quality faculties and there is sufficient penetration with our business subject to be able to solve projects with implementation in practice," says Mr. A lamb. In addition to connecting knowledge, the cooperation between the company and schools also allows students to communicate the corporate culture of the given company and can thus motivate them to get a job after school. "For us, cooperation with schools and employment of students is a key activity. To help the Slovak IT industry, but also for commercial purposes. Students get the opportunity to learn and develop their skills, thus the company gets new employees with high-quality professional education," he added.
Benefits of employing young people
Employing young people has many advantages for IT companies. They are usually goal-oriented and have strong visions for the future. They are also ready to learn new things and adapt to new challenges. Employing young people can help companies:
bring innovation
reduce costs
increase productivity
improve customer satisfaction
In conclusion, it is important that young people make decisions based on their individual goals and values. While abroad may be an attractive option, domestic IT companies currently offer an environment that can compete with it and attract new talent. The decision to stay at home or look for opportunities abroad should be well thought out and aimed at long-term career growth and personal development. However, it is important to realize that the home country offers several advantages over abroad that young people may not realize at first. By staying at home, they retain the advantage of speaking their native language and being part of the local culture, at the same time supporting the local economy and thus contributing to the development of the country, which can significantly affect the quality of life not only for themselves, but also for their loved ones and family. Support from those closest to you can create a strong sense of background and emotional stability, especially at the beginning, when the situation is unstable and unknown for them. Last but not least, the network of contacts that play a key role in creating job opportunities can be an advantage of this environment.