Summary
The Family Chantel season 5 is likely the last one, but the show may continue due to its entertaining drama and the network's tendency to recast controversial names.
The next season could focus on Pedro and Chantel dating new people, showcasing their journey to find love after their separation.
The show should give more focus to Winter and Lidia's stories, as they have interesting and compelling lives that viewers would be interested in following.
The Family Chantel season 5 seems to be the end of the road, but the show will likely continue beyond it. Pedro Jimeno and Chantel Everett's relationship wasn't stable over the years. However, not many expected them to break up so soon. In 2022, Pedro revealed that he had fallen out of love with Chantel and asked her for divorce. At the same time, Chantel accused him of cheating and filed a restraining order against him. In 2023, the two returned to showcase their divorce proceedings on TV. The trailer showed them clashing, arguing, and debating with each other.
The Family Chantel season 5 is being promoted as the final chapter. It shows Chantel and Pedro's families clashing one more time as they settle their divorce once and for all. The premiere episode aired on November 6, showing the pair dramatically splitting their assets. While Karen Everett sold Pedro's belongings cheaply, Chantel took the money from the joint bank account for bills. The Everett family also planned to hire a professional private investigator to determine if Pedro cheated, hinting that the show would have an unpredictable conclusion.
Related: 20 Best Reality TV Shows Right Now
The Everett & Jimeno Family Are Dramatic & Entertaining
So far, all clues suggest that The Family Chantel season 5 will be its last one. However, a few factors indicate that the show will probably return for more seasons. The dramatic personalities of Everetts and Jimenos always make the show entertaining. The network is notorious for recasting controversial names and engaging fans with drama. Recently, they created 90 Day: The Last Resort, a show for couples to air their embarrassing and dirty laundry.
The Jimeno and Everett families may also love to return to TV. Being on the show would give them an additional source of income and much-needed fame, which eventually translates to social media followers. Almost all family members, from Pedro's mother to Chantel's sister, enjoy being popular on Instagram and TikTok. It wouldn't be easy for them to give up on The Family Chantel. If they are recast for another show, most of them would probably say yes, except for a few.
New Season Should Show Pedro & Chantel Dating New People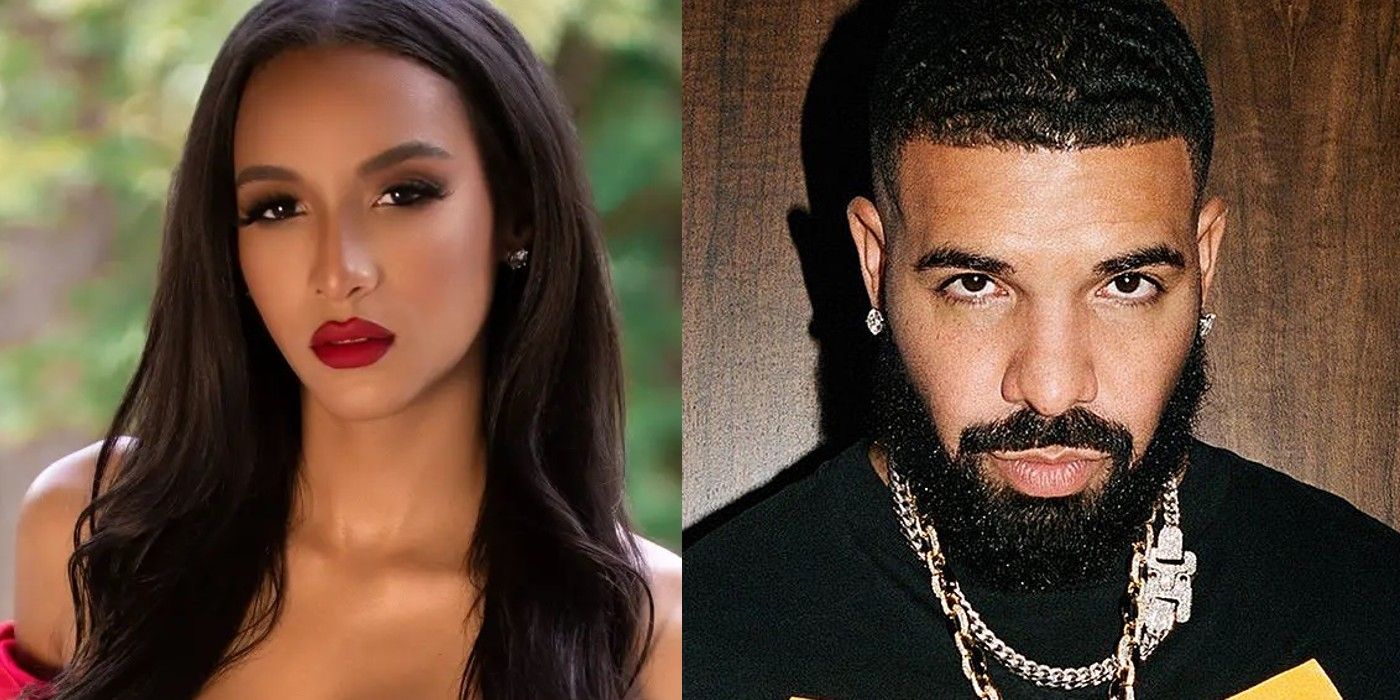 The Family Chantel could continue to showcase the next chapter of Pedro and Chantel's life. The show is very popular, and it would be beneficial to showcase the newly separated cast members discovering new love. The next season can focus on Pedro's journey to finding the right woman for himself who shares his goals. Fans would love to tune in to The Family Chantel season 6 to see Pedro struggle to find a girl just as beautiful and caring as Chantel.
The Family Chantel's next season can also show Chantel finding a man who appreciates her. During seasons 3 and 4, Pedro undermined Chantel's efforts and verbally destroyed her self-esteem. Therefore, viewers would want to see the Georgia native regain her confidence and discover the partner of her dreams. Last year, many rumors hinted that Chantel was dating none other than rapper Drake, and so many viewers were into it. People's excitement shows they'll continue to watch The Family Chantel even after the two lead stars have separated.
Related: 90 Day Fiancé Fans' Wildest Reactions To Chantel & Drake Dating Rumors
There Should Be More Focus On Winter & Lidia's Stories
The new season of The Family Chantel mainly discusses the aftermath of Pedro and Chantel's divorce. However, there are other supporting cast members like Lidia and Winter, whose lives are as interesting as the main stars. Winter has recently earned a lot of praise on social media for dumping her manipulative partner, Jah, and losing over 115 pounds. The producers should continue filming The Family Chantel to show her journey to become the best version of herself and eventually find the love of her life.
Lidia may not be as popular as Winter, but she evokes many emotions in viewers. Previously, she got herself the lead role on 90 Day Fiancé: Love In Paradise and dated Scott Wern. The producers could keep capitalizing on her story further using The Family Chantel. It would be interesting to see how she navigates her relationship conflict with Scott and if she ever reconciles with him. Since it's Lidia's new dream to date an American man, it makes sense to follow her journey on The Family Chantel instead of 90 Day: The Single Life.
Nicole & Chantel Aren't Done Yet
The Family Chantel season 5 doesn't show much interaction between Chantel and Pedro's sister, Nicole, so there should be another season where viewers could watch the former relatives butt heads. Nicole despises Chantel and never misses a chance to throw shade at her. Pedro's sister may have a lot to say to her former sister-in-law. Since viewers have always enjoyed watching the two cast members' fights, iconic insults, and funny comebacks, they should return to the show. However, the producers would have to think of a strong reason as to why Chantel and Nicole would film together.
Karen Won't Let Pedro Get Off Easily
Right from the beginning of Pedro's arrival in the United States, Karen had a feeling that he would break his daughter's heart. Now that Karen's worst fear has come true, she would do anything in her power to make Pedro pay. Since The Family Chantel season 5 documents Chantel and Pedro's post-divorce life and heated arguments, the next season could solely focus on Karen's revenge on her ex-son-in-law. Chantel's mom is entertaining, and The Family Chantel viewers would love to see how she sabotages Pedro's plans to be in the U.S. and live a peaceful life.
The Family Chantel airs Mondays at 9 p.m. EST on TLC.
Release Date:

2019-07-22

Cast:

Chantel Everett

Main Genre:

Reality TV

Seasons:

4

Summary:

The Family Chantel follows 90 Day Fiance couple Chantel Everett and Pedro Jimeno, as well as their families, after they tie the knot. It is the first of many 90-Day Fiance spinoffs on TLC, and explores the couple's adventures and family drama.

Production Company:

Sharp Entertainment

Number of Episodes:

31