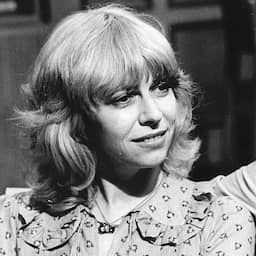 Ellen Jens passed away on Friday at the age of 83. The TV maker was best known for her work for the VPRO, where she often worked with her husband Wim T. Schippers. Jens produced, among other things Jiskefet and The Fred Haché Show.
Jens started her career at VPRO in 1964, initially as a director and production assistant. Her collaboration with Wim T. Schippers began in 1972. With Gied Jaspars and Wim van der Linden they made controversial TV shows such as The Fred Haché Show, Van Oekel's Disco Corner, It's that late again! (about nightclub owner Waldo van Dungen)The smiling shaving brush and Looking for Yolanda.
Jens later directed Here is… Adriaan van Dis. Jens had a relationship with Van Dis for many years in addition to her marriage to Schippers. Jens also directed VPRO Books and the arts program The Plantation, presented by Hanneke Groenteman.
She also directed and produced the well-known satirical program for many years Jiskefet by Kees Prins, Michiel Romeyn and Herman Koch.
In a response, former employer VPRO said that Jens has lost "a unique director and a beloved colleague". Jens' funeral will take place on Friday, November 24 in Amsterdam.