Nov 20, 2023 at 8:51 PM Update: 3 minutes ago
Politicians condemn the attack on FVD leader Thierry Baudet in a Groningen café on Monday. Many party leaders express their disgust at the second attack on Baudet in a short time.
Baudet was hit with a beer bottle on his head on Monday beaten in a pub in Groningen. The police have arrested a suspect.
It was the second time that Baudet was the target of a physical attack. At the end of October he was hit on the head with an umbrella in Ghent, Belgium.
"Totally unacceptable that Thierry Baudet has been attacked again," outgoing Prime Minister Mark Rutte writes on X. "I said it before and repeat it now firmly: stay away from politicians." Rutte wishes Baudet a lot of strength and recovery.
BBB leader Caroline van der Plas, NSC party leader Pieter Omtzigt and Frans Timmermans of GL-PvdA also call the attack unacceptable. Van der Plas speaks of a "disgusting and cowardly attack again against Thierry Baudet".
Omtzigt makes a comparison with Pim Fortuyn, who was murdered in 2002. "This hits democracy hard. We don't seem to have learned anything from 2002 and Pim Fortuyn. Get well soon Thierry and hope it goes well."
"In a democracy we fight each other with words and this attack cannot be justified in any way," Timmermans writes.
'Any form of violence is an attack on democracy'
"It's a shame that Thierry Baudet has been attacked again," PVV leader Geert Wilders responds. He calls for better security for Baudet, whom he wishes strength. Wilders himself has been under heavy security for years because of serious death threats against him.
According to VVD leader Dilan Yesilgöz, you "really keep your paws off representatives. You can disagree with someone. You do that with words. But you never attack anyone."
"A cowardly and stupid act. Any form of violence is an attack on our democracy," CDA leader Henri Bontenbal said.
"Anyone who thinks they can achieve something with this is not in a good mood. Anyone who attacks journalists, judges or representatives is damaging democracy. Let this attack also be prosecuted," D66 faction leader Jan Paternotte said in a statement.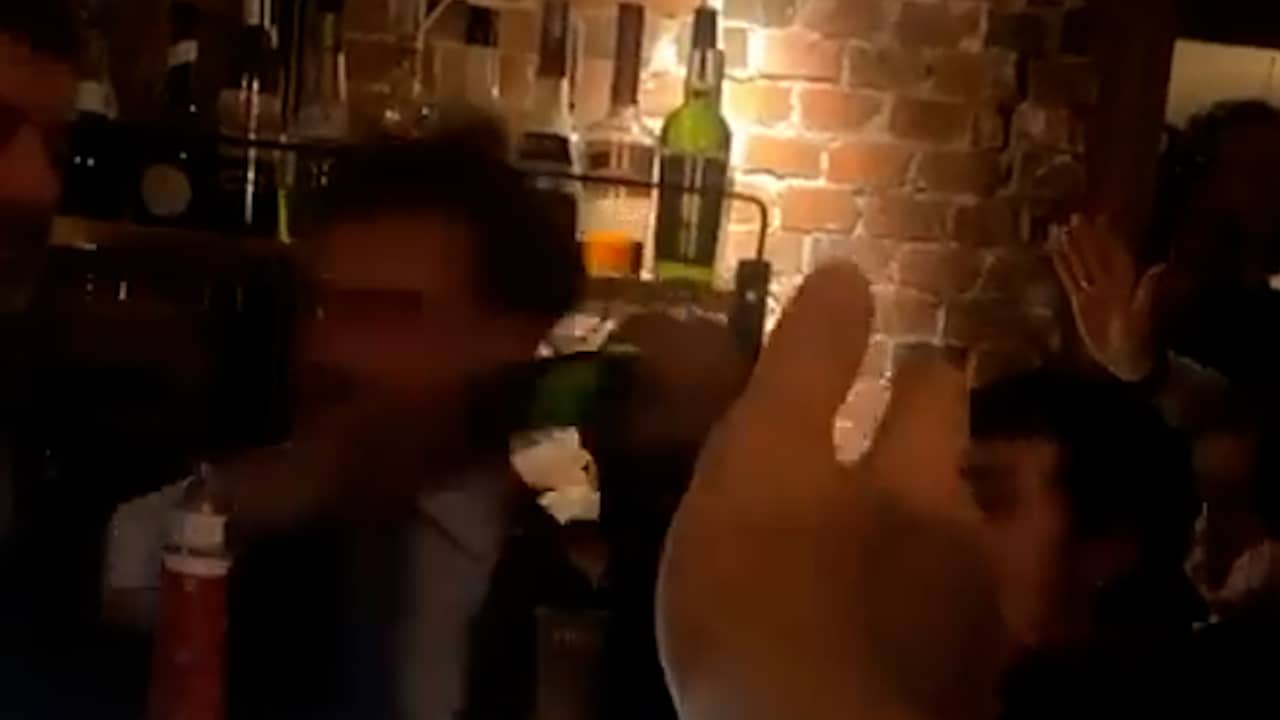 'In politics we wage a battle of ideas with words, never with violence'
Annabel Nanninga of JA21 was a fellow party member of Baudet at FVD for a long time. She calls the incident "sick" and "life-threatening". "For God's sake, stop this, leave Thierry (or anyone else) alone. Stay away from him and use your democratic right to vote, but no violence."
Laurens Dassen of Volt speaks of a "bizarre action. Keep your hands off politicians, no matter how you disagree with someone." DENK's Stephan van Baarle calls the attack "disgusting". He added: "This should never be accepted and the perpetrator must be punished."
"In politics we wage a battle of ideas with words, but never with violence," responds Lilian Marijnissen of the SP. Ester Ouwehand (Party for the Animals) also calls the use of violence unacceptable.