Nov 21, 2023 at 5:08 am Update: 7 minutes ago
Three days after Gibraltar was beaten 14-0 by France, the mini-state will face the Dutch team on Tuesday evening. National coach Ronald Koeman obviously wants the Dutch team to win with a monster score, but he is not thinking about record figures.
"Of course we want to win with as big a result as possible, but the number of goals does not determine whether I am satisfied. Whether it will be 0-5, 0-8 or something else… That is less important. We have to finish the match with enter with good intention and end well," Koeman said at a press conference on Monday.
In March, the Dutch team played against Gibraltar in De Kuip. Then Koeman was not satisfied with the game, while the result was also disappointing. The European Championship qualifying match ended 3-0.
Now a big result seems possible in Faro, Portugal, if only because there is unrest in Gibraltar. According to the local newspaper, there is friction between the national coach and the players, who did not produce a single shot on target against France on Saturday.
The number 198 of the FIFA rankings was wiped out by the vice world champion, with a record result of 14-0 as a result. It was the biggest victory ever for the French and the biggest victory ever in a European Championship qualifier.
Biggest victories ever for the Dutch team
Netherlands-San Marino 11-0 (2011)

Netherlands-Finland 9-0 (1912)

Netherlands-Norway 9-0 (1972)

Netherlands-Belgium 8-0 (1936)

Netherlands-Netherlands Antilles 8-0 (1962)

Luxembourg-Netherlands 0-8 (1971)

Netherlands-Cyprus 8-0 (1987)

Malta-Netherlands 0-8 (1990)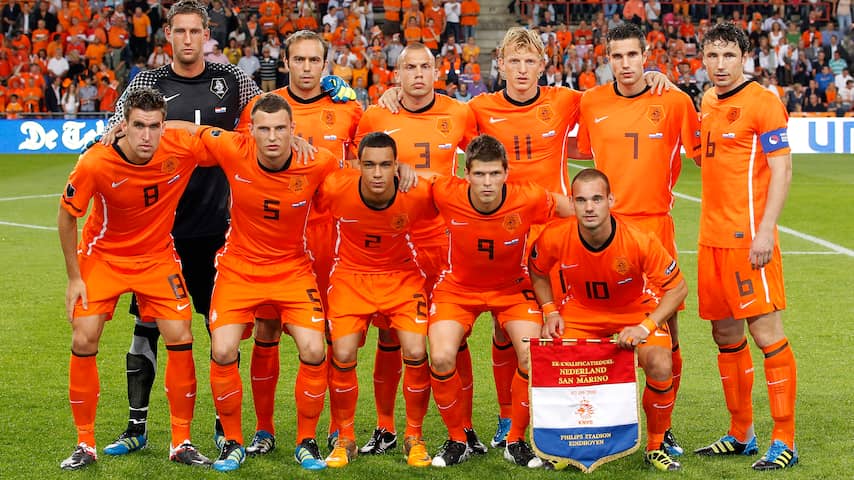 The Dutch team won 0-7 under Frank de Boer
The Oranje's biggest ever victory dates back to 2011: 11-0 against San Marino. The best result in the three previous meetings with Gibraltar is 0-7, in March 2021 under the leadership of Frank de Boer.
That was one of the biggest defeats ever for the dwarf state, which has 34,000 inhabitants and has had a national team since 2013. Until last weekend, Belgium was responsible for the Gibraltar record defeat: in 2017 they won 9-0 in Liège. France went well over that on Saturday.
The Dutch team qualified for next year's European Championships in Germany thanks to a 1-0 win over Ireland on Saturday. As a result, little is at stake in the match against Gibraltar, which will be played in Faro. The match starts at 8:45 PM.