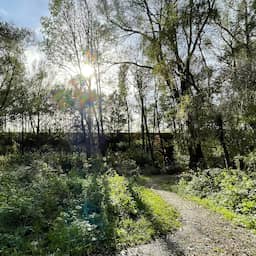 We leave the rain behind us and enter a drier period. There may still be a few showers locally, but in most places it will remain dry and the sun will occasionally break through.
The day starts very gray, especially inland, due to fog or low clouds. It will remain cloudy for much of the day in the southeast and along the border in the east. There is some rain here and there. Local showers may also occur in coastal areas.
In the rest of the country it is mainly dry. The sun can also be seen there occasionally. This makes it a great day for a walk. A warmer coat is nice, because the wind has turned to a northerly direction. This makes it slightly colder than the past few days. The maximum temperature is 8 to 10 degrees.
The night into Wednesday will be dry with some broad spells. There may be some fog here and there. Inland it will be slightly freezing. It is a good idea to turn off your outside tap. In the coastal areas the temperature remains a few degrees above zero.
Tomorrow will generally be a dry and sunny election day. There will be more cloud cover in the north and west.