The gentle revolution for Slovaks also brought significant changes in consumption and shopping. Since November 1989, more shops have been added, and the purchase of most goods takes less time. This was stated in the analysis by Eva Sadovská, WOOD & Company analyst.
Enlargement of the shopping area
She explained that Slovaks currently have many more options for where and how to shop. According to the most recent data of the Statistical Office of the Slovak Republic (retail network for organizations with 20 or more employees), the sales area of ​​shops reached 4.03 million square meters in 2021. Thus, approximately 0.74 m2 of shop floor space is available per Slovak.
According to her, the situation was completely different in the post-revolutionary years, in 1993 the sales area of ​​shops was more than four times smaller compared to today, in the amount of 0.93 million m2. At that time, there was only 0.18 m2 of shop space per one inhabitant of Slovakia.
Salary increase
She specified that Slovaks began to earn more in real terms (that is, after adjusting for inflation) than in 1989 only between 2007 and 2008. "Currently, we earn on average approximately 30 to 35 percent more in real terms than in 1989," she pointed out.
"Today, we only need to work a shorter amount of time to buy many foods. And this despite the fact that last year and this year we witnessed a sharp increase in food prices. This applies especially to meat products, eggs, but also sugar. We will spend a little longer at work than before because of the purchases of some dairy products. Today, however, we have to work twice as long for bread as before. Even clothes and shoes are more affordable today," she explained.
Shorter and longer
According to Sadovská, a significantly shorter time must be spent on the purchase of durable goods. "For example, to buy a color television in 1989, we had to work approximately 9 times longer than today, when we want to get an LCD television. If we wanted to treat ourselves to a new refrigerator more than three decades ago, it cost us five times more time at work than it does today. In the case of buying a car, it used to be more than twice as long as the working time," she added.
According to Sadovská, apartments and their price development are an interesting area. "Until 1989, apartments were largely allocated for free or cost 20,000 to 40,000 Czech crowns. Over the past decades, a standard housing market has emerged, and interested parties can choose from a significantly wider range. However, apartment prices have increased several times, to tens to hundreds of thousands of euros. Today, we have to work much longer to buy real estate than before the revolution. While in 1989 one m2 was equivalent to five days spent at work, today it is eight times more – over 40 days. Today, many Slovak households cannot do without a mortgage or home loan when buying real estate," added Sadovská.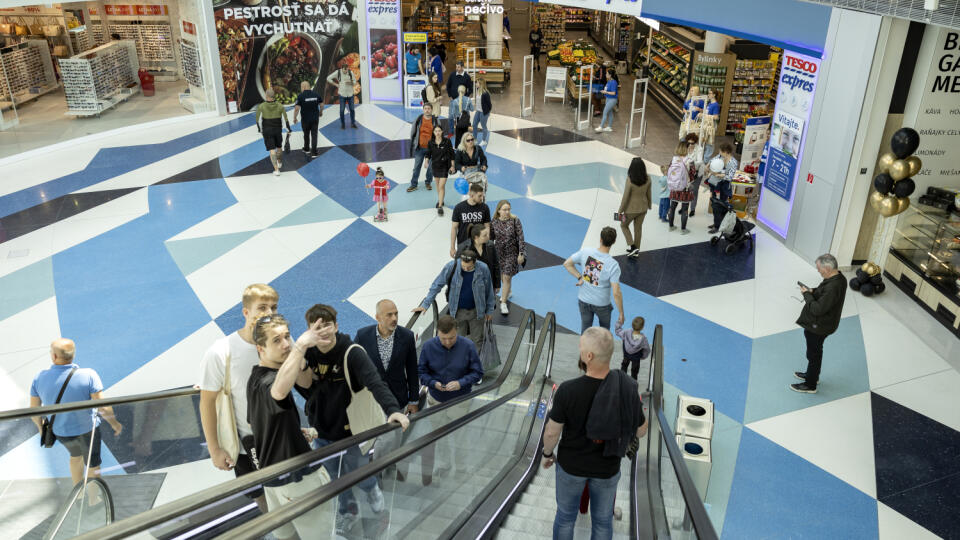 Don't overlook

People shop more than last year, shopping centers have higher traffic and turnover