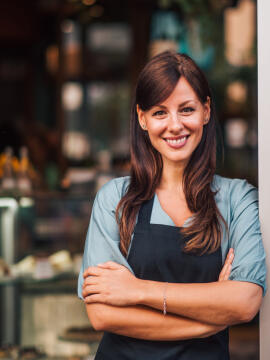 Lack of professions, or jobs with a shortage of labor force, has long plagued all regions of Slovakia. Several factors have an influence on this, such as weaker financial evaluation, lower attractiveness of a certain profession, the departure of qualified labor force abroad for a better career or salary.
Slovakia records a long-term shortage of workers mainly in health professions, the information technology (IT) sector and truck transport.
The Center for Labour, Social Affairs and Family regularly updates the list of these occupations, while some professions tend to be repeated in all regions. This list serves the purpose of an accelerated procedure for the employment of nationals of third countries who apply for the granting of temporary residence for the purpose of employment.
Until January of this year, it was a condition that the given place of work was in a district with a lower than 5 percent unemployment rate. However, the employer may not employ more than 30 percent of third-country nationals in shortage professions using the accelerated regime.
"The list of jobs with a labor shortage is updated and published on a quarterly basis for each region separately," Kristína Korenková, spokeswoman for the Ministry of Labour, Social Affairs and Family of the Slovak Republic, told TREND. For the last quarter of 2023 through January 31, 2024, the current list includes 148 unique occupations with labor shortages.
Health professionals are the most missing
In all regions, according to the list of the Labor Office, there is a great shortage of labor, especially in the health sector. There is a demand for doctors without specialization and specialists, as well as dentists, laboratory technicians, paramedics, paramedics and nurses. In second place is the lack of manual workers. Specifically, these are the positions of assembly worker, machine operator, metal welder, ironworker in the construction industry, plumber, mechanic, electrician, auxiliary worker and many others.
Subscribe to TREND for the best price starting from €1/week
Full access to premium articles and archive
Premium access to Medialne, TRENDreality and ENJOY websites
Less advertising on TREND.sk
Order a subscription

Already subscribed?

Log in