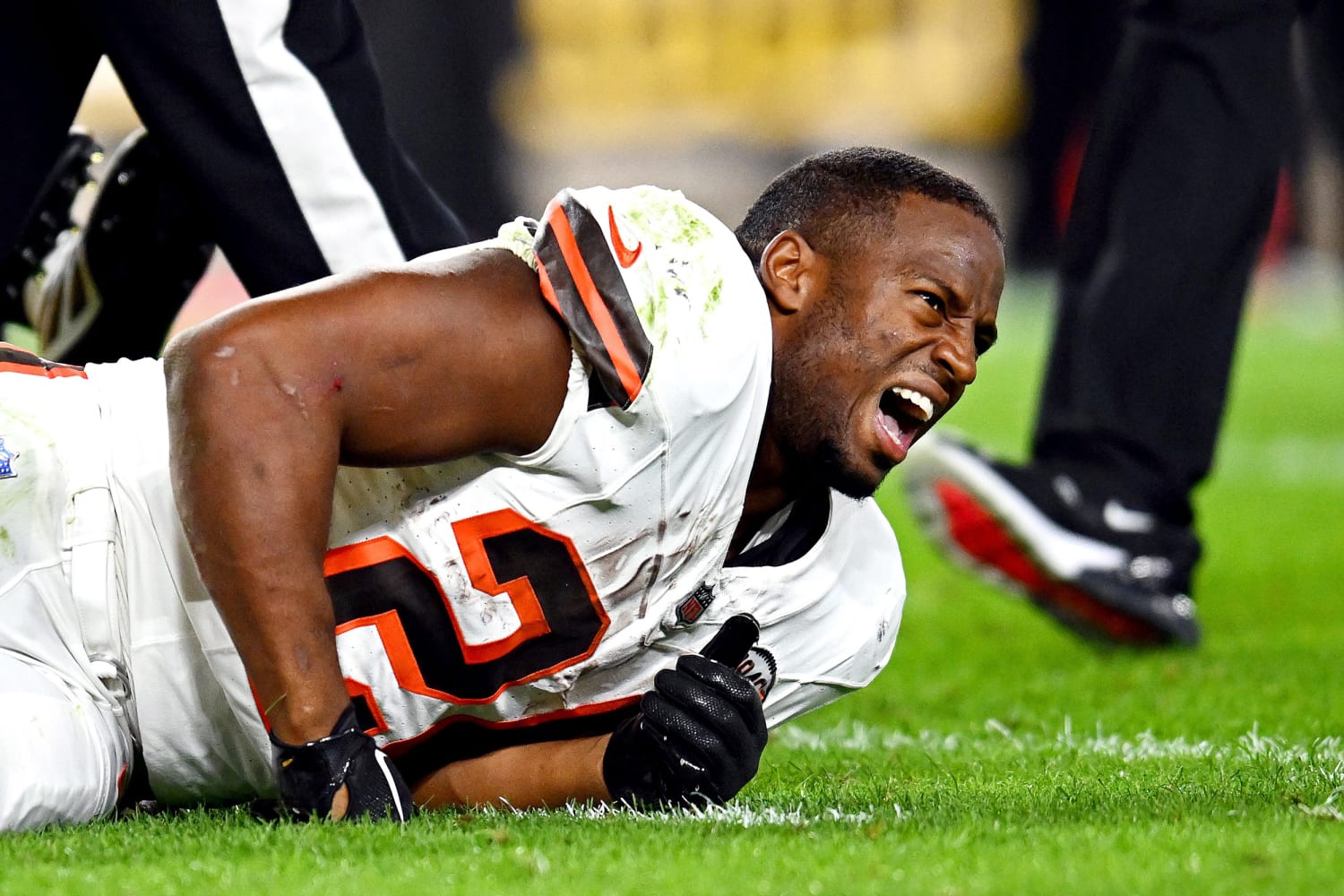 Cleveland Browns' star running back Nick Chubb will likely be out for the season after he was carted off the field during a game against the Pittsburgh Steelers Monday night due to a severe knee injury. 
"Nick's got a very significant knee injury," Browns Coach Kevin Stefanski said in a post-game briefing Monday night. "He's a great football player as we know, but he's an even better person so we will support him every step along the way."
Chubb was hit by Steelers safety Minkah Fitzpatrick in the second quarter of Monday's game and his left knee went inward, NFL.com reported. Chubb was seen grabbing his leg in pain and medics ran onto the field. He was quickly carted off the field and ruled out of the game. 
Stefanski wasn't sure how many ligaments the 27-year-old Georgia athlete had torn.
When asked if he anticipates Chubb will be out for the season, Stefanski said, "I do."