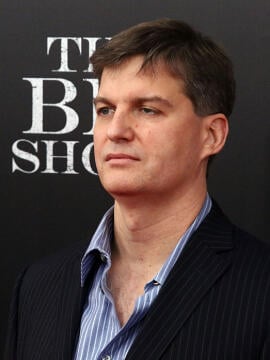 In the summer, legendary investor Michael Burry bet on a decline in the stock market and bought put options on the largest American stock indexes. He spent about $27 million on it, which in the case of options trades means that the face value that this contract contained was worth $1.6 billion. Specifically, the investor speculated with $18 million in 20,000 put options on the SPY ETF, which tracks the S&P 500 index, and bought about $8.5 million in 20,000 put options on the QQQ ETF, which tracks the Nasdaq technology index.
Unfortunately for Burry, unlike his famous bearish mortgage bet in 2008, his latest attempt to time the market crash failed. Burry's investment company, Scion Capital, has liquidated an entire giant speculative position on a decline in the US stock market, according to a just-released list of stock market transactions for the previous quarter by the stock exchange regulator.
However, the legendary investor's latest "big short" has accumulated losses of an estimated 40 percent of the amount spent on the trade since starting the position in August 2023.
The stock market weather was good for the investor only for a while – the shares really fell steeper since July, but this trend began to turn quickly at the turn of October and November. In the last twenty days alone, the stock rally has erased almost the entire correction that lasted for three months.
Will Burry join the Bulls?
Subscribe to TREND for the best price starting from €1/week
Full access to premium articles and archive
Premium access to Medialne, TRENDreality and ENJOY websites
Less advertising on TREND.sk
Order a subscription

Already subscribed?

Log in