Nov 17, 2023 at 5:56 am Update: 5 minutes ago
The first free practice for the Grand Prix of Las Vegas ended in a deception on Thursday evening (local time). The session was stopped after eight minutes because a manhole cover had come loose on one of the straights.
"The session will not resume as it takes time to understand what exactly is going on with the circuit," the FIA ​​said in a short statement after the incident.
Several cars had driven over the pit. Carlos Sainz's Ferrari was seriously damaged and came to a standstill shortly afterwards. Esteban Ocon's car also suffered significant damage. The Frenchman from Alpine even gets a new chassis because it could not be repaired.
It is unclear to what extent discontinuing training will affect the rest of the weekend. The FIA ​​will investigate all other manhole covers on the Nevada street circuit in the coming hours.
It is not the first time that a loose manhole cover has caused problems on a street circuit in Formula 1. The same thing happened in the first training in Baku at the Azerbaijan Grand Prix in 2019. Manhole covers have also come loose at the Monaco Grand Prix in previous years.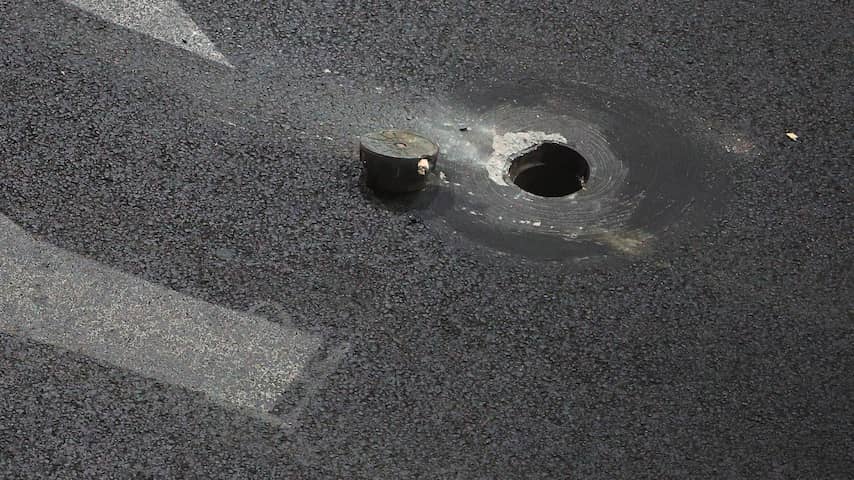 Cessation of first training blow for GP Las Vegas
The fact that the first free practice was canceled is a major blow to the organization of the Grand Prix of Las Vegas. There has been a lot of criticism in recent weeks, especially from the local population. Major access roads have been closed for months and ticket prices for the race – the cheapest tickets cost just over $1,000 – are unaffordable for many people.
Max Verstappen was also very critical of the event earlier this week. "This Grand Prix is ​​1 percent a sporting event and 99 percent entertainment," said the Dutchman, who secured his third world title earlier this year.
Formula 1 returns to Vegas this weekend after 41 years. After Miami and Austin, it is the third race in the United States. The organization spent half a billion dollars to make the event a success.
Timetable Las Vegas (Dutch times)
Friday 9am-10am: Second free practice

Saturday 5.30am-6.30am: Third free practice

Saturday 9am-10am: Qualification

Sunday 7:00 am: Race