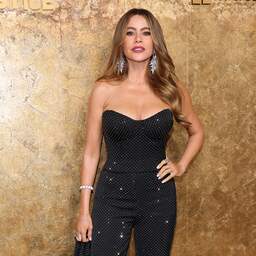 The series Griselda starring Sofía Vergara, will be released on Netflix on January 25. The series is about the first female criminal who became a billionaire through drug trafficking.
Vergara can be seen in the six parts as Griselda Blanco, who collaborated with Pablo Escobar and was nicknamed 'Cocaine Godmother'. The Modern Familystar is also one of the series' producers.
Blanco played an important role in the infamous Medellín cartel and became known as the first female criminal to become a billionaire through drug trafficking. She was also called the 'Black Widow' because she allegedly ordered two hundred liquidations.
Blanco was arrested in the American city of Miami in 1985 and was imprisoned in the US for eighteen years. After her release, she was deported to Colombia, where she immediately went into hiding. She was murdered in 2012 at the age of 69.
To the series Griselda a number of producers of the Netflix show are participating Narcos, which is also about the Medellín cartel. The makers emphasize that these are two separate programs. Blanco was already the subject of the television film in 2017 Cocaine Godmotherin which she was played by Catherine Zeta-Jones.