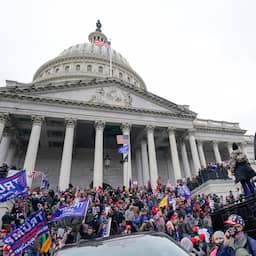 More than 40,000 hours of security video footage from the Jan. 6, 2021, Capitol storming becomes public. Republican Speaker of the House of Representatives Mike Johnson made this known on Friday.
"Today I am keeping my promise to the American people and making all of the January 6 tapes available to ALL Americans," Johnson said on X.
Johnson said on Friday he would immediately start posting video material on a public website. This will not all happen at once, but "we will add almost all images to the website as soon as possible," the Republican promises.
A public viewing room will also be set up to "ensure that every citizen can watch every minute of the videos uncensored."
According to Johnson, "this will give millions of Americans, defendants, public organizations and the media the opportunity to see for themselves what happened that day, rather than having to rely on the interpretation of a small group of officials."